WHILE THE season is over for the Franklin County High School girls soccer team, the team is still celebrating a season of success and lessons learned.
The team, headed up by coach Kent Bean, finished with a record of 16 wins, five loses and one tie, making them District 6AAA champions for the third consecutive year, Region 3AAA champions, and sectional champions. The team's coaches, Bean, Jake Cashion, and Matthew Parkerson additionally earned district and region coaches of the year.
This was also the team's first state appearanceintheschool'shistory,something that Kent said was "simply incredible."
"Our girls absolutely killed it this year," he said. "The heart and hustle this team showed day in and day out was simply incredible. They were such a family on and off the field that we were able to focus on taking care of business, and that's exactly what we did. When you have a team full of kids that want to be leaders instead of MVPs, the results will come."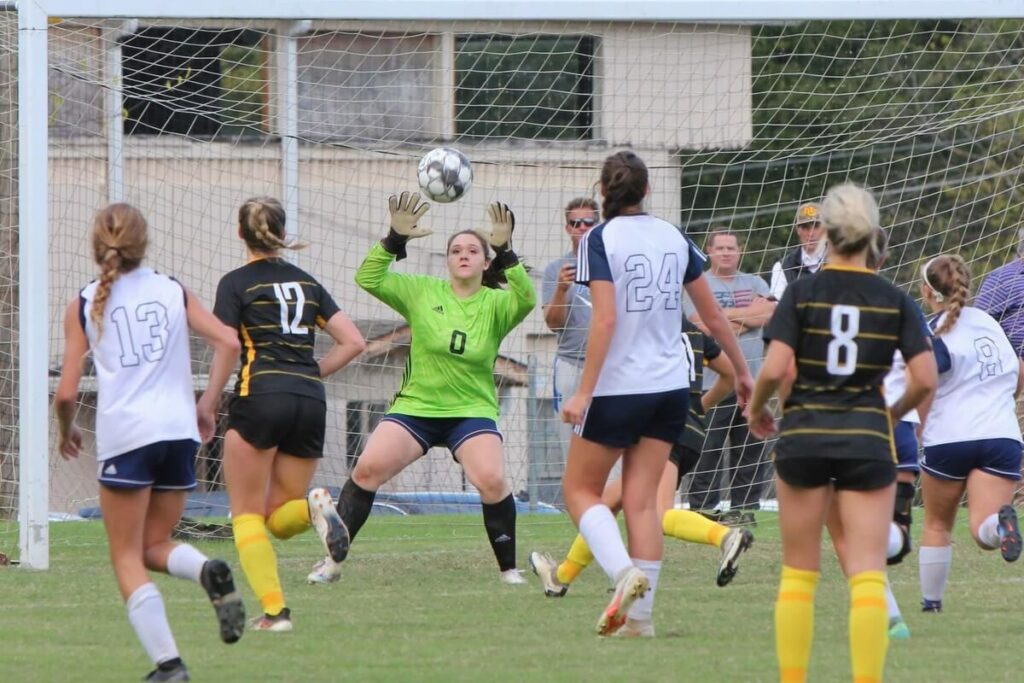 Kent added that the team's success was due to the comradery between the players, along with the examples set by the upperclassmen.
"Our girls got along so well," he explained. "The seniors kept the locker room in order and led by example. They laid down the expectations and made sure that their teammates understood and bought into what we wanted to achieve. They motivated and inspired the younger girls to work hard and not quit. This is something that not only helped us be successful this year, but we believe will trickle down and be the standard for years to come."
While the team fell in the state tournament, Kent stated that the overall season left them with much to build on for the next season. He also added that the depth of the team will also help to add to another successful run for the team.
"We set our goal this year to make it to the State Tournament," he said. "We accomplished that, so our goals next year will be to get back there and win a few games. We get back most of the team next year and were able to get many younger girls some valuable experience at that level. We played three freshmen in that state tournament game."
While winning is something that Kent and his coaching staff encourage, respect and toughness is at the core of what has made this team so successful, according to Kent.
"I am most proud of the way the leaders treat their teammates and how much the younger girls respect them," he said. "It is truly a family. Due to this environment, we were able to fight our way through many tough games. These girls have each other's backs and brought each other out of tough moments and always celebrated individual triumphs as a team." -GN