SUMMERTIME IS the perfect time for many things. Barbecuing, swimming, fireworks, ice cream, just to name a few. It's also the perfect time for outdoor music. Grabbing a couple of chairs or a blanket and heading out to listen to music is a seasonal must. There is nothing better than relaxing while listening to a band play in the background amongst an orange and pink sunset. It's a perfect picture of summertime in the South.
Capturing this poetic summer scene is Downtown Winchester who kicked off their summer music series in June at the city's amphitheater that is located just off the downtown square. The event and its coordinators are inviting the community to not only come out and enjoy live music by local performers, but to also enjoy local food trucks and check out all the great local businesses that the downtown area has to offer.
Liz Ausdenmore, who serves as the executive director for the Winchester Downtown Program, is the festival's coordinator. She said the series was created to highlight the plethora of musical talent in the area and to take advantage of a perfect spot to highlight that musical talent.
"Winchester is known for the Dogwood Festival, and they had some great music here over the years," she explained. "However, between COVID and some other factors, the amphitheater stage hasn't been used much in recent years. Every time I came through town, I would never see anything taking place there. When I stepped into this position, my first thought was to get something going on the amphitheater stage. I also wanted to do something to bring the community together. We have a lot of people within walking distance, [and] they could just walk down there and bring their chairs and enjoy some music."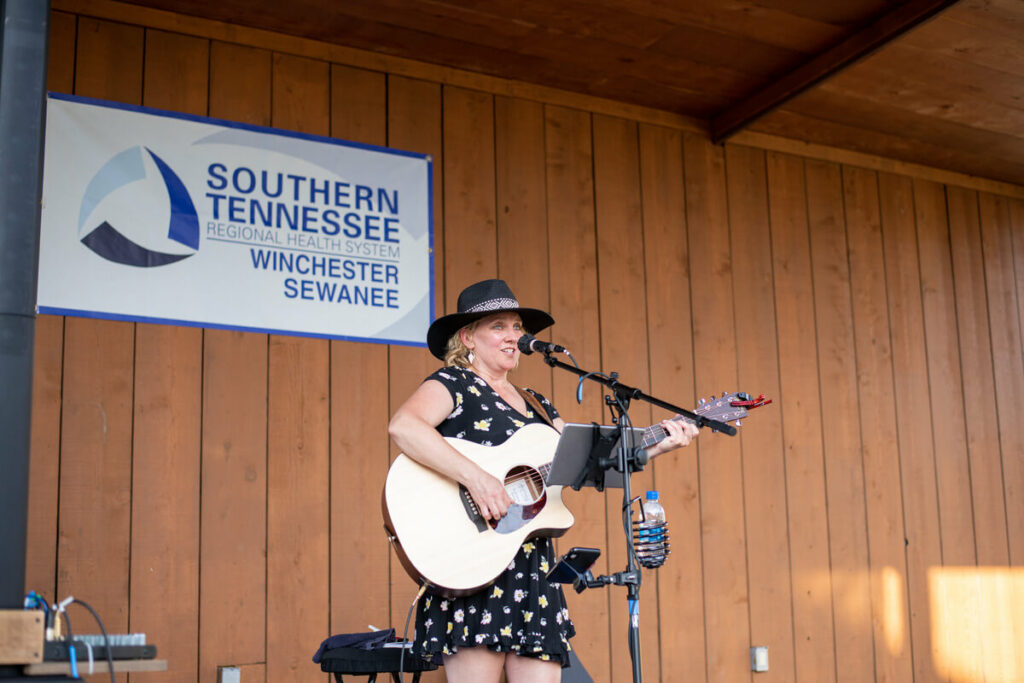 As of its inception in June, the festival has featured performances by local bands and performers, such as Shine, Dave Watson with Robyn Taylor, One Word, and Georgia Crossroads. The series will wrap up with the Cookie Time Jazz Quartet on Friday, Sept. 23. All performances have taken place from 6 to 10 p.m. on the fourth Friday of the month.
The event has also brought out local food trucks, such as Lupita's Tacos, C&J Dogs and more, Crazy Daisies, and Eastbrook Coffee Co., just to name a few. Ausdenmoore said she hopes to see the series continue to grow with more musical acts, food vendors, sponsorships, and attendees.
"We've had a great response so far, and I'm hoping that maybe next year we can do it twice a month," she said. "Right now it's free, thanks to sponsors such as Southern Tennessee Regional Health Systems, and we'd like to keep it that way." GN