WHEN TRAGEDY and hardship strike, we want to help. We demonstrate our love and care in various ways, but feeding those hit hard meets a basic need and fuels them to manage their situations. Few things say "I care" louder than comfort food.
Our heroes, the first responders, work many 24-hour shifts. Meals at the station are part of their daily routine. Like most of us, an opportunity to skip cooking is always welcomed. Consider a delivery of snacks, desserts, or a quick meal, to fire and rescue stations or law enforcement agencies. Even area nonprofits that provide resources to those in need love to be appreciated.
Simple recipes make giving quicker and easier. Use your time-tested favorites or try one of ours.
It gives a whole new meaning to "If you feed them, they will come! GN
HERB BREAD
Submitted by Sharon Redpath
1 stick butter, softened
1/2 c. Parmesan cheese, grated
1/2 c. parsley, freshly chopped
2 T. corn oil
1/2 t. salt
1/2 t. oregano
1/2 t. dried basil
1 lg. clove minced garlic
1 loaf French bread
In a large mixing bowl, mix butter, cheese, parsley, oil, salt, oregano, basil, and garlic. Cut the loaf of French bread into slices, but not all the way through. Spread butter mixture onto both sides of the bread. Wrap in foil and bake at 375° for 20-25 minutes.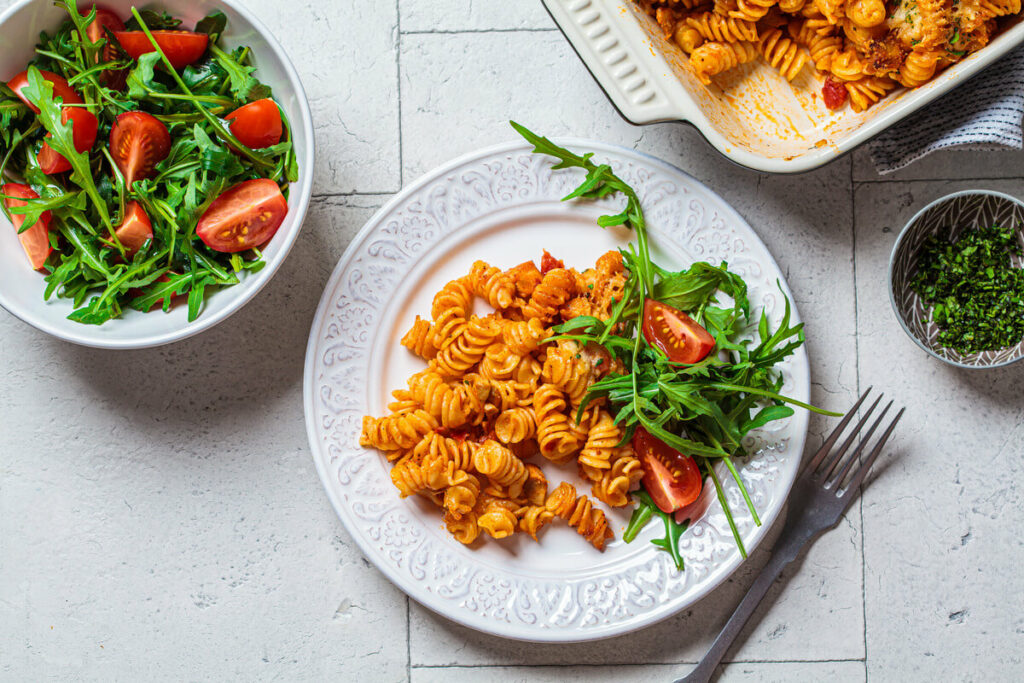 MEXICAN CASSEROLE
Submitted by Rosalind Lindsey
1ó lbs. ground beef
1 lg. onion, chopped
2 cans ranch style beans or pintos
1 can cream of mushroom soup
1 can cream of celery soup
1 can Rotel® tomatoes
1 bag corn chips, crushed
1 pkg. Cheddar cheese, shredded
In a skillet, brown hamburger meat with onion. Drain and set aside. Combine beans, cream of mushroom soup, cream of celery soup, and tomatoes in a boiler and simmer until soup is mixed well. Layer bottom of casserole dish with chips, then meat mixture, then soup mixture. Top with cheese. Bake at 350˚ until bubbly. Serve with peppers, sour cream, or your favorite toppings.