ALTRUISM IS the unselfish concern for other people—doing things simply out of a desire to help, not because of obligation, but because it is just who they are. It is how they operate and what brings them the most joy.
This word best describes Winchester resident Kent Turner. Throughout his life, Turner has moved through it, helping in any way he can. Through his work and private life, Turner has an almost ninja-like presence when helping others. He swoops quietly to help and departs just as silently as he came, with the positivity of his labor felt long after he's left. Turner doesn't need any recognition and doesn't want any. He just wants to leave people and places better than he found them.
This dedication to helping is a trait he learned from his father.
"He told my sister and me growing up that if you're gonna do something, do it right," he explained. "He said if you're not going to do it right, don't do it. So anything that I do, I'm going to do it right and to the best of my ability. If I don't think I can do it right, I'll tell you I can't. Ninety-nine percent of the time, if I'm satisfied with what I'm doing, whoever I'm doing it for is also satisfied."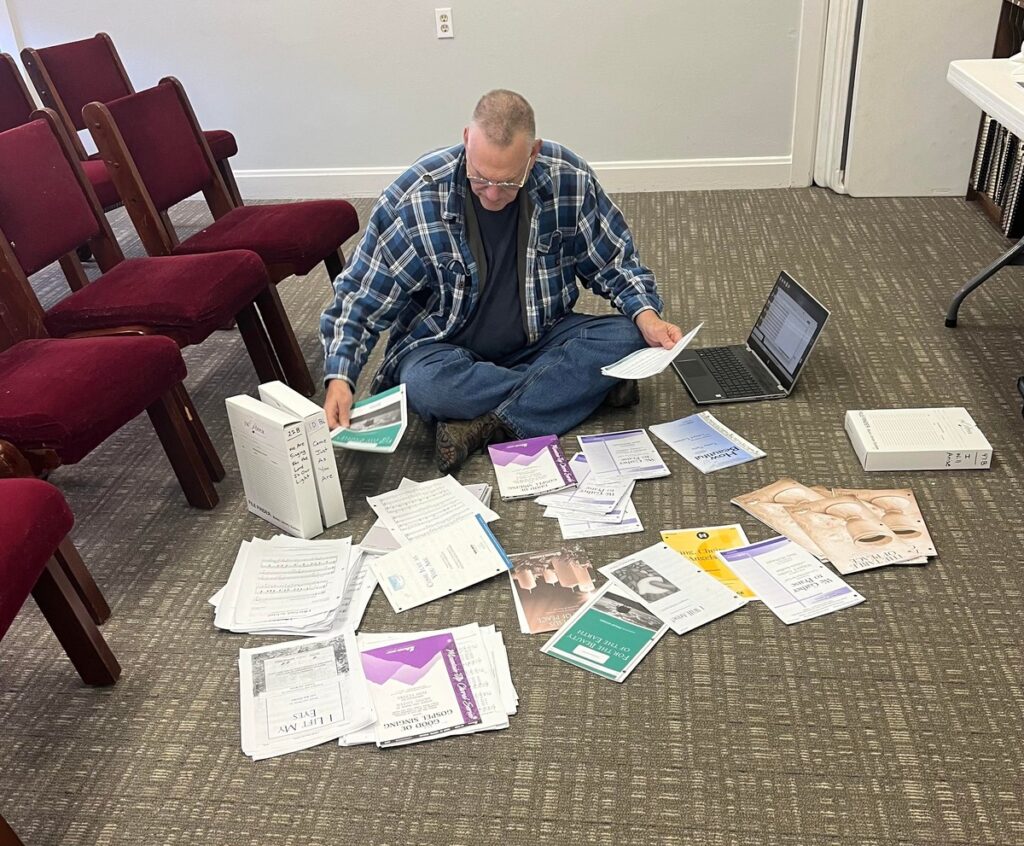 Turner's dedication to helping others was also evident in his career. As a contract manager at the Arnold Engineering Development Complex, he worked to make his employees as successful as he was.
"I wasn't your typical contract manager," he said. "I didn't want to manage as much as I did. I wanted to help. I wanted to help people, whether our customers at the base or my employees. We always got things done and never got anything less than excellent. I got a lot of credit for that, and I said it wasn't me. I was blessed to be able to work with good people."
After retiring in 2016, his efforts to help went into overdrive, with Turner keeping busy with numerous projects. Among those projects has been participating with the Winchester Civic Choir that performs at Turner's church, the First United Methodist Church in Winchester. He sings in the choir and helps with various other aspects of the choir and other church projects. According to the choir director, Christopher Smith, Turner's dedication to the choir and the community has been immeasurable.
"Kent exemplifies the characteristics of a good man," said Smith. "Growing up, I knew Winchester to be the 'heart of it all.' Kent is undoubtedly a significant piece to the heart of it all. What I admire most about him is his willingness to serve. He will do anything for his neighbor—he loves his neighbor as himself. He has been a source of help and wisdom throughout the years at his church, during his time at the Air Force base, and through his service at Winchester First United Methodist Church. This community is abundantly blessed to have him."
Turner said at the end of the day it's about knowing that he's helped someone. Not with recognition or thanks, just him knowing that he put his best foot forward, and someone out there is better for it. For Turner, there is no better feeling.
"I can work all day long doing something at the church or for the choir, and no one ever knows I was there. I'm not bragging or patting myself on the back, but I've spent hours and hours working for the choir. But I love every second of it. I can go to bed happy at night. I can lay my head down on the pillow, and while I might be tired, I'm also pleased because I know I've helped someone out." GN