THEY SAY you can take the man out of the small town, but you can't take the small town out of the man. This would seem to be the case for Franklin County native Eric Taylor.
In 2001, Taylor graduated from Franklin County High School. At the edge of the city limits of Decherd, the world was eagerly waiting to call Taylor to come out to be a part of it. And a part of it he was. After a successful football career at the University of Memphis, he would continue to advance with a professional football career that would span more than a decade.
What would come next for Taylor would be somewhat of a surprise but also a seemingly inevitable next step after being a professional athlete. He had been called to return to his small town—the very one he had been so eager to leave. However predictable or surprising the outcome, Taylor knew there was a reason.
"I've always been told [that] you have to leave to be successful," he said. "I was fortunate enough to go to school in Memphis. It was a big culture shock for me, but it helped me grow as a man. Growing as a person— you know—you have to get away. But if you come back, that's ok. I was able to go and play college ball and was blessed enough to play professionally and then have the opportunity to come back home. My children were born my last year in professional sports. I was still playing in Canada. When I retired, there were different places I could have started my businesses, but home kept calling, and I just felt like I could come home and do something good for our community."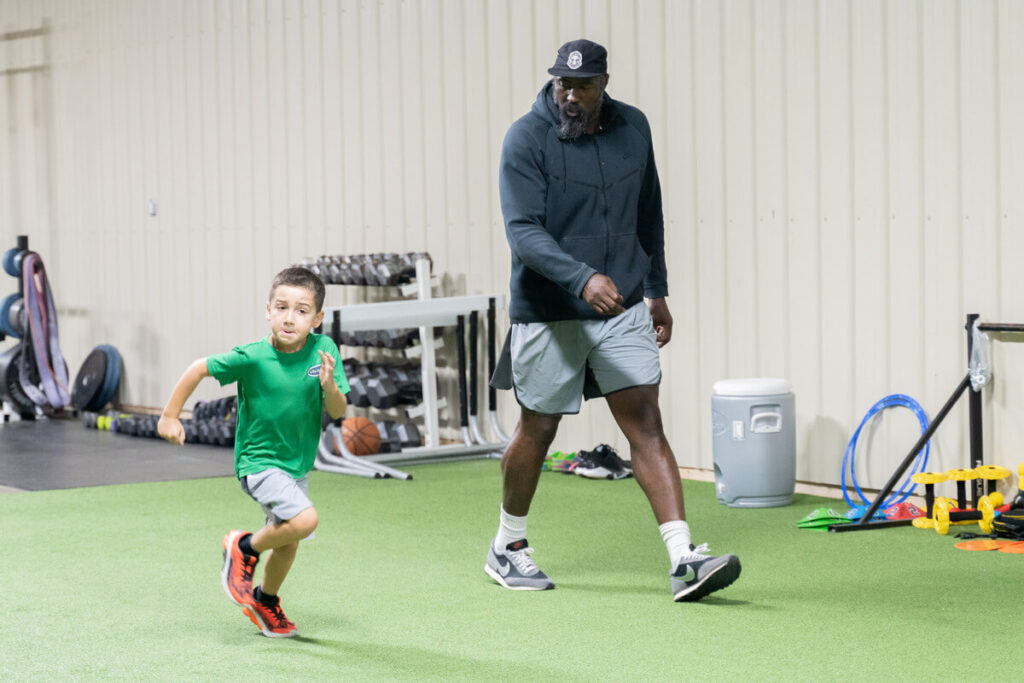 GROWING THE DREAM
Upon moving back home, Taylor got his start at Elite Energy. He went to work helping to shape and condition student-athletes in the area.
"Elite served as a home for my facility. They allowed me to use space in their gym. I focused and continue to focus on sports performance: speed, agility, strength, and body movements that every young athlete should have," explained Taylor.
Taylor grew his business at Elite Energy, but after five years he began to see that more space was needed for his business. He needed a bigger area to train and more freedom to expand his vision.
"I was at Elite Energy for five and a half years," he said. "I am very grateful for those people. They gave me my first facility, as I used a third of their building. They allowed me to build my brand. It was a good relationship, but it was time for me to find my own."
Almost three years later, Taylor said he is finally home and enjoys working with the athletic youth of Franklin County, challenging them to be better both physically and mentally.
"In life, you are going to fall down," he said. "You've always got to get back up. In here, you will fail sometimes, but you come in here the next day and try to do it over. I do use the facility or forum to reach the child or adult in the aspect of 'be better' in life. Be a better brother, be a better sister, be a better mother, be a better father—just be a better human being. I work on that every single day. I'm not perfect, but I try. What I tell my kids is that I try to live that every day."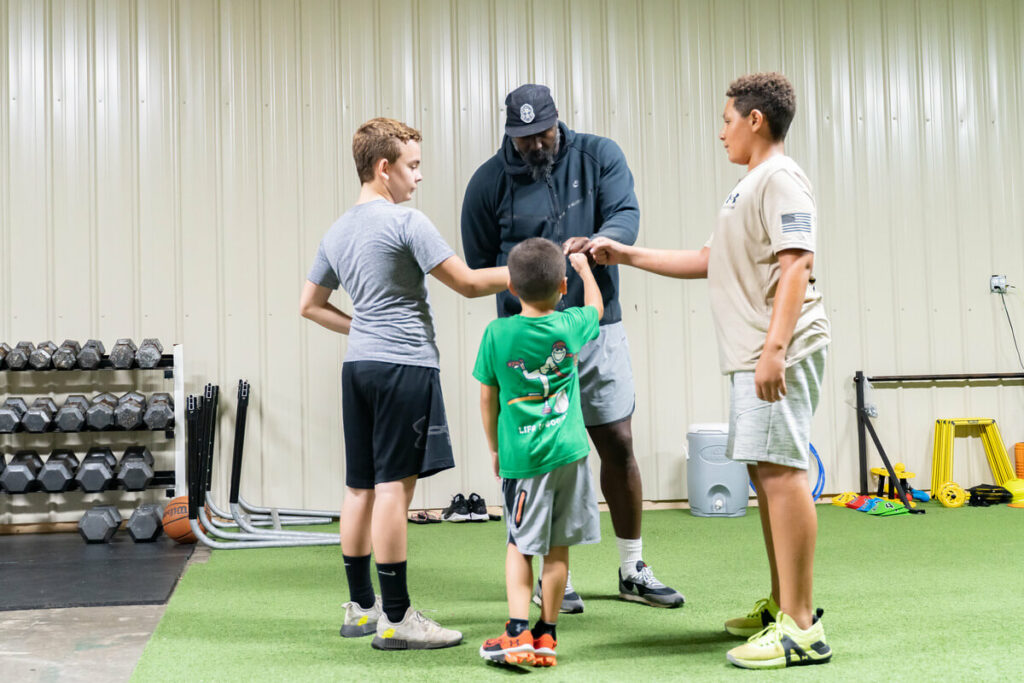 A NEW AGE OF TRAINING
Looking back fondly on his time as a young athlete, Taylor said he wished he would have had something like this to help him grow both mentally and physically.
"My friends and I always talk about how much better we would have been had we had a place like this," he said. "For us, it came from watching television. We didn't have YouTube or the internet, so we watched it live and then watched the highlights on ESPN. I can remember going out on a gravel basketball court and saying that I was Chris Webber or Charles Barkley and then trying to mimic what I saw them doing. That's how I learned to play."
Having the opportunity to provide such a place for the youth of Franklin county, he hopes to give athletes the tools they need to grow and succeed.
"I am most proud of being able to help our youth, guide our youth, and show them a guideline of what they need to do to be successful," said Taylor. "I've never taken credit for a kid going to state or going to college. They are the ones that put in the work. They sweat. They cry. But I'm just a guideline."
He also adds that being this guideline is what has been his biggest accomplishment and surprise.
"[The biggest surprise] is the impact that I have had on a lot of children's lives," he said. "There have been a lot of kids who have gone on to the next level, and they still thank me to this day when they see me. That was the thing I wanted to do when I first got started, and that has been the biggest surprise."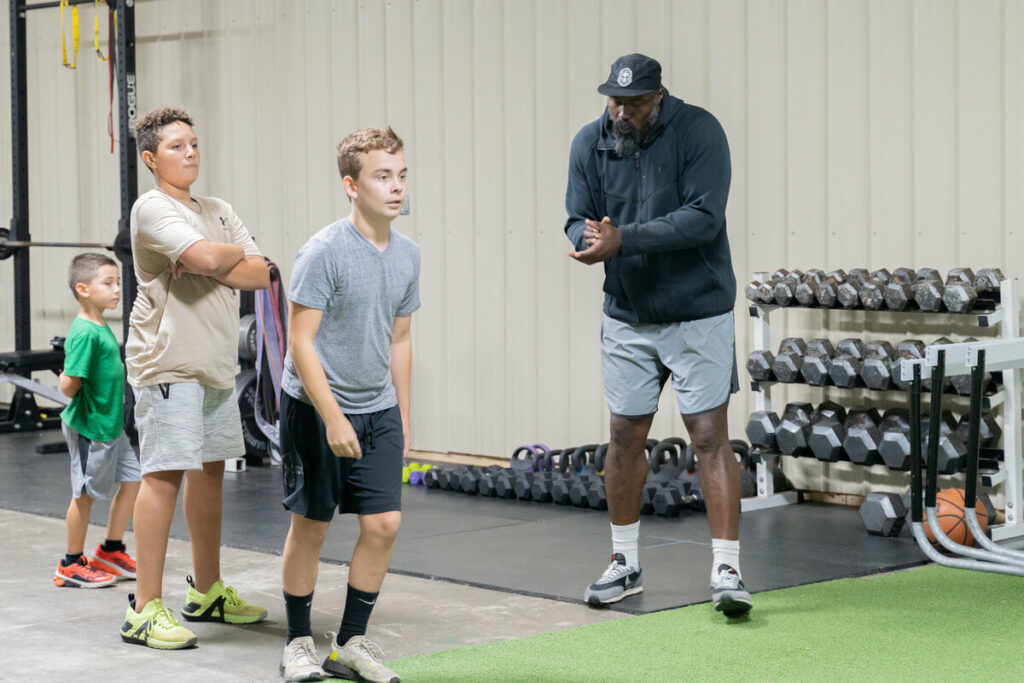 CHALLENGING THE FUTURE
Taylor has plans for growth that include more room, more athletes, and more involvement from the community.
"I would hope to have a bigger facility as far as a bigger following and more support from others around that are interested in doing something like this," he explained. "My partner, Jerome Thompson, does baseball. He did baseball in college. He and his wife moved here about 10 years ago. We want to grow something special. We want to keep growing and keep building. We want to build a spot where people want to come… whether they are athletes, adults, a teen night, even Monday night football."
Taylor welcomes all athletes to come and reach their full potential at The Academy. GN