YOU'RE NOT supposed to have dessert for breakfast. Well, at least that's what my parents always told me when I was little. Now that I am an adult that makes my own decisions, I decide what I want for breakfast. And I wanted a slice of apple pie.
On this particular morning, the crisp fall breeze wasn't enough to wake me up. I needed some caffeine, and I wanted to feed my craving for some apple pie. I prepared for this morning the night before. Because I was working late, I knew I would need a pick-me-up. I searched for the menu of my favorite Fayetteville cafe, Jacked Up Coffee. One of their fall specials was the apple-pie latte. Perfect! I can get caffeinated with my favorite fall dessert.
What makes this cafe stand out from the others is the overall atmosphere. With records on the wall, a vintage tv, and '60s music filling my ear, this place always makes me smile. It's one of those cafes where you want to sit and sip your beverage for a while. There is just so much to look at.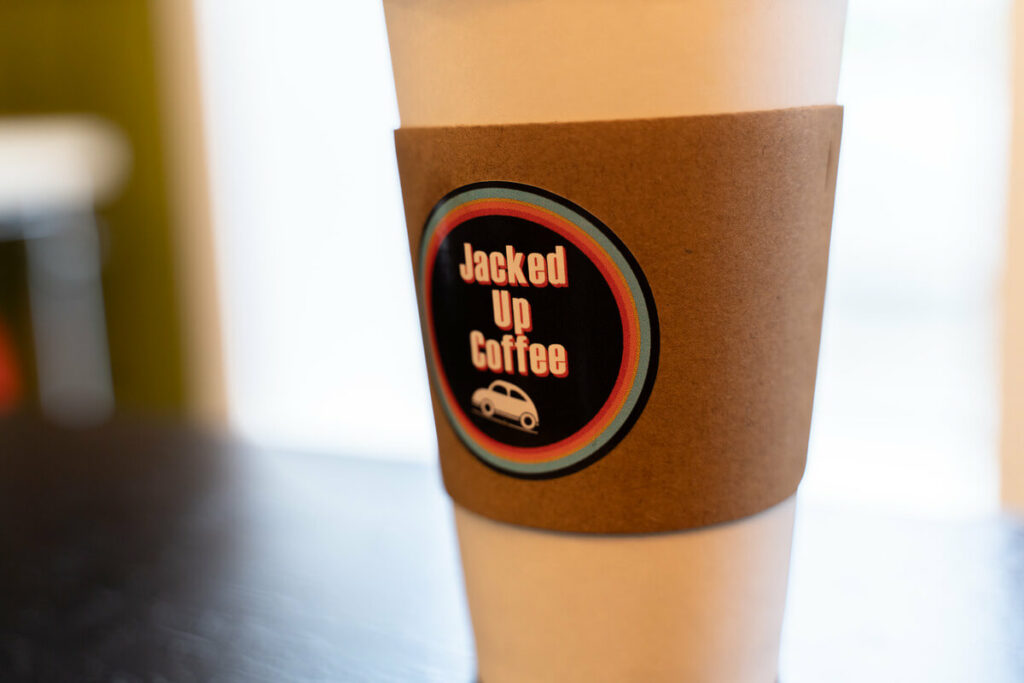 I walked to the counter and ordered my drink. I ordered an iced apple-pie latte with cold foam and cinnamon on top. I know, I know. Why would you order something cold on a cold day? Here's my simple, silly answer: So I can drink it faster. Ordering a cold latte means I don't have to wait to drink it without burning my lips. I needed that quick pick-up, and a 2cold drink would wake me up faster.
The apple-pie latte was just what I needed to get me through the day. I was awake, alert, and happy. Stop by Jacked Up Coffee and feed your fall cravings! Check out their daily specials by searching Facebook for Jacked Up Coffee Fayetteville. GN