WHEN KAREN Martinez-Davis met Kyle Davis in their first year of high school, neither could have imagined their future. Most students were focused on making it to class on time and hanging out with their friends, but Karen was doing that and more. She was also working in her father's Mexican restaurants, Las Trojas, which she'd been doing since she was 8. Now that the future is here, much has changed, but some things have remained the same.
The thread of education is woven throughout their stories.
Karen and Kyle graduated from Lincoln County High School and obtained degrees from the University of Alabama at Huntsville. Karen continued to work at Las Trojas throughout college and works with her family in restaurant management today. Kyle has returned to Lincoln County High School as a personal finance teacher, and the high school sweethearts are now married and will celebrate their second wedding anniversary in June.
Home is where the heart is, and Karen connects the two as a licensed realtor in Tennessee and Alabama.
She said, "Right after graduating high school, I decided I really liked business and wanted to go into real estate because everybody needs to learn a little about real estate. Since my dad has his own restaurants, I decided that would be a good thing and was something I could use to help him. But it became bigger than I thought, and now I'm helping whoever, in the family or at the restaurants, needs me and the general public."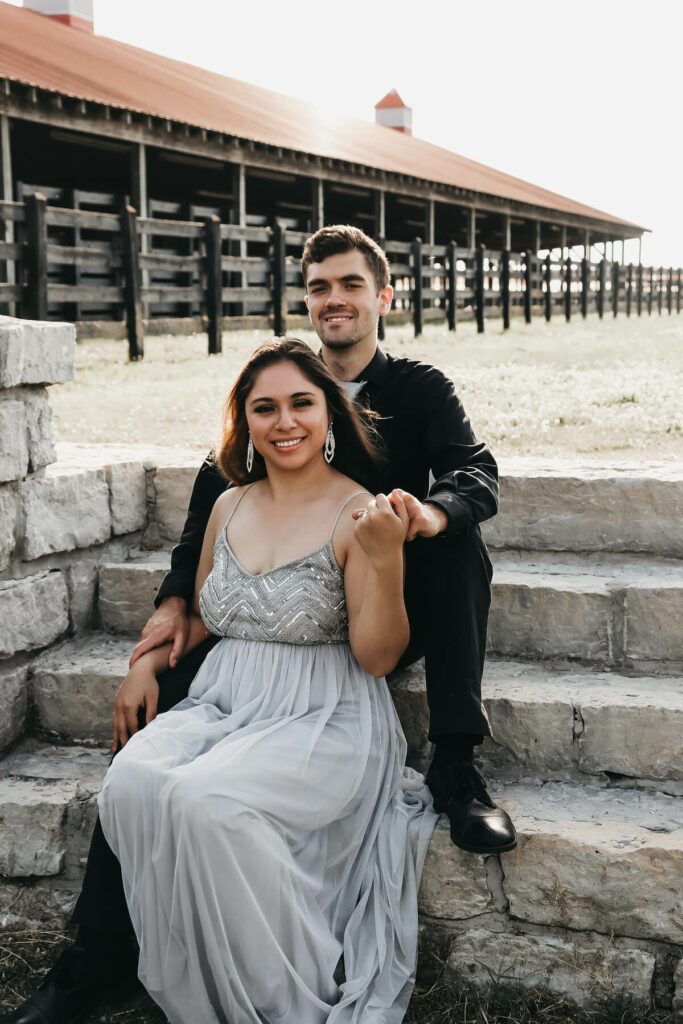 Las Trojas is located in Fayetteville and has Alabama locations in Hazel Green, Huntsville, Madison, Athens, Florence, and Birmingham. There are four in Georgia, with new restaurants opening soon in Huntsville and Murfreesboro.
It's a tight-knit family that grew when Karen and Kyle married.
"I gained two more wonderful parents and a sister," she said.
Working to help others find the perfect home or property is also an educational process.
Karen said, "There's still a lot of people that don't know that there are two sides of a real estate transaction; they just think it's one. And they don't know you can access all those houses through the MLS (multiple listing service). You can show them any house listed, but they think certain agents have different houses, and they can only deal with that particular agent. But in all reality, you can access all the houses on the market through your agent. That's been an obstacle, trying to convince them of that."
Convincing them to consider not putting off a purchase until rates drop again has been another obstacle.
"At this point, no one knows what's going to happen in the coming years. I think you should definitely try to see what your options are. Because what if next year, rates are 8 or 9%, and you missed out?" Karen said.
Homeownership and owning your own business are part of the American dream, and Karen's family knows everything about it.
She said, "I'm just now living my life, but my dad is amazing. I truly think he's lived the American dream. And it's just a wonderful story."
Karen is living her dream life with the love of her life and her family. That, too, is a wonderful story. GN