ON YOUR MARK, GET SET, GO! The buzzer sounded and runners of all ages took off. Feet hit the blacktop in repetition as they spent the next 3.1 or 10.2 miles running in the muggy, summer-morning heat while helping to raise money for two worthy causes.
These dedicated runners came out for the annual Firecracker Chase that took place on June 25.
Inherited by locals Summer Southern and Amy Harwell in 2019, they, too, have overcome the challenge of COVID and are glad to have everyone back for another year of running together.
"We have had it under us for three years now," explained Southern. "The Quatina M. Wolaver Foundation of Hope and Hayden's Hope did not take up the torch for the Firecracker Chase until 2020. 2019 was a gap year for the Firecracker Chase, and it did not take place. In 2020, our first Firecracker Chase was a virtual run due to COVID, but we ran our first in-person event in 2021."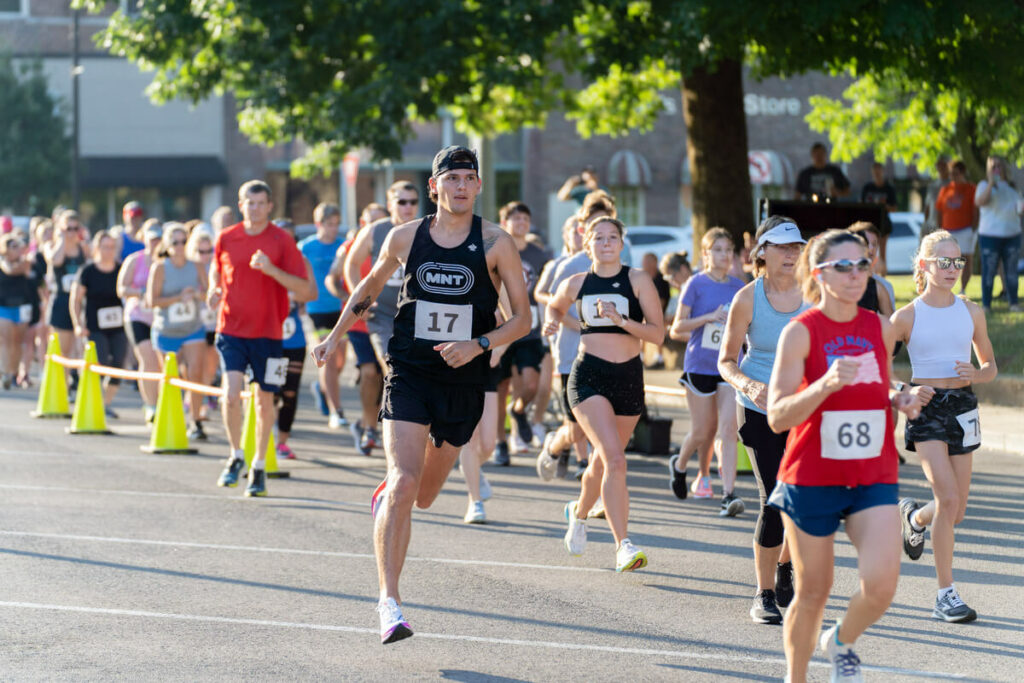 The event benefits The Quatina M. Wolaver Foundation of Hope and Hayden's Hope.
The Quatina M. Wolaver Foundation of Hope was established in 2018. Our mission is to raise awareness and funds for research for ovarian cancer. All funds raised through the Firecracker Chase are used to raise local awareness, primarily in Lincoln County, and the remainder is donated to larger research organizations with the hope that one day a test can be brought to the market so women will have a fighting chance with early diagnosis.
Hayden's Hope is a 501(c)(3) nonprofit organization that was formed in early 2019 by Amy Harwell and her family after the death of her son, Hayden Hammons, by suicide in October 2018.
The organization provides scholarships to local area youth in our community and surrounding areas. They also talk to youth in the classrooms, locker rooms, and church youth groups to encourage open conversations about the real-life issues they are facing while also talking about Jesus and the plan of salvation. It is the mission and goal of Hayden's Hope to spread the message and meaning of "there is always HOPE."
Southern said they are thankful for those who come out to support two causes that are very dear to both women.
"Amy and I are both runners ourselves, so we always strive to put on an event for runners first," said Southern. "Our philosophy is that if we do that, word will get around and runners will show up to support it based on that, no matter what the cause. We also love to see the runners browsing the square or eating afterward, as one of our main reasons for moving the start and finish to the square was to showcase what Fayetteville has to offer."
Southern added that they also enjoy welcoming out-of-towners, as it gives them the opportunity to see all that the historic area has to offer.
"We enjoy seeing our local folks as well as the returning runners from out of town who love to come to Fayetteville and experience small-town USA. Some of the runners train in metro areas so it is a nice change of pace for them to be able to run in the country and see the beautiful landscape of Lincoln County," she said.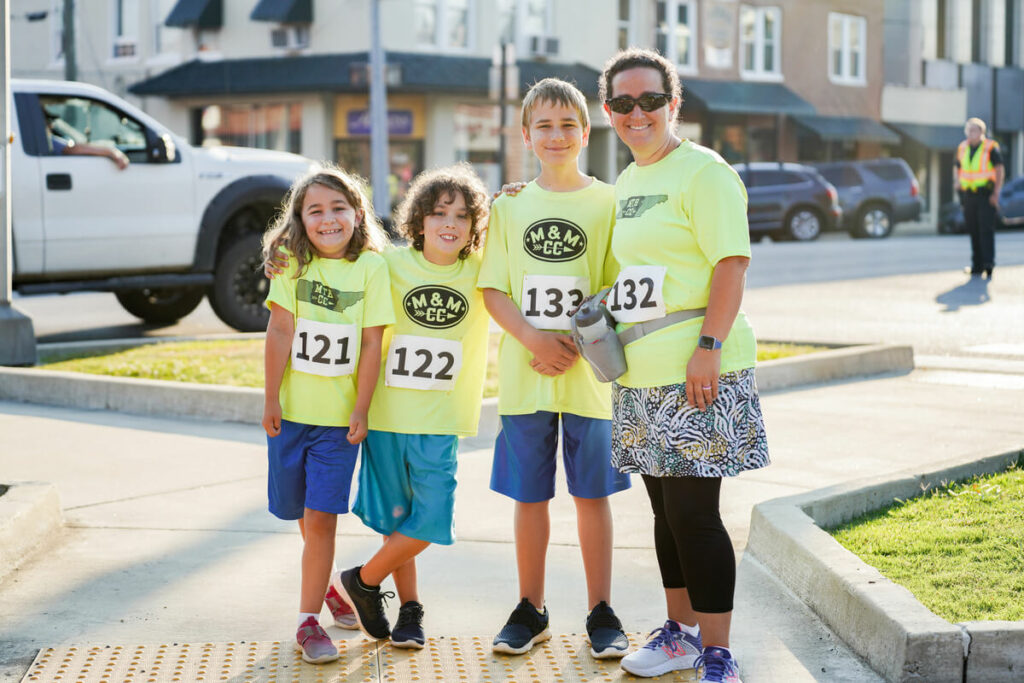 In the future, they hope to see a growing number of participants in the race. Southern also added that for those unable to run or make it out to the race, there are numerous ways to help.
"We have so many volunteer opportunities available," she explained. "From helping out as a direction pointer along the course, to setting up and tearing down refreshment tents, packet pickup, and water gun shooters to cool our runners, we have something for any group or individual that would like to help! After [the] Firecracker [Chase], both organizations have things going about year-round, so there are always volunteer opportunities available!"
For more information on the race, visit their event page on Facebook at Firecracker Chase or online at qmwfoundation.com. GN