THE LINCOLN County High School (LCHS) cheerleaders attended the Universal Cheerleaders Association (UCA) camp in Cookeville, Tennessee, June 21-24, bringing home three major awards.
UCA — an organization that strives to provide high school cheerleaders high quality educational training — held an overnight camp at Tennessee Tech. Every day the LCHS cheerleaders, along with other teams, worked tirelessly from 8 a.m. to 9 p.m., learning new cheers, new stunts and dance routines, and participating in two evaluations and a final competition on the last day.
"It was amazing to see how much they learned and perfected in just the few days we were there," cheerleader head coach Alyssa Simmons said. "The schedule was grueling, but they really stepped up and proved to be a superior squad, earning that distinction both times in evaluations."
The first evaluation assessed the team's new cheer and chant, while the second one evaluated a dance routine that incorporated a pyramid stunt, which earned the Falcons squad a superior rating, Simmons said.
During the final competition, the LCHS cheerleaders earned second place for their sideline chant, third place for their cheer, and second place overall for their game day routine, which incorporated a band chant and dance, sideline transitions, and then a cheer.
Cheerleader assistant coach Karen Watt couldn't say enough about how proud she was of the team.
"I don't think most people realize the athleticism of these girls," said Watt, who joined the team's coaching staff last year. "With countless bottles of biofreeze, the girls pushed through sore muscles to do stunts they have never attempted before. They absolutely amazed me."
The good news doesn't stop there. A couple of the cheerleading Falcons also won individual awards.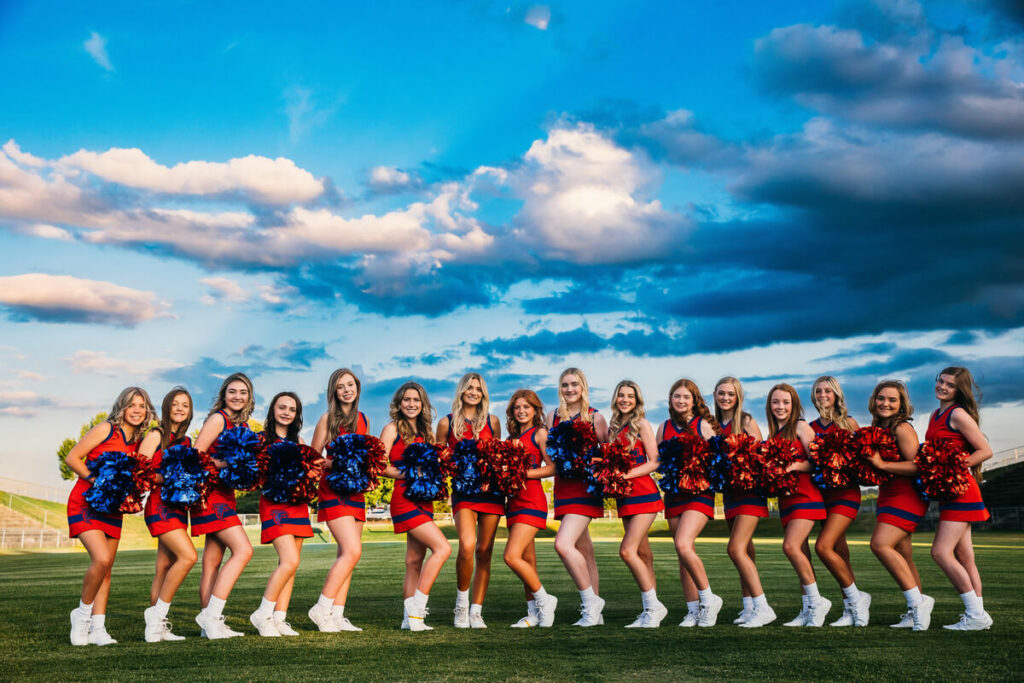 Senior Maleah Stacey made All-American, which requires cheerleaders to showcase a dance, a specific cheer, and jumps before the entire camp and staff who score the performance. Stacey's score met UCA's set parameters to earn All-American along with other recipients.
Throughout camp, UCA staff also searched for cheerleaders who strived to support and encourage other cheerleaders, including those on different squads. One staff member found such a heart in LCHS senior Elleona Cunningham, making her a "pin it forward" recipient during a ceremony. Cunningham was then required to select a cheerleader from another squad to receive a pin as well.
"It is always a moving ceremony for the cheerleaders chosen and means a lot to the cheerleaders," Simmons said. "It was a proud moment to see Elleona receive this recognition."
LCHS senior Mae Watt, along with Stacey, were also invited to join the UCA staff next summer.
"It is very rewarding having Mae and Maleah invited to join the staff," Simmons added. "It means that the UCA staff saw the same work ethic and dedication to cheer that I see all the time."
Fayetteville will get to witness the whole team's dedication this school year.
"I think LCHS and Lincoln County will be surprised to see the improvements made by this squad, due to [attending] UCA camp," Watt said.
Founded in 1974, and owned by Varsity Brands, UCA is the largest American camp company and holds various summer camps in different locations throughout the country. GN