MANY EDUCATORS work hard to serve the students in their school districts with little recognition, so it's good whenever we find ways to recognize the ones who invest in America's children. Such recognition was seen in Fayetteville.
Bill W. Hopkins, director of Fayetteville City Schools, was the recipient of the 2022 Blue Ribbon of Schools Excellence (BRSE) Superintendent Award, becoming the third superintendent in the nation to receive this annual award.
Hopkins has been an educator for about 32 years. Before becoming director of Fayetteville City Schools in 2020, he worked in the Morgan County School System in Alabama for three decades, spending almost 10 of those years as the district's superintendent. He is married with two grown children.
"Mr. Hopkins is an extraordinary superintendent and leader, who exemplifies the important work of all superintendents, to create positive pathways for students in these extraordinary times," Dr. Judy Warden Fields, CEO of BRSE, said, according to a news release on Fayetteville City Schools' Facebook page
The BRSE is a program that helps schools evaluate the quality of their academic and instructional programs and develop a school-wide action plan to guarantee measurable student achievement.
Hopkins gave credit to both Morgan County and Fayetteville for his award, saying he was just the one fortunate enough to receive it. He will be presented with the award on Dec. 2 at the BRSE National Conference in Orlando, Florida.
"I am just so thankful for the educators that have invested their lives in me and then the educators that continue to invest their lives in children because that's really what this award is about," Hopkins said. "It's about making sure that we invest and add value to the children in the community that we serve."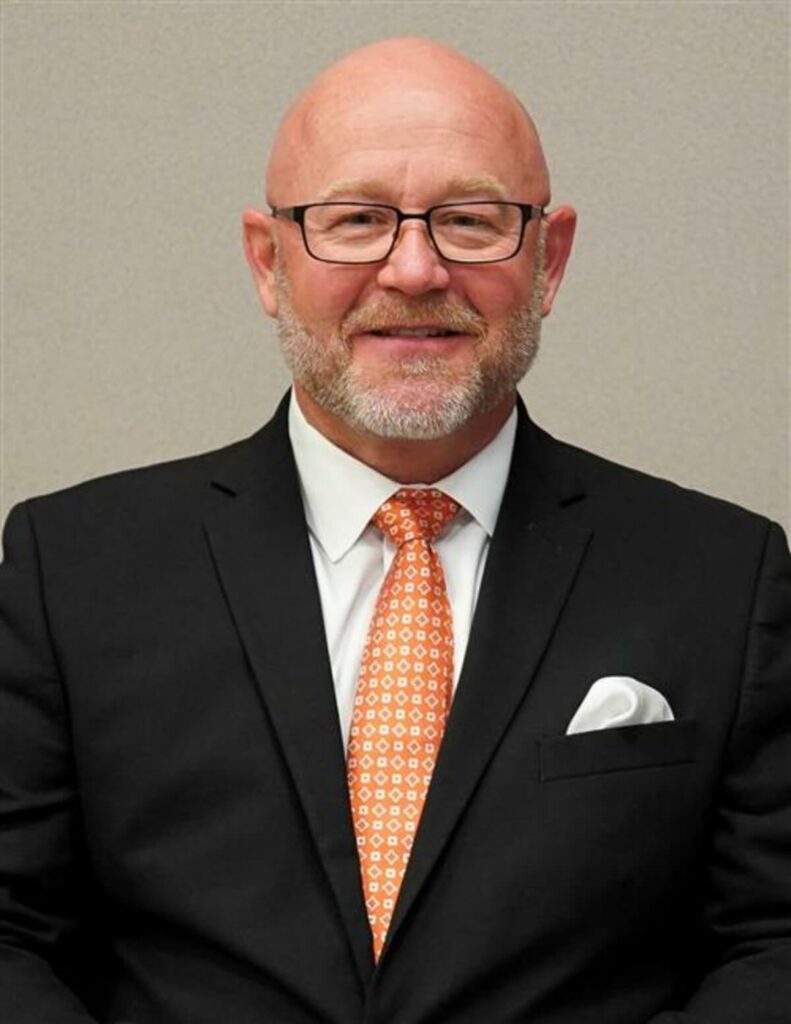 Lincoln County Schools also sought to honor the educators in its district, naming Amy Clemons principal of the year and Keith Gill supervisor of the year.
Clemons has served as the principal of Lincoln Central Academy since 2019. Having been in education for 17 years and beginning her career at Lincoln County High School, she has taught courses in Biology, Honors Biology, Forensic Science, and Physical Science, working for the high school for about nine years. Clemons is now the administrator of Lincoln Central Academy – which encompasses a virtual school and alternative learning – and the supervisor of Pre-K for the district. She is married to Scott Clemons and has two daughters. 
Clemons says the award has inspired her to continue her work in Lincoln County.
"I feel like it's really been a tough couple of years for all educators, so if it ever meant anything, this year I think it really means a lot more and it's even more special," Clemons says.
Gill is serving his 12th year as the supervisor of transportation for Lincoln County Schools. Prior to this position, he was the assistant principal, athletic director, and vocational director of Lincoln County High School for 14 years. Gill's teaching career started in Cullman, Alabama, and Hickman County, Tennessee, where he taught agriculture science courses before returning to Fayetteville, his hometown. He is married to Cindy Gill. Together, they have two children and three grandchildren.
Gill says the award will motivate him, principals, supervisors, and other educators to continue to improve.
"It places the bar a little higher to continue doing what we've been doing and strive to do even better," Gill said. -GN