FAYETTEVILLE CITY Schools (FCS) is now participating in the Community Eligibility Provision (CEP) program, supplying breakfast and lunch meals to all students at no cost to families. The district officially qualified for the program toward the beginning of the semester as classes commenced on Aug. 1.
"Fayetteville City Schools is thrilled to be able to provide free breakfast and lunch to all of our students," FCS director Bill W. Hopkins Jr. said, according to the district's news release. "The CEP is such a huge benefit for our Tigers – we all know that when students' nutritional needs are met, children have better attendance, are more attentive in class and have fewer disciplinary problems."
Derived from the National School Lunch Program and School Breakfast Program, CEP allows eligible schools to provide non-pricing lunch and breakfast meal service to all students for free without collecting household applications.
FCS director of nutrition, Megan Hall, said the district is currently set to participate in the food program for four years, but she hopes to see its affiliation extend beyond that duration.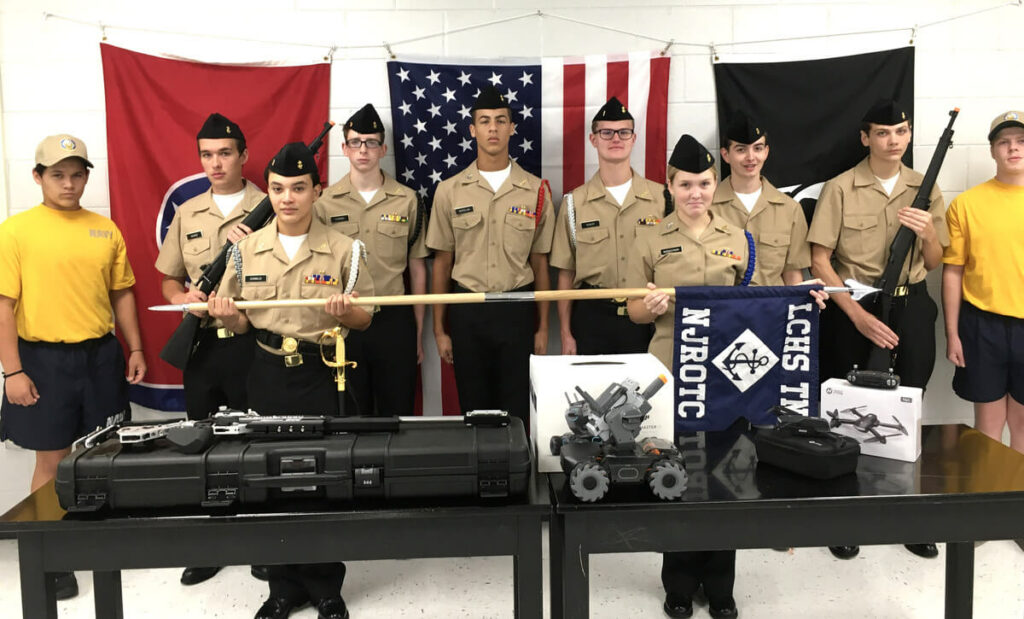 "I think Fayetteville City Schools basically felt that it would allow the families some relief to not have to worry about paying for their child's meals," Hall said. "Also, it really eliminates the entire stigma of kids that don't wanna eat because maybe they can't afford to pay for it but they don't want to get in trouble for not paying for it."
Hall wanted to ensure the district supports households where kids are not necessarily consuming enough food outside of school.
"I want to make sure we can reach every kid that needs those nutritious meals," Hall said.
Retired Navy Senior Chief Petty Officer Siegfred Pitpitan wanted a challenge. So he moved to Fayetteville, Tennessee, in the spring of 2018, upon retiring, to start a Navy National Defense Cadet Corps (NNDCC) program at Lincoln County High School that July. Four years later, he is now the naval science instructor of a fully commissioned Navy Junior Reserve Officer Training Corps (NJROTC) program.
The high school program received its official commission as a NJROTC unit in April 2021, said Pitpitan, also known as Senior Chief Pitpitan in the community. The previous NNDCC designation had given the high school a chance to provide a program similar to a NJROTC unit, devised to increase a student's opportunity to learn about obligations as Americans and the basic elements of national security.
Although the program has the same curriculum as before, the new NJROTC designation allowed LCHS to obtain federal funding instead of having the school system finance most of the program's fees. Due to those federal funds, the unit was then able to acquire additional cadet uniforms, drill rifles, precision air rifles, educational drones, educational robots, and organizational gear among other perks.
The commission was one of Pitpitan's biggest goals to achieve. "I love challenges," Pitpitan said. "That's what motivated me to serve 26 years of active duty. So that's one of my challenges. In the NJROTC world, I think we achieved that in record time.