THE FAYETTEVILLE-LINCOLN County Arts Center hosted multiple summer art enrichment camps this year, peaking with a mixed medium art camp July 11-15 for children ages 6 to 13, with arts instructor Jennie Roles-Walter.
Every day from 9 a.m. – 2 p.m. children discussed, viewed, and created art, visiting downtown businesses and venues such as Fayetteville's library, Anna Phillips Designs, The Warrior Exhibit, Young Vintage, and Bonin Bazaar. Students also heard from various speakers including representatives from the Humane Society of Lincoln County and Alderman Donna Hartman. Art was integrated into everything the children studied as they experimented with watercolor, spray art, collage, and acrylic paint.
There were 11 children in attendance at the camp. Registration fees helped fund activities, and some kids even obtained scholarships for the camp from donors who support the art center.
"Because of my professional art education background, all of the lessons that I teach incorporate the elements and principles of design as well as some form of art history," said Roles-Walter, known to many as 'Jennie The Art Teacher.' "We learned how to manipulate many different mediums and materials to create balanced works of art and even touched on how to critique a work of art."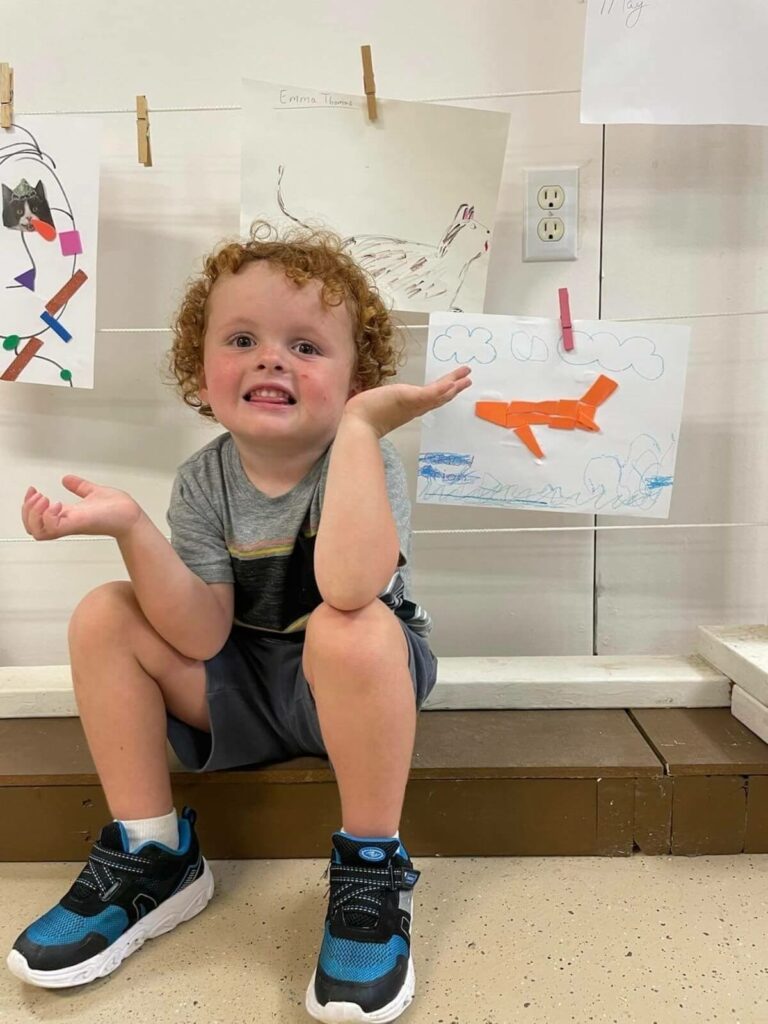 According to the art center's website, "The mission of the Fayetteville-Lincoln County Arts Center (FLCAC) is to enhance the quality of life in the Fayetteville- Lincoln County community through the presentation, education, and promotion of all art disciplines including visual, conceptual, and performing arts."
The arts center, an all volunteer run nonprofit, is led by the board of directors' president Jen King-Pierce The board works hard to offer youth and adults a variety of art and music activities throughout the year with an array of diverse teachers.
"Maintaining a building [that is more than 100 years old] plus creating an enriched curriculum, offering art shows, open mic nights, planning festivals… art shows plus fundraising to meet all of our goals is not for the faint of heart," King- Pierce said. "But we all work as a team to try and make something great for the community at large to enjoy."
A Fayetteville native and FLCAC ambassador, Roles-Walter has been creating since the age of 4, molding her artistic talent into a professional career making and selling art locally and nationwide to different stores and companies.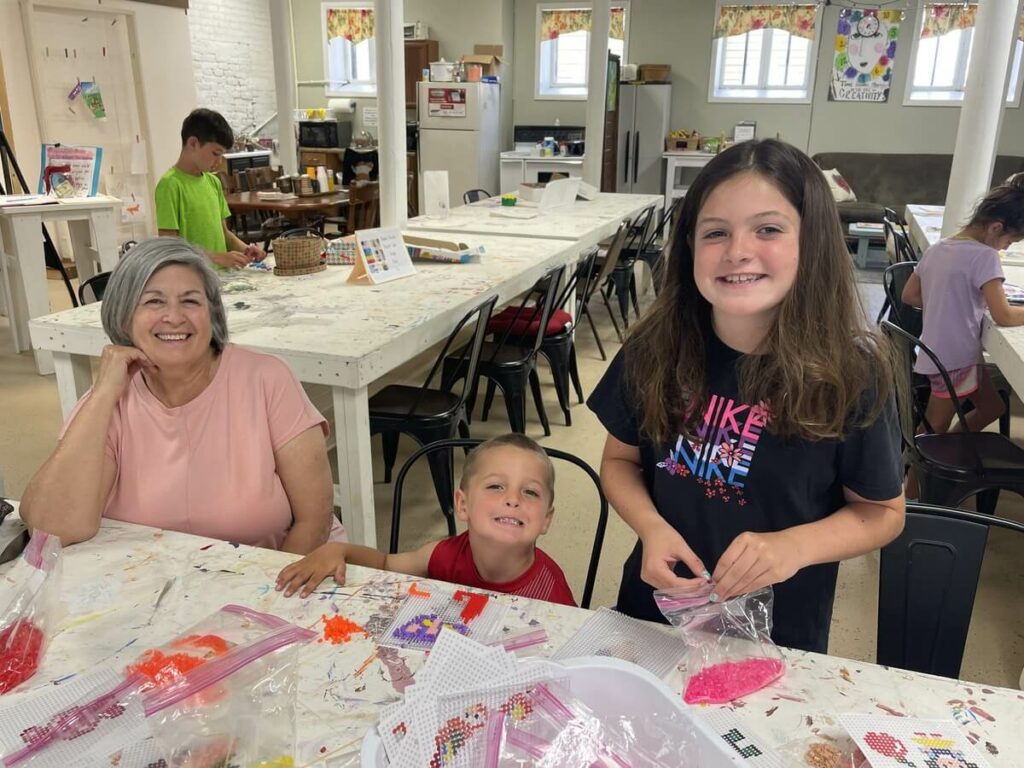 She instructed her first art camp at the art center in 2008, teaching there on and off through the years.
"I love children and art," the art professional said. "I'm very passionate about our community as well. So I love bridging all of these things together to sow seeds in my students."
Having a masters in art education, along with 30 post-graduate hours, Roles-Walter has served as Lincoln County High School's art teacher for 9 years now and has been teaching for a total of 19 years.
The art teacher said she believes God blesses people with different talents and abilities, and their job is to develop those gifts not only for themselves, but for other people to glorify God.
"So whatever your abilities are, you need to grab hold of them and develop them and do the best that you can with them to help yourself and others," Roles-Walter added. GN