BEFORE THE leaves in the trees begin turning shades of red, brown, yellow, and orange, the Host of Christmas Past Oversight Committee has long been at work preparing for the special event that falls on the second weekend in November. That weekend, better known as the weekend of the Host of Christmas Past, marks a time when downtown Fayetteville becomes the supreme setting for a magical holiday experience.
If you have never been to the Host of Christmas Past, the first thing you'll notice is all the business and shop owners who have adorned their storefronts with festive Christmas decor. Whether it's pine, spruce, or holly, everybody has something on the front counter or hanging over the front door. The square's lamp posts become home to giant illuminated snowflakes, transforming the square into a warm and welcoming place for all. Display windows fill up with nativity scenes, miniature villages, nutcracker men, and all sorts of Santa Claus characters. Each storefront has its own unique way of expressing Christmas cheer. Yet when it all culminates together, Fayetteville's square, after getting dolled up and ready for the Host of Christmas Past, feels like the most magical place on Earth.
Fayetteville's 30th Anniversary Host of Christmas Past event is no different! According to Fayetteville Main Street's executive director, Aimee Byrd, the mood at the Host of Christmas Past gives "an overall feeling of small-town togetherness in a warm holiday setting."
The event is sponsored by the Fayetteville Lincoln County Chamber of Commerce, Fayetteville Main Street, and numerous local businesses and organizations. However, with such an array of music, food, exhibits, activities, and shops, it is evident that the entire community comes together to pull off this memorable event.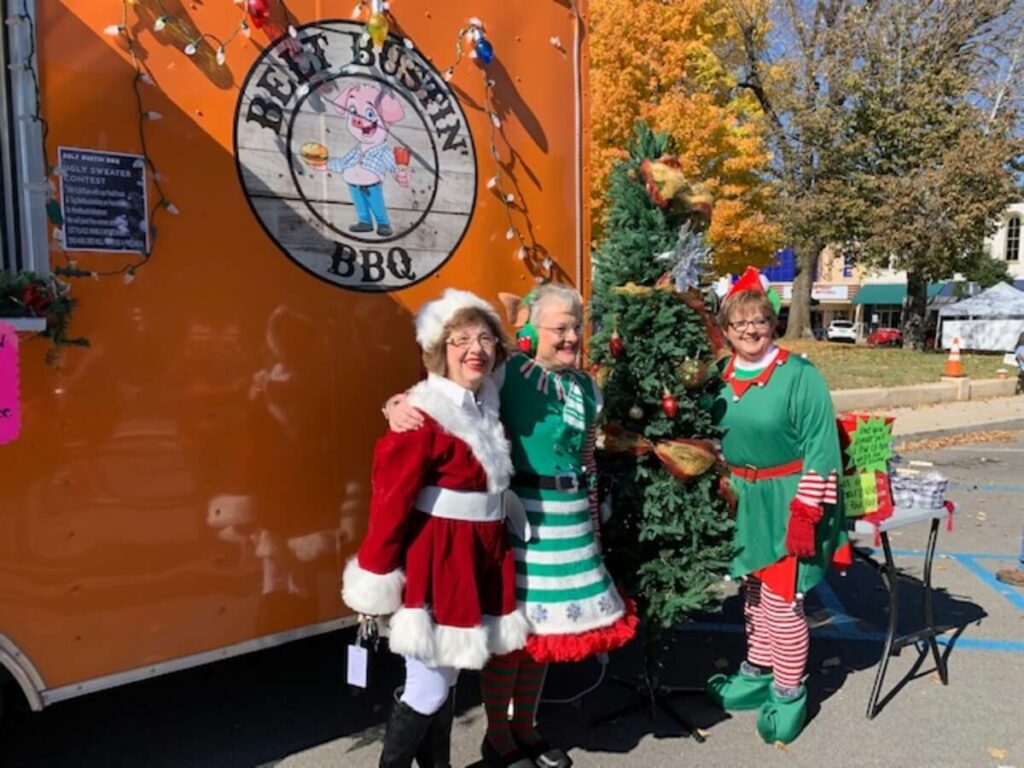 The joyous weekend officially kicks off with the traditional tree lighting ceremony on the west lawn of the courthouse at 5 p.m. on Friday, November 11.
A new addition to the weekend is Friday evening. Fayetteville Main Street presents a tour of the downtown churches. Five churches are involved in the tour, including First Presbyterian Church — the oldest church in Fayetteville. The tour served as an opportunity for individuals to see the inside of sanctuaries, hear the history of each church, and learn more about some of the services offered.
Saturday morning, Santa and his reindeer make an appearance in the old Sir's Fabric parking lot on Elk Avenue. Word on the street is that Santa will take his sleigh out for a test drive and take pictures with some of his favorite children. Based on information collected from the elves, the family will not want to miss it.
Byrd shared, "The event is completely centered around family life. My family has established its own Host traditions over the years, and we can't go home without having the roasted corn and ribeye sandwiches! Whenever you're downtown, and you see all the Christmas decorations and the vendors set up as well as all the activities for kids, you just think about classic small-town living. To me, this is the best way to kick off the holiday season." GN