ASHLYN KENDALL Poole's age has been her greatest challenge. Hometown Lenders, Inc. opened up a new branch in Fayetteville earlier this year under Poole's management, making her one of the youngest branch managers in the country, at 22 years old, she said. Selling houses is an immense responsibility for both the buyer and mortgage loan originator, but Poole knows she possesses the qualifications, spirit, and knowledge to get the job done.
"I think there's a lot of people that are skeptical about trusting a 22-year-old with that big of a life accomplishment," Poole said. "It's a big deal to buy a house."
Founded in 2000, Hometown Lenders is an integrated multi-channel mortgage lender headquartered in Huntsville, Alabama. The business has more than 100 branches in the nation, spread across more than 40 states.
Poole began working for Hometown Lenders as a receptionist in December 2018. After Poole worked her way up in the mortgage company, Hometown Lenders awarded her dedication by placing her in charge of her own branch. A grand opening and ribbon cutting ceremony was held on August 5.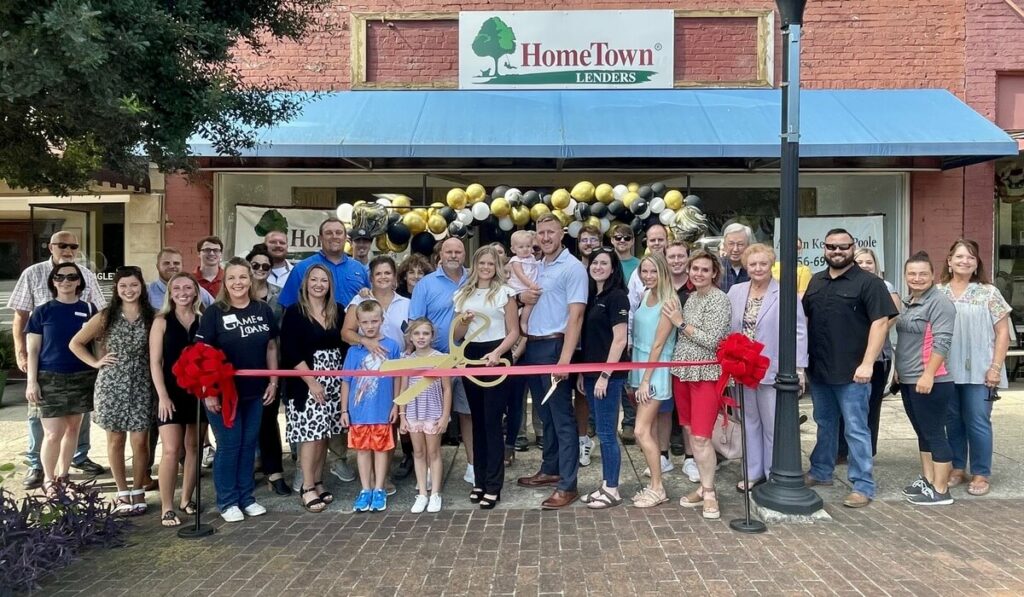 "My preacher came out and prayed over the business," Poole recalled. "And there were a lot of people there from just around the square, different businesses, my friends, my family, and then people from other Hometown Lenders locations. And then we set up a tent at [Fayetteville's] First Friday, and we did free snow cones and free face painting for the kids."
She will not be completely alone at the new branch, as she will work with a part-time mortgage loan originator: Trina Hyman, a recently hired employee at Hometown Lenders.
The new branch manager has attained many life lessons from her time working in the mortgage industry, such as learning how to purchase her own house. She discovered opportunities to serve others as well. While in Huntsville, Poole worked with Mission Firefly, a nonprofit 501(c)(3) organization that seeks to serve communities and spread God's word. A group of people at Hometown Lenders created the organization in 2009. The organization supports impoverished communities in Guatemala. Mission Firefly also manages a local ministry called Lunches of Love, that aims to provide healthy food for more than 1,100 children in Alabama. Poole wishes to build off this ministry.
"I would like to extend that to our community," she said.
Poole said that she feels the community's support as she is beginning this new journey in her life.
"The community has definitely been very supportive, and it makes me feel more confident in opening up the branch, because I think that I can depend on Fayetteville to help me succeed," she said. GN