LINCOLN COUNTY High School (LCHS) hired Eddie Cunningham as the new head coach of the Falcon football team for the 2022 season. The new head coach plans to help his team return to good football. 
Cunningham learned that he was selected to serve as the school's new head coach after the fall semester ended in December. Players were notified about the news during the Christmas break as well.
"I wasn't expecting that news, so when they offered it to me, my jaw kind of hit the floor," Cunningham said. "I was a little bit shocked. I was really excited; I still am."
Prior to promoting Cunningham to head coach, LCHS' 2021 football season did not go well, as the Falcons ended their season with a 1-9 record. Midway through the season, the school hired Cunningham as interim head coach for the remainder of the year. Little did he know, the school would want him as the permanent head coach.
"It was something that I've always wanted to do," Cunningham said. "It's always been a dream of mine, so I was excited they gave me the opportunity."
Cunningham said his goals are to improve upon the football team's record and ensure the players are taught the game of football. He wants his team to know that it's not about how hard one gets knocked down; it is about getting back up. Cunningham said he wants the players to become better people and better students. 
"And I think if you're attention to detail and you focus on the little things, I think victories and success will come," Cunningham said.
Cunningham is equipped with 17 years of coaching experience, making him an important asset to the school. Prior to arriving at LCHS in 2018, Cunningham was the offensive coordinator for the Fayetteville High School football team. Before becoming head coach at LCHS, Cunningham worked with the Falcon football team in various ways for the last four years, working as the offensive coordinator in the 2018-19 football seasons and defensive back coach in 2020-21. Cunningham is now serving as the sixth head coach in the school's history, which was established in 1979. He also serves as assistant principal for LCHS on top of his new head football coach position. He is married to Erinn. Together, they have two children.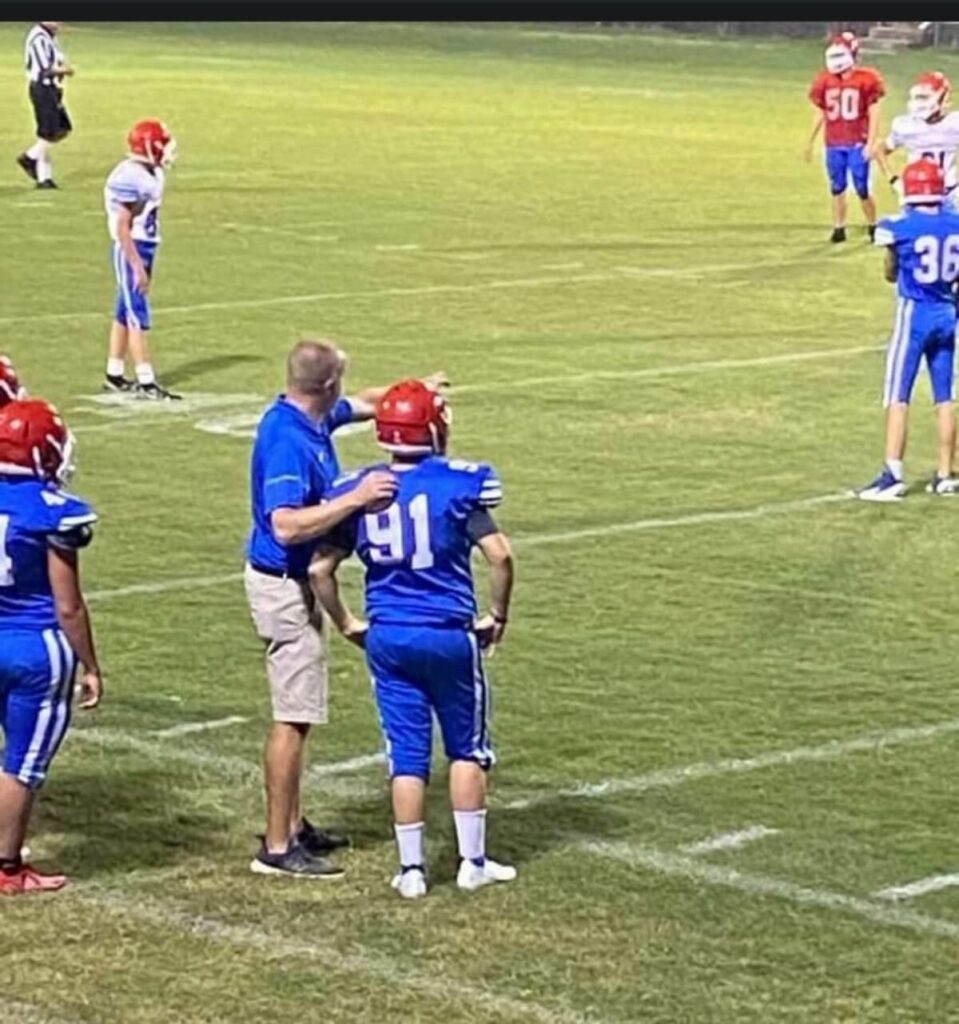 Faculty members at the high school expressed their support and confidence in Cunningham.
"The Falcon football committee worked countless hours on the selection process for the head coach position," LCHS athletic director Jeff Bell said according to LCHS news article on Cunningham. "They did an excellent job in the selection of Eddie Cunningham to fill that role. He has an excellent work ethic and a plan for rebuilding the Falcon Football program."
LCHS principal Billy Owens also expressed his confidence in the potential of the Falcon's new leadership.
"Coach Cunningham is bright, young, energetic, organized, and enthusiastic in his work," Owens said in the article. "With the support of the players, staff, parents, and community, Falcon football will bring the excitement back to 'The Pit' very soon, under his leadership." -GN