THE CARE for students in special education should always be a priority for the education system, but this care may be more important now, than ever before, with the current shortages of teachers.
According to The National Center for Education Statistics, the number of students ages 3–21 receiving special education services under the Individuals with Disabilities Education Act in the U.S. grew from 6.5 million (13% of total public school enrollment) in 2009- 2010, to 7.2 million (15%) in 2020-2021.
This is all occurring while America is facing a special education teacher shortage. NPR said that 44 states reported shortages to the government in 2019. That number increased to 48 in the 2021-2022 school year.
These numbers showcase the continual need to improve special education. The city of Fayetteville is fortunately seeing such an effort from the Fayetteville City Schools (FCS).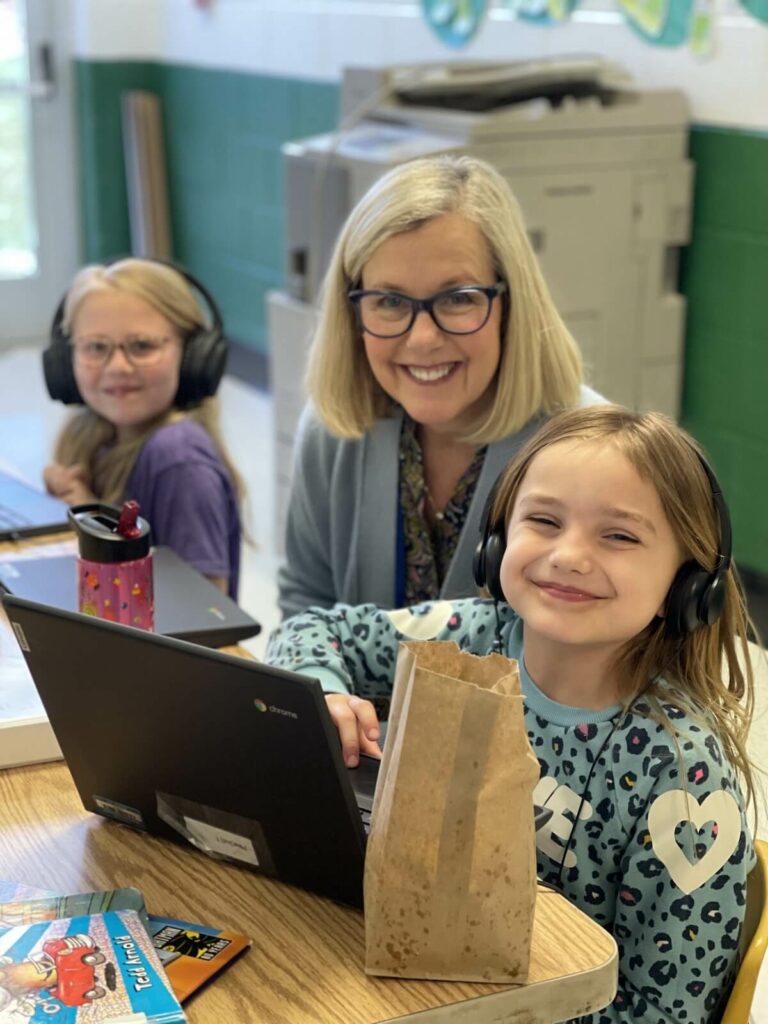 During the past school year, Fayetteville High School (FHS) opened a new Comprehensive Development Classroom (CDC) for high school special education students. The room is designed to help prepare them for community work experiences, future employment, and independent life.
The high school special education students previously attended classes at Fayetteville Middle School, but FHS recently converted the high school's former computer lab and in-school suspension room into the CDC, facilitating the Practical Assessment Exploration System lab.
The FCS special education supervisor, Christine Tuten, said FCS also hired a new special education teacher for the room, which was meant to become available sooner, but the school struggled to find a space.
"And then also finding effective teachers for students with disabilities is an issue," Tuten said. "I think we've got a good one now and got the space, so I'm just excited for the future."
The school district also opened an early childhood collaborative classroom for Ralph Askins School's students with disabilities, last school year. The room will help with early intervention and inclusion.
LINCOLN COUNTY SCHOOLS SEEK TO BENEFIT THE "WHOLE CHILD."
Lincoln County Schools (LCS) are striving to help students excel after receiving grants from the federal government.
"In Lincoln County, district and school educational leaders believe in making decisions based on the "whole child" which means we focus not only on their intellectual development, but also their physical, emotional, and social development as well," Elementary and Secondary School Emergency Relief (ESSER) funds supervisor Renee Pryor said in a LCS newsletter.
The federal government allocated over $9 million in funding to the Lincoln County Department of Education due to COVID-19. The funds — the ESSER grant — are mandated to be spent before 2024 and required to focus on areas in academics, student readiness, educators, and foundations.
The Tennessee Department of Education (TDOE) advised school districts to utilize more than 50% of their funds for high impact items that help students grow and thrive. LCS did just that by focusing on the "whole child."
Pryor said over $3.5 million will be spent on instruction and small group tutoring, and summer programs. Nearly a half-million dollars has been dedicated to strategic teacher and staff compensation. More than $4.4 million will be allocated to schools' facilities, such as replacing the heating, ventilation, and air conditioning, renovating congregate spaces, and buying portable classroom space.
Since LCS used more than half of their funds for high impact items — for things such as tutoring, technology, and high quality instructional materials — TDOE awarded LCS with a "Best for All" district designation earlier this year, which provided the school with an additional $200,000 grant. LCS is spending those funds on counseling, an additional nurse, new playground equipment, and social and emotional student support. GN