FAYETTEVILLE HIGH School (FHS) hired Daniel Johnson as the new head coach of the Tigers football team for the 2022 season. The new head coach seeks to take his team to the state championship to bring the school its second state championship in its short history.
Johnson, who formerly served as FHS's defensive coordinator, learned about the news of his new position early February. However, the announcement was not too much of a surprise since the school knew Johnson would become the successor of Kenny Morson, FHS's former football head coach who resigned earlier in the year. 
"As soon as Kenny told the team, the administration made me the head coach," Johnson said. "There wasn't any interviews or anything."
Before arriving in Fayetteville, both Johnson and Morson had coached at the Decatur City School district in Alabama, where Johnson coached for eight years, supervising the varsity running backs for the football team. Morson had been teaching in Decatur for 22 years. At one point when he was still a student, Johnson had served under Morson as a player. After spending years at the school, the two decided to accept the coaching jobs available at FHS in 2019.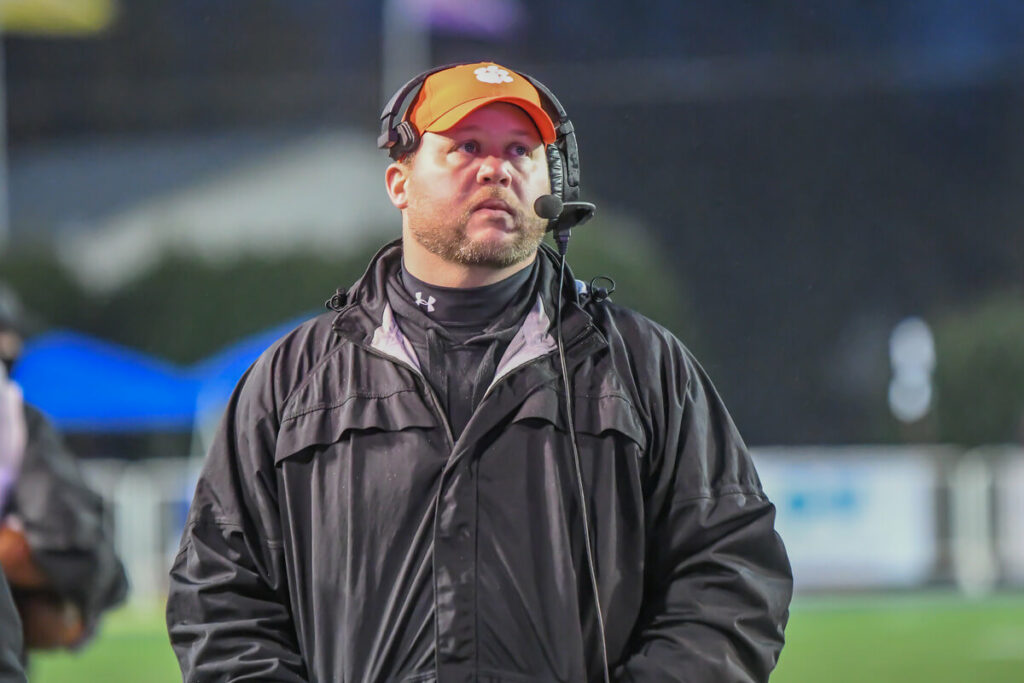 FHS was established 11 years ago, in 2011. The school had never won a state football championship until Morson and Johnson arrived. In 2020, the Tigers beat the South Pittsburg Pirates 20-14 in the Tennessee Secondary School Athletic Association 1A state championship game, boasting a 13-2 record that year.
This past season, Morson led the team to an 11-2 record. The team lost to McKenzie in the quarterfinals, the third round of the playoffs. Morson then decided to resign from his coaching position to become the football head coach at Florence High School in Alabama.
Eddie Keys, FHS athletic director and assistant principal, said he is looking forward to Johnson's tenure as the head coach.
"We are excited that coach Johnson will be leading our Tiger football team," Keys said in an email. "Coach Johnson did a wonderful job as our defensive coordinator the past three years, including a state championship in 2020. Coach Johnson leads with energy and passion and works to develop his players on the field, in the classroom, and in life. We will miss coach Morson and wish him the best; he and his staff did a tremendous job during their tenure. Coach Johnson will continue to build our program up, and we look forward to what the future holds." 
Johnson encouraged his team to continue playing tough football in his first season as head coach.
"We're going to continue to play a physical brand of football, and be good on defense and hope we spread the ball out to our playmakers," Johnson said.
Heading into the next season, Johnson said his team will always have one goal in mind.
"Our goal will always be to win the state championship," Johnson said.
"I'm so proud for coach Johnson," Morson said. "He will do an outstanding job at Fayetteville. With being there as the defensive coordinator the past three years will make the transition easier. He has been ready for this opportunity for years. I've watched him grow up since his middle school years in Decatur. We as coaches knew early on that he was destined to be a great coach. I look forward to seeing him continue to grow in this profession and wish him the best of luck." GN