DO YOURSELF a favor and stop by Ken's Fast Foods. You'll be impressed by this small local restaurant with big flavors, quality service, and a budget-friendly menu. Be sure to get in early to beat the line. Say hi to your neighbor while you're there!
I'm ashamed to admit that in the years I've been to Fayetteville, this was my first visit to Ken's. I've heard many talk about how great their slawburgers were, but I haven't actually visited the local gem until today, and I'm so glad I did.
I arrived at the restaurant to find a good mix of hungry patrons that where either waiting to order their food, waiting to receive their food, or seated and happily enjoying their food. Although the place was packed, it was moving. The workers who took my order were kind and worked at a fast pace. I was pretty impressed. It was a nice change from the fast food chains that have you sitting at the drive-thru for 20 minutes.
Despite the length of the line when I arrived, I found myself at the front of the line in no time. I got a good look at what they had to offer and I was so pleasantly surprised by the incredibly affordable menu. It was nice to see an affordable but delicious burger that wasn't $9 before tax.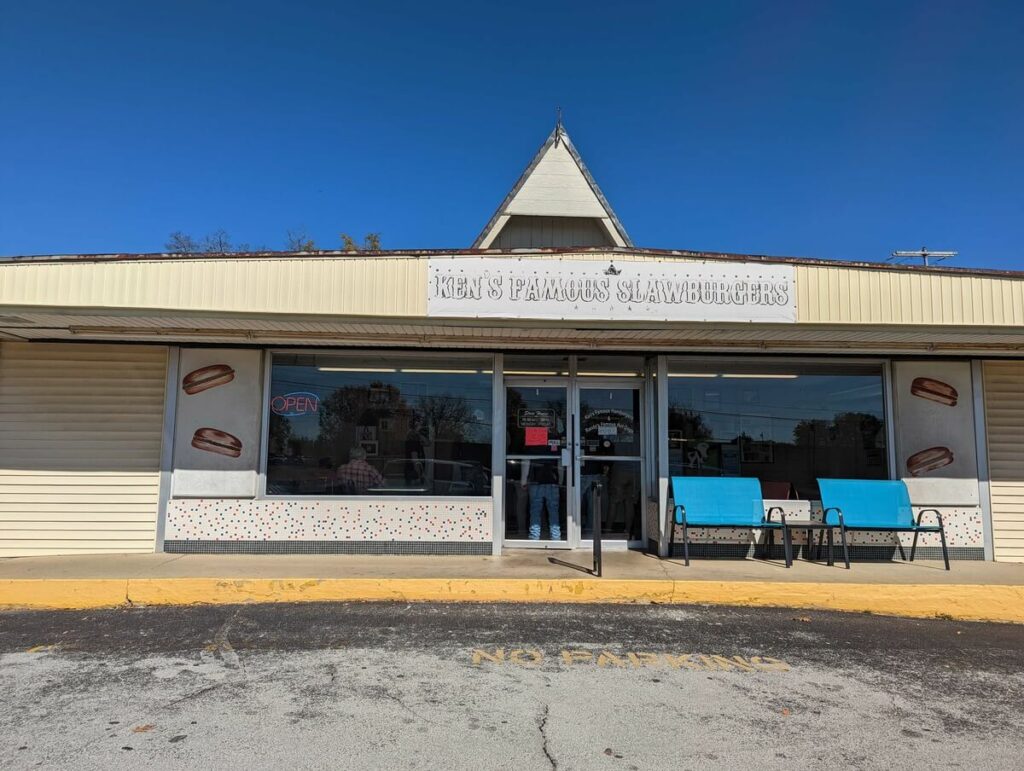 I decided to order The Lincoln Co Slawburger, Ken's Famous Slawdog, a side of steak fries, and, of course, a nice cold cup of sweet tea to wash it all down. This was my first experience eating a slawburger and slawdog, so you'll have to excuse me when I say "wow!" I didn't know what to expect when I unwrapped the flattened burger with bright yellow slaw oozing from the sides. What I found was nothing short of deliciousness. The flavors of the sweet and tangy slaw exploded in my mouth. Although I found the slawburger to be incredibly good, it was the slawdog that won with my taste buds.
If you've been in town for a while and have yet to visit Ken's Fast Food, I would highly recommend you give it a try. With fast service, friendly staff, a budget friendly menu, and delicious food, you have nothing to lose! GN