THE WEBB School, in its 152nd school year, recently paused to mark the 150th anniversary observance, a celebration that originally began in August of 2020. More than 350 alumni, parents, and friends attended the Webb 150 Celebration and Reunion Weekend after two COVID pandemic postponements.
A Community Celebration and Reception on campus, sponsored by the Bell Buckle and Shelbyville-Bedford County Chambers of Commerce began the weekend. During the event, State Rep. Pat Marsh presented Head of School Ken Cheeseman with a framed copy of a House and Senate Joint Resolution from the Tennessee General Assembly to honor and congratulate Webb on its 150th Anniversary. Also, a congratulatory letter from U.S. Sen. Marsha Blackburn was presented to Cheeseman by Stevie Giorno, her representative at the event.
Friday included a tailgate, homecoming football game, and alumni class parties. Saturday's events featured a social and awards program honoring the 2020 and 2021 Distinguished Alumni Society inductees and the John B. Hardin Service Awards recipients.Weekend guests were also invited to the Bell Buckle United Methodist Church for the Sunday service and lunch.
Welcoming guests to the Webb 150 Party Saturday night, Cheeseman said, "We are grateful and very excited to finally be hosting the Webb 150 Celebration and Reunion Weekend on campus to mark such an important milestone.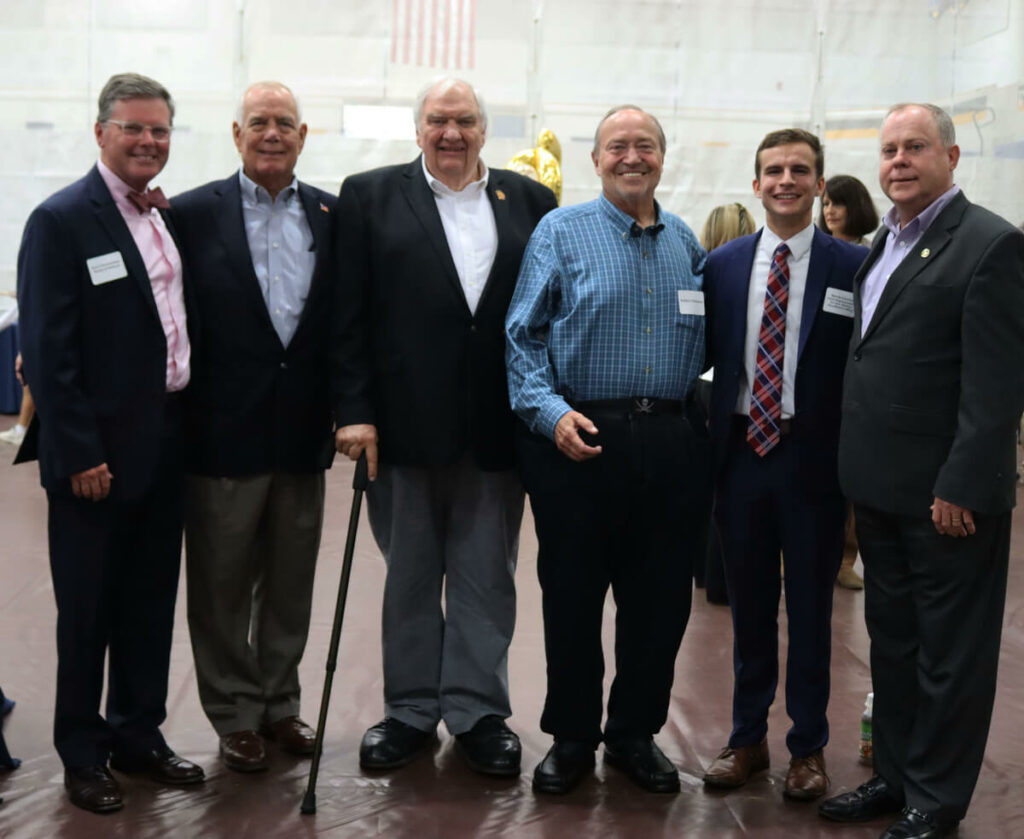 "It is a privilege to serve at Webb, and I am so impressed by you— alumni, parents, and friends—who have supported Webb," Cheeseman added. "That kind of commitment is special. As Webb begins its next 150 years, I am proud to share that the school is still focused on its traditions, while adapting to meet the needs of the 21st century. We are focusing on the three A's—academics, arts, and athletics—and educating the whole child. This weekend is a chance for us to reflect on this special moment… a link between Webb's past, present, and future."
Webb Board of Trustees Chair Vance Berry highlighted generous financial support to the school as part of two recent successful comprehensive campaigns and strong enrollment growth. "We knew we wanted to grow, and are delighted to see how well the three A's have resonated with our community. With more than 400 students this fall – 150 who are boarding students, Webb is in a strong position."
Commenting on the weekend, Jonathon Hawkins, associate director of alumni and development and 150th Committee chair, added, "It has been exciting to see the positive responses f rom so many alumni, parents, and friends, and to feel the energy associated with our 150th Celebration. I'm looking forwardtowhat'snextforWebb."-GN