DORIS SMITH is a retired teacher, volunteer, and advocate for children's education who learned that teaching and helping others is essential through her spirited Baha'i Faith. She is a 20-year Shelbyville and Vicinity Club Member. As part of the group's service to the community, they hold fundraisers to raise money to provide scholarships for deserving high school students.
As a five-year member of Statewide Organizing for Community Empowerment (SOCM), Smith made a significant contribution to the environment and the community at large. SOCM is a member-driven organization that empowers its members and the community to maintain a safe environment for everyone. Smith is no longer a member of the organization but still supports the group's efforts and contributes financially.
The Smith family also contributed to the historic Gilliland House, a monumental stone building built by renowned African American mason, James S. Gilliland, helping to maintain the property. From the Virgin Islands to the city of Shelbyville, Smith and her husband, Johnnie, dedicated their lives to supporting people who needed it most. The Smiths' contributions to the community made an impact on the community and on her children, Shirley, Gilbert, Cordia, and Tahirih. Shirley, the eldest of the children, said her parents have always helped those in need and welcomed people, who needed a place to stay, into their home. Doris said she is driven by compassion and education. She and Johnnie (now deceased) volunteered with Lucy Taylor helping Hispanics and Somalians prepare for the citizenship test and at the Juan-Pablo Play Group helping Hispanic preschool children learn English. Doris said, "It brought us immense joy seeing some of the young preschoolers that we worked with grow up and excel in school and life." 
The goal of the Juan-Pablo organization was to help Pre-K children, 2-5 years old, prepare for Kindergarten. The volunteers taught children basic English, shapes, colors, and the alphabet during the program.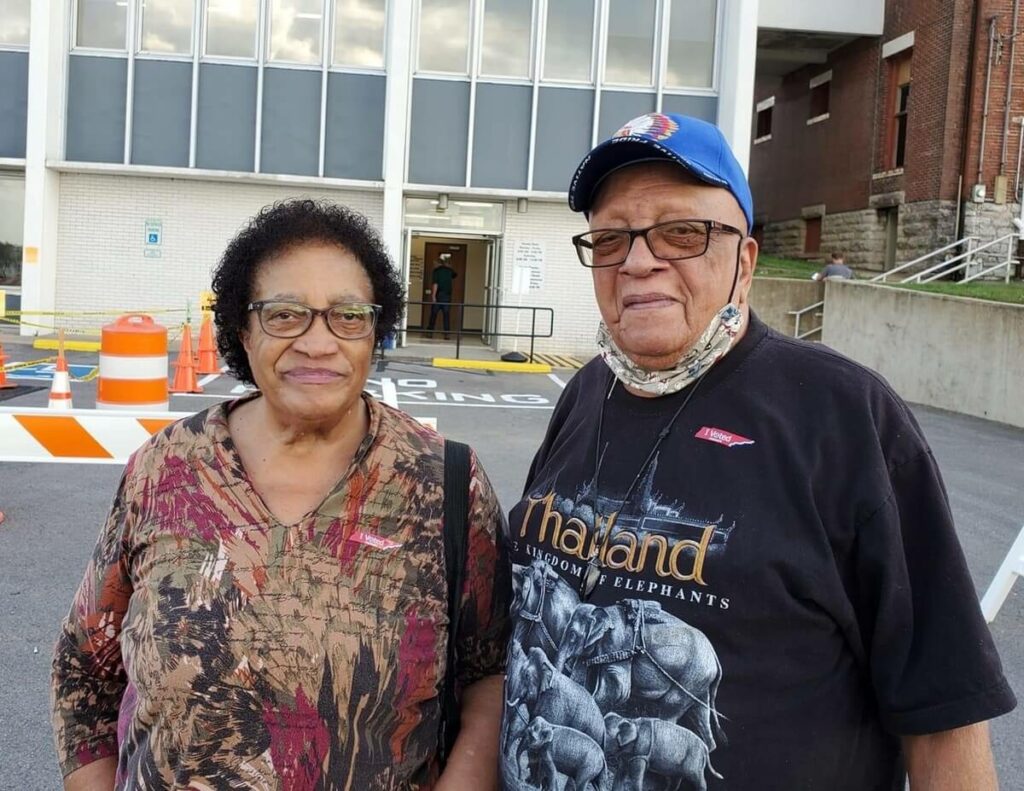 The late Johnnie Smith was a former Spanish teacher, which allowed him to help volunteers and connect with the students better by speaking Spanish to them. Guadelupe Gonzalez, Pablo's mother, founded the Juan- Pablo organization to honor her son's passion for education after his tragic passing at 20 years of age.
Gonzalez met the couple 15 years ago after Lucy Taylor invited the couple to a program in memory of Juan-Pablo. Gonzalez said she is grateful for the Smith family's dedication to the program, and one of her favorite things about Doris is that she is charismatic.
Gonzalez said, "The Smiths were like parents to all the children."
Gonzalez reports that 16 years after they completed the program many students went off to college, and others traveled back to their homes in Mexico.
The organization served an average of 120 children during the span of the organization. The Smiths retired from working with the Juan- Pablo organization after 12 years because of their advanced age. Still, their legacy continues to live on in the lives of every student who participated in the Juan-Pablo organization. -GN