ALL STUDENTS deserve equal academic success opportunities, but every student learns differently. Over 14,000 students in the state of Tennessee are given a second chance at academic success that they otherwise would not receive, thanks to schools like Bedford County Learning Academy (BCLA).
BCLA is a school that encourages students by providing a safe and loving learning environment with a family-like atmosphere and equips them with academic resources that will help them succeed. Shaq Thompson with Bedford County Sheriff 's Department is a school resource officer (SRO) at BCLA. His duties span far beyond ensuring the safety of students, teachers, and staff.
Thompson described BCLA as a "family atmosphere" and said, "Many people look down on BCLA, because they think that's where the bad kids go. So we wanted to make them feel important like the other kids at the other public schools."
Thompson and a few teachers decided to plan a special day for the students to remind them of their importance.
On May 21, Principal Julie Elliott, Shaq Thompson, Lindsay Davis, Heather Wilson, and Cort Huffman, among countless others, held BCLA's first field day for the students to enjoy.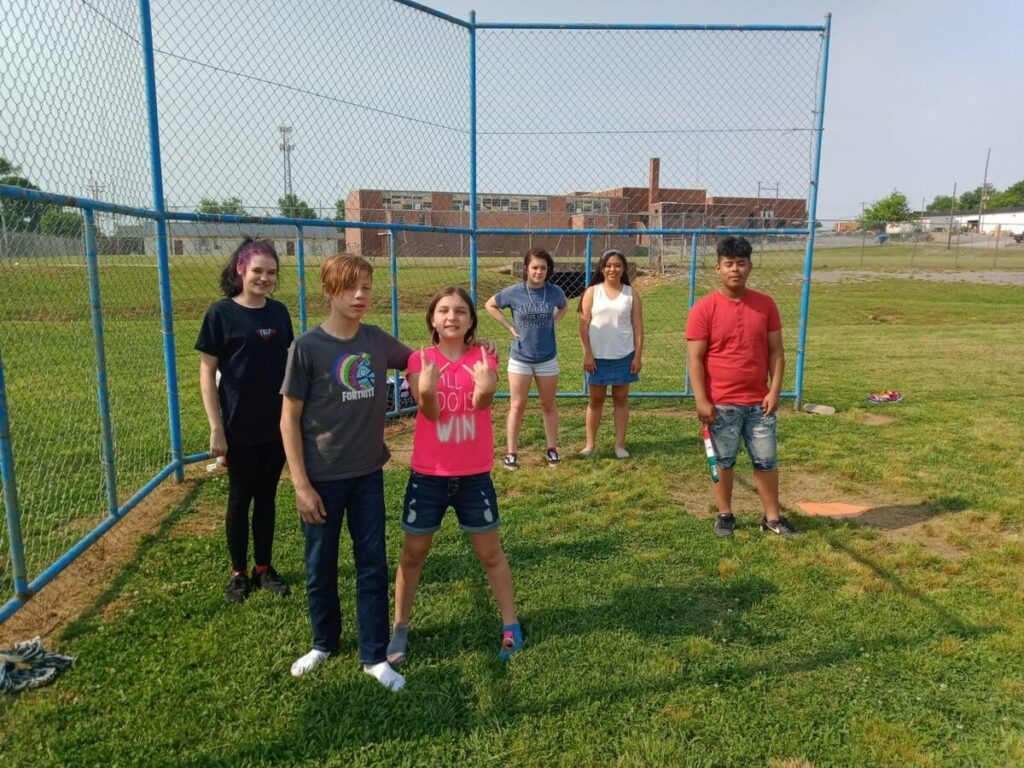 The students played kickball, wiffle ball, basketball, and tag, and they also enjoyed snacks and sandwiches. Thompson said, "Doing what we did is going to let kids know that they're loved, and there are people out there that care for them."
Lindsay Davis is a teacher's assistant. She said she and the other teacher's assistants do more than fill in for teachers who cannot make it to class. They encourage students by supporting them in any way they can. Davis said she and many other teachers are willing to do whatever they need to, to reach the children emotionally and academically.
Davis said, "Our kids deserve just as much as any other school; sometimes people don't see that. But we love our kids [just] like any other school [loves their's]."
Davis said the group wanted the field day to be something the students enjoyed and a way to know the teachers and staff loved them.
She said, "It was fun. It was very fun, and they loved it. And the kids can see that we love and care for them by our actions and how we interact with them."
BCLA, for many students, is a place to find encouragement and support outside of their homes. But the school would not be what it is today without the love and support of teachers and staff. "We love it there. We love our kids. All of our kids love us."
Davis said making the students feel heard is often the best thing teachers can do for them. "…Just sit and listen to them. They just want to be heard."
The teachers and staff strive to do everything they can to help the students feel important, often by listening to them and getting to know their stories.
Thompson said one thing he would like the community to remember is to "Keep God first and remember that these children are important." GN