DESPITE THE tremendous staffing shortage Bedford County Emergency Medical Services (EMS) faced this past year, the level 1 ambulance service is combating such issues by teaching training programs for all interested in EMS.
"Being excellent in EMS" means more than 911 response calls to the department. Though their primary job is 911 response, the department holds themselves to a higher standard of training and preparation for future emergency medical technicians (EMTs) and advanced emergency medical technicians (AEMTs).
Assistant Director Brett Young said they aim to provide the "highest level of care to the citizens of Bedford County."
In their quest to remain a well-rounded response team, the department sought opportunities to enhance their level of training for future EMTs.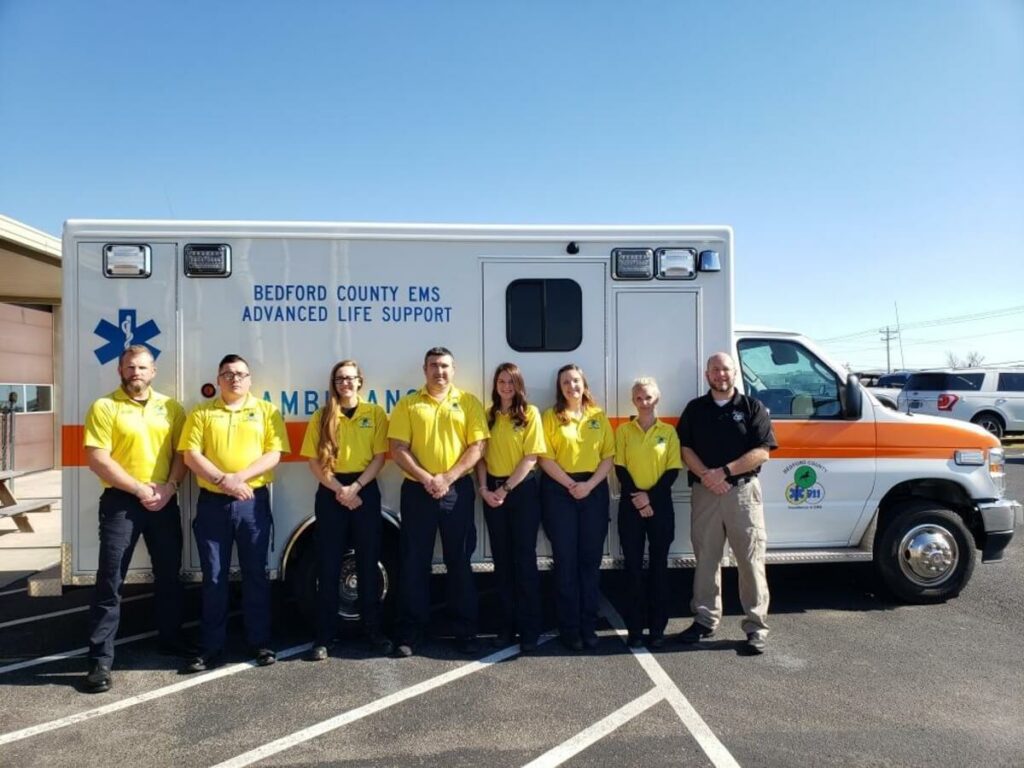 Training Captain Chris Cox reported that the EMS division recognized that the industry needed more applicants in Tennessee, and the community colleges needed help implementing EMS training. Department leadership did not take long to answer the industry's calling. They applied and were approved to teach EMT and AEMT programs.
The department taught its first EMT program in July of 2020. The class consisted of 10 students, mainly from Bedford County. Seven out of the 10 students could obtain state licensure as an EMT. They also taught and completed an advanced class in November of 2021, and they have hired at least five employees from one of the two classes. Cox said their programs benefit the state and Bedford County.
They plan to create a program catered to graduating high school seniors. Department leadership's goal is to provide high school seniors with some direction on what they want to do after graduating high school. Cox said the benefits of having training sessions are that they are more affordable than community college and easier to enroll.
Teaching has always been a top priority for this group of first responders. In 2013 they began the Bedford County Youth Academy. High school seniors at least 17 years old attended Emergency Responder Class, and at the end, they could take a test to become a licensed EMR. They have taught 121 high school seniors since 2013. Young reports 22 students worked in an EMS-related field. Their training courses help students interested in health care, even if it isn't EMS-related.
AEMT Jamie Lokey has been an employee for nine months.
"This is something that I always knew I wanted to do. I was just never able to do it," Lokey said.
Lokey said one night, he saw an ad on Facebook where they were recruiting students for their first basic class. He immediately registered for the beginner's class and later became an AEMT. "I believe Chris has given myself and the others in the class the ability to appropriately treat our patients and identify signs and symptoms that can make a difference for that individual." -GN