ARCHIVES AND historic records aren't only for people interested in genealogy and family history. Did you know that people who like to fish can use historic maps in archives to find the best fishing holes? Bedford County Archives stand ready to help anyone interested in more information about our county history. Carol Roberts, formerly with the Tennessee State Library and Archives, serves as the county archivist. Maybe you're studying pre-Civil War freed slaves in Bedford County. Emancipation records are in county meeting minutes. Maybe you're planning a class reunion and want some photos of your elementary school that was torn down; school photos are in the archives, too. Maybe your grandparent's farm used to be larger but you aren't sure in which direction. Archivists can point you in the right direction to access old deeds and property maps. Old cemeteries that have fallen into disrepair have made news lately when they were discovered only after construction disrupted the cemetery. Work is being done to identify and preserve cemeteries in Bedford County that may have been forgotten.
Do you know which county was established first: Bedford, Lincoln, or Moore? Bedford was. At one time, it went all the way to the Alabama border. In 1807 Bedford County was formed and two years later came Lincoln. The north portion of Moore County was formerly part of Bedford County and was transitioned to Moore in 1871.
A research and reading room is being set up for your comfort at the Records and Archives Department. Two state grants have assisted in specialized scanning and storage equipment designed to keep fragile historical documents stored safely for decades to come.
When you aren't sure where to start your research on something that happened in the past, start with the new and improved Records and Archives Department in Bedford County. They are located in the old courthouse on the square and have research hours available Tuesday through Thursday from 8 a.m. to 4 p.m. Appointments are recommended because the archivist can prepare in advance and save you time, as well as give you personalized attention. You may call or email to schedule your appointment. Their phone number is: (931)735-6916 Email: Archives@BedfordCountyTN.gov Archives are also available online in some cases. Some Bedford County residents may believe that all the records were lost in fires over the years. While some records have been destroyed due to those fires, a lot of documents have survived. Recently a variety of historic records and photographs have been posted to the archives section of the Bedford County website, www.BedfordCountyTN. gov/departments/archives.php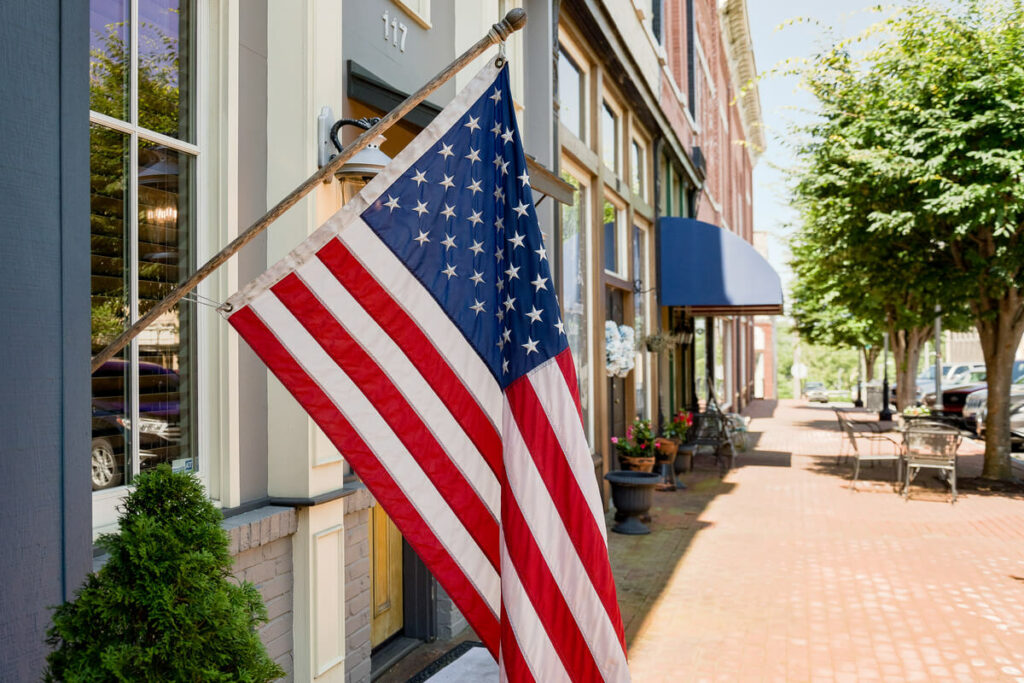 Even if archives aren't your cup of tea, many people travel to access original documents that are only available in historical records. Archival tourism helps to bring outside dollars into Bedford County and supports the local economy. What hidden treasures await you in historical documents?
Recreational Opportunities
It is the perfect time of year to get out and enjoy the many entertainments of Bedford County. There is an assortment of mini-festivals taking place around the courthouse to encourage you to get out and see your neighbors you may not have seen in over a year.
The City of Shelbyville and Bedford County are joining forces to hire a tourism specialist. This focus on tourism will help bring more outside dollars into our community to support our hardworking local businesses and organizations.
Uncle Nearest Distillery had its Grand Reopening on Juneteenth. The distillery is creating a destination location with a variety of activities, events, and entertainment, whether you drink whiskey or not. The destination will include the world's longest bar, non-alcoholic options, and a perspective of whiskey through the centuries. Currently, they have tastings and activities only available on weekends. See their website for more information: UncleNearest.com.
Ongoing Updates
Remember the courthouse renovations require temporary changes to meeting locations. Commission meetings will be held at the Shelbyville Central High School auditorium. Committee meetings are moving to Bedford County Business Complex on Dover Street. The meetings are all being live streamed from the "Bedford County, Tennessee" Facebook page.
Drawings and concepts renovations require for the new TCAT Shelbyville facility have been released.There is a great deal of enthusiasm for the many ways our community and economy will be positively impacted by this project.
We'll keep you updated on all the good news happening in our wonderful community. -GN