THERE IS strength in numbers. Ask any member of Wartrace's largest family, the Cataldo family, and they would confirm the saying as true. The family of 15 (13 children born to Don and Janet Cataldo) has seen their fair share of struggle and triumph over the years. However, a recent victory for their entire tribe was hosting another successful year of the local Dave- A-Palooza Music Festival.
The festival is named after David Cataldo, the brother who graciously lends his farm for the event each year. Although 2021 was the first official year that it donned the name Dave-A-Palooza, the Cataldo family (in conjunction with friends in the community) has been hosting the music festival since 2019. This year, the free two-day event was held July 8-9 in Wartrace, Tennessee. The festival's lineup mainly showcased local artists. However, a few more widely recognizable headliners such as Logan Halstead, Gabe Lee, John Salaway, and Mary Gauthier also took the stage. Regardless of notability, all the musicians who performed on the cabin's wooden stage had one thing in common: incredible talent and contagious enthusiasm.
A few of the Cataldo family members took center stage at the festival as many of the siblings are musically inclined or artistic in nature. The family's collective and passionate creativity sparked the idea for the festival in the first place. A family that size is accustomed to being together. Therefore, having a space to share their passions with one another and the greater community sounded like a win. The youngest of the family, and lucky number 13, Ezra Cataldo, shared, "Dave-A-Palooza is a safe place for people to be friends or make new friends, regardless of political views or backgrounds. It is a place to get to know and love your neighbor, see past differences, and look into the heart. The primary reason for the festival is to get together, have fun, and be a community."
The music wasn't so bad either!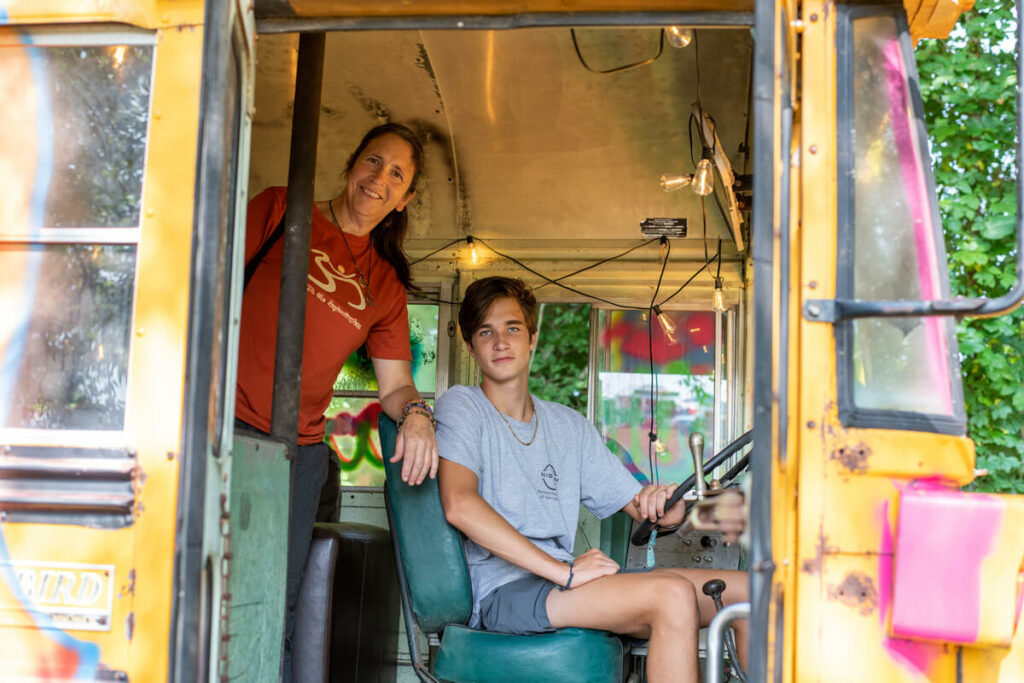 Ezra, who was also the main organizer of this year's event, confirmed that the festival had over 20 sponsors. He said, "98.7 AM 1580 WLIJ took us in and made us their own with their help [in] advertising and promoting the festival. Beginning August 13, they will also play each live performance on the radio, weekly. L&H Distributing was another big sponsor and a pleasure to work alongside. They went above and beyond to help our event be the best it could be. Other major sponsors that made Dave- A-Palooza possible were Potts Meats in Wartrace, Emmy's Place (formally Urban Plantation), and NuView Lawn Pros." The event was also lucky to have many different food and drink vendors, local artists, and merchandisers open for business.
In addition to formal sponsorships, the event would not exist without an entire community and family of people working together. All nine brothers and four sisters, as well as many childhood friends, played a role in planning or the execution of Dave- A-Palooza. Ezra shared, "Small towns are like that sometimes. Everyone is family. And it's always amazing to me when we all come together and do something as a team." GN