Drama teacher and founder Anthony Davis is quick to spread the credit around for the nearly three decades of success the Smokestack Theatre Group has had. From an incredibly supportive administration, especially Principal Ralston and Assistant Principal Williams to soundman Mark Gregory and alumni Angie Gamble who designs the posters free of charge, there is an endless stream of contributors who have made the theatre program what it is today. Faculty, parents, local businesses, students, and community members demonstrate their support of live theatre in ways both large and small.
In 27 years they have produced 54 shows including musicals, dramas, and comedies. Six times they have traveled to New York for a theatre tour and have performed at The Fly Building, Calsonic Arena, and at the Tennessee Thespian Conference at MTSU. In addition, for the last 11 years, they have had a summer theatre program for current students and alumni to perform together.
One of the things Mr. Davis is most proud of is when his students go on to pursue theatre after graduating high school. Alumni have graduated with theatre degrees from across the state and have gone on to continue acting and directing at locations including The Murfreesboro Little Theatre and the Center for the Arts. One alumni appeared in an episode of the television series Nashville and another found work with an improv comedy troupe.
Mr. Davis compares theatre to sports where each team has a specialized field on which to play, special lights, a coach or director, a playbook or script. Every role on the team is important and critical to achieving the team's goals. Teenager Anthony Davis experienced one of the most important gifts that theatre gives students: a place to belong. Theatre often calls to students who may not fit in on a sports team or in other extracurricular activities. Drama can provide a foundation of confidence through public speaking, stretching one's comfort zone, and participating in a very tangible way as a member of a team.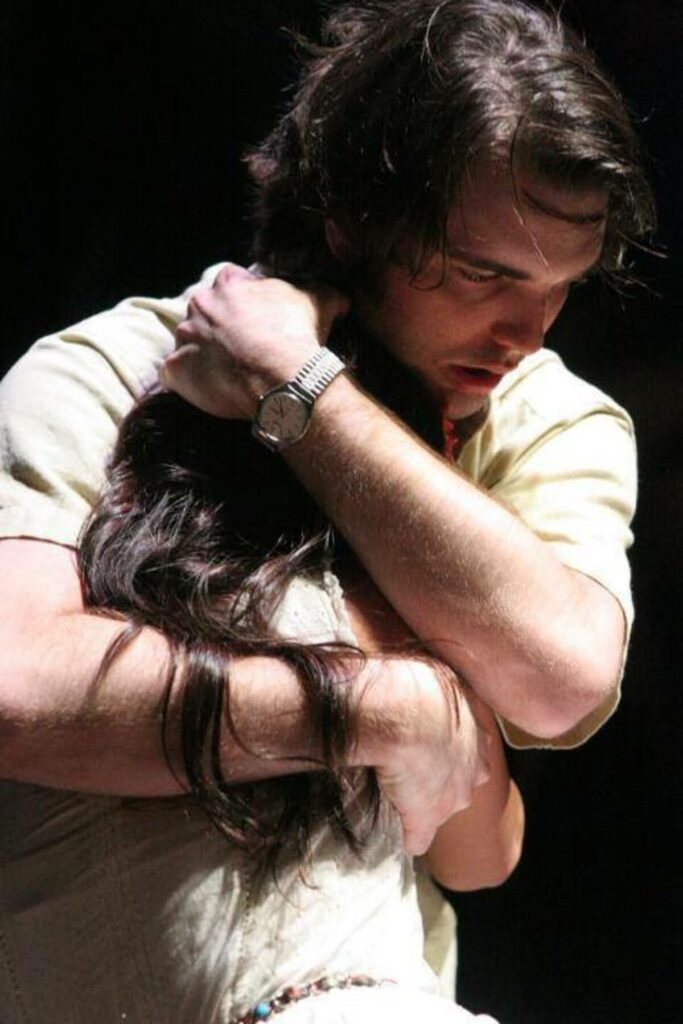 He has seen students start off with stage fright so bad they are literally shaking when they speak in public and four years later they perform leading roles with confidence and mastery. That is a skill they can use for the rest of their lives, no matter where their career or life takes them.
The theatre is an opportunity to expand on classroom lessons. History is better understood with a production like The Diary of Anne Frank or The Miracle Worker. Literature comes to life when performing something created by Shakespeare or Charles Dickens. The Smokestack Theatre Group is proof that the arts are essential to making students into well-rounded and productive members of society.
Experience their current production of She Kills Monsters! November 5 and 6 at 7 p.m. at Community High School in Unionville.Tickets are $5 at the door.
Follow them on Facebook at www.facebook.com/ smokestackatcommunityhigh. -GN