IN 1917, someone requested a snack "as big as the moon." A bakery in Chattanooga responded with the perfect combination of marshmallow, graham, and chocolate. They called it the MoonPie, and the response to it was out of this world. At 5 cents each, MoonPies were an affordable and filling snack that Tennesseans couldn't get enough of. The rest of the world wasn't far behind and fell in love too. By 1929, women factory workers were boxing up hundreds of MoonPies every day. 
Each year, on the third Saturday in June, Bell Buckle hosts a wacky event celebrating those perfectly constructed MoonPies and fizzing RC Colas, a tasty combination that the South has penned as the original fast food meal.
Ironically, the event celebrating sugary food choices will commence with runners of all ages racing through historic Bell Buckle neighborhoods, competing in either a 5K or 10-mile race. The 10-mile run is unique, as it is a certified course and has been known to bring in many folks from out of town as they seek friendly competition. After crossing the finish line, runners will be greeted with a full-blown Southern-style breakfast that Runner's magazine has called "some of the best food you will find at a race!" We're talking biscuits with fixings, fruit, and plenty of RC Colas and MoonPies! 
Then, after the last runner crosses the finish line, the real fun will begin as the Mid-State and Southern County Cloggers are scheduled to make their grand entrances across the quilt-painted streets. You'll know the celebration has officially started when you see clogs flying.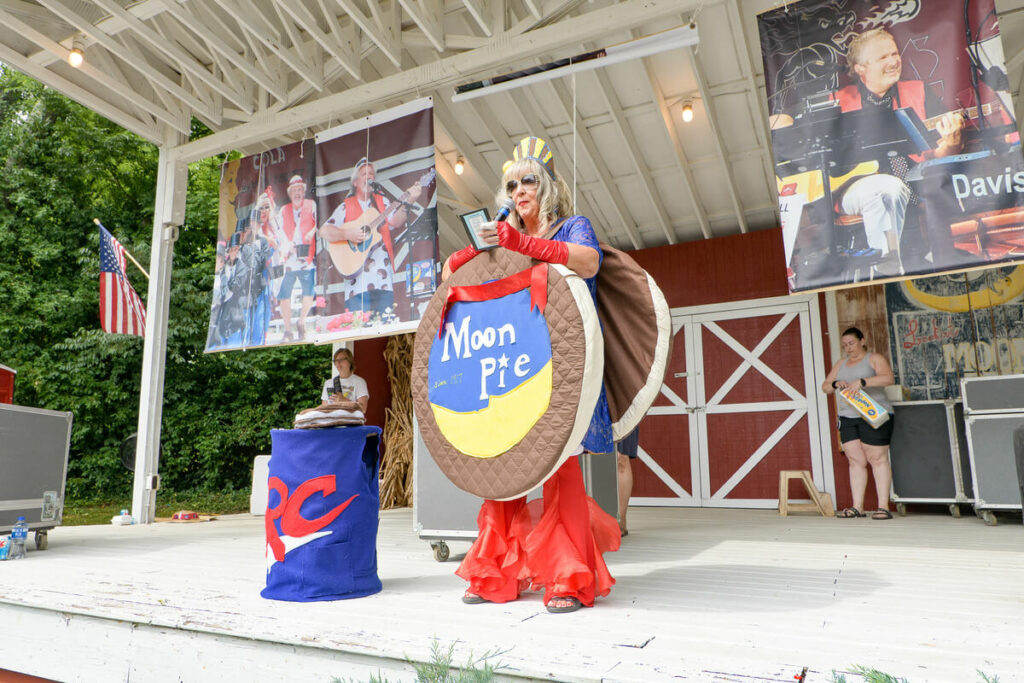 Bell Buckle is known to host some of the best craft fairs. So take the time to roam up and down rows of eclectic booths curated by local vendors. 
Don't go too far, though! The colorful parade will begin at 11:30 a.m. You don't want to miss the group of clowns dancing and skating through the streets!
After the parade and official crowning of the festival's King and Queen, the rest of the afternoon will be reserved for live music from Speakeasy Classic Rock Band, more shopping, and MoonPie games. There will be awards for the furthest traveled, youngest attendee present, and the oldest attendee present. The festival's grand finale, the World's Largest MoonPie, is always served up by the slice, with the flavor being the festival's anticipated surprise. Rumor has it that it might be mint! However, if you want to know for sure you'll have to go taste test for yourself on June 18, 2022, in downtown Bell Buckle. GN