SHELBYVILLE IS full of entrepreneurs, pioneers, trendsetters, athletes, engineers, politicians, and everything in between. In this city, one can't help but feel a sense of community with each encounter with a fellow community member. One of the many things that turned a small city into a flourishing community is the consistent efforts toward making the city a better place.
One individual in particular continues to make the community a better place in various ways. He is one of the most distinguished leaders in the community and a front-runner in the race against racial injustice in the state of Tennessee.
John Edward Brown, Sr., originally from Rutherford County, moved to Shelbyville in 1963. While pastoring at the Brandon View Church in Christiana, Pastor Brown served as president of the Shelbyville branch of the National Association for the Advancement of Colored People from 1960 until 1980. In the early 1970s, he was the third African American hired to work as a police officer in Shelbyville. Despite the racial tensions he faced at a time when African American officers were not allowed to arrest a Caucasian person, he paved the way for African Americans in the future to arrest anyone who broke the law.
Pastor Brown's efforts as a member of law enforcement later opened the door to life-changing opportunities for himself and others around him. In 1982, he was elected commissioner for the 8th District of Bedford County and part of the second group of African Americans who served the county.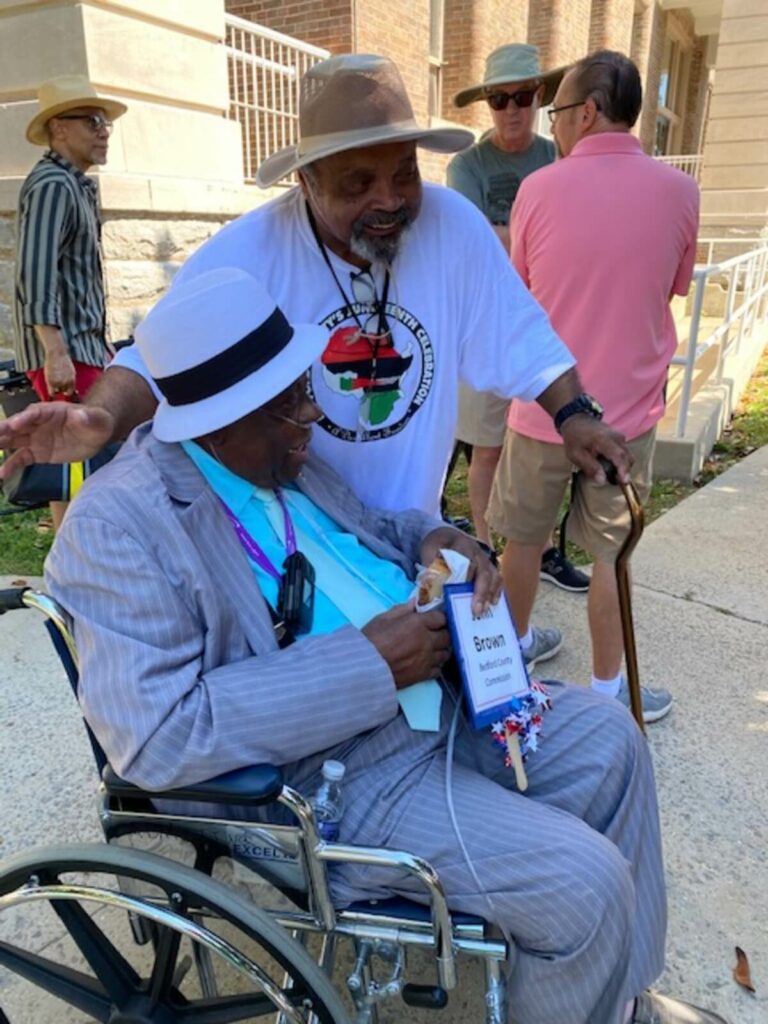 Pastor Brown's overwhelming support for the community does not lie solely within the pulpit or the police department. While working part-time as a city police officer, he also worked part-time at Eaton Corporation. In 1975, he was hired full-time as a janitor for Eaton Corporation. He was consistently promoted at Eaton, where he retired in 1990 as a quality control supervisor.
At 87 years old, he is the oldest commissioner and currently serves as Chairman Pro Tempore on the Bedford County Board of Commissioners and as a law enforcement commission committee member. Last year Commissioner Brown stepped down as pastor of Mount Olive in Fayetteville and decided not to run for re-election in 2022. Commissioner Brown's service as a county commissioner and public servant has spanned four decades. His last commission meeting will be on August 9.
As commissioner, he often said that to be successful in the role, it is important for public servants to work together to achieve a greater good and to leave the county better than he found it. Better for his grandchildren and their children.
To commemorate Commissioner Brown's 40 years of service, House Speaker Pro Tempore Pat Marsh requested a proclamation from House Speaker Cameron Sexton that will be presented to Commissioner Brown at the July 12 Bedford County Board of Commissioners meeting. Though his official proclamation is on July 12, it is never too late for community members to show their support to those who have dedicated their lives to serving and empowering this great community. GN