AS WE commemorate teachers and their dedication to educating our future leaders, we also recognize the teachers who are no longer formally teaching; their legacies continue to mold the community for the better. Retired teacher, advocate, and education enthusiast Marilyn Massengale has played a pivotal role in the lives of community members all over Middle Tennessee.
Massengale attended elementary school at the Bedford County Training School, an all-black school in Shelbyville.
After graduating Cum Laude from Tennessee State University in December 1956, she began teaching and coaching girls' basketball at the old Holloway High School in Murfreesboro until 1959. Her passion for education afforded her the ability to teach health, physical education, and biology.
She later began teaching at Bedford County Training School where her husband, Lendell Massengale, taught for nine years. He coached football, basketball, and track & field. He was a member of the teaching community in Shelbyville for 36 years.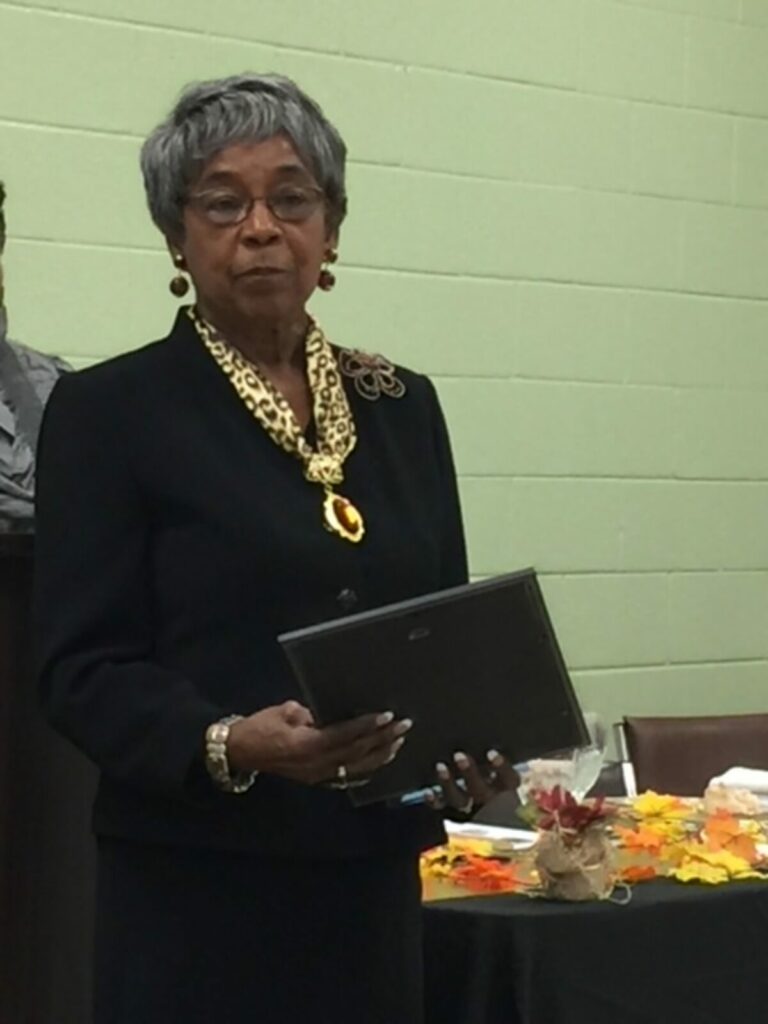 After integration, Marilyn taught at Thomas Elementary from 1965 to 1971. Before she retired, she spent her last 20 years teaching at Southside Elementary, a predominately white school. Her mother, Dillie L. Gipson, was a secretary, doctor's assistant, and the first black nurse to work in a white doctor's office in Shelbyville. Her mother's pioneering gave her the ambition to become a black educator in all-white schools, and Marilyn was not intimidated.
"I had a great experience! I had no problems teaching all children, no matter their race because they knew that I loved them and treated them just like my own."
During her many years as a teacher, she worked for more than 30 years for H&R Block, preparing taxes after school and on Saturdays.
Lendell and Marilyn had four children, Lendell Jr., Carvel, Louisa, and Susan. Marilyn taught all her children in elementary school because she wanted to ensure they achieved the things they needed to achieve. Marilyn's history in education spans from 1956 to 2008, and her passion for education drove her to newer heights. After retiring as an elementary school teacher in 1991, she started teaching at Motlow State Community College in Tullahoma, where she taught for 17 years, leaving a mark on the lives of hundreds of college students.
Marilyn has been an inspiration to many. She has been a speaker at numerous churches, United Methodist Church conferences, community organizations, schools, and World Day of Prayer. Marilyn currently works with the Rosenwald Organization and says they are in the community to "serve and help where needed."
Marilyn has been an active member of Scott United Methodist Church since she was 17. She said, "I can go anywhere from the kitchen to the pulpit."
Marilyn has received numerous honors in her lifetime. She received Citizen of the Year by Tullahoma Consistory, the Community Service Award from Shelbyville, and the Franklin Yates Lifetime Achievement Award by the Shelbyville Chamber of Commerce, among many others. In addition, she received the Tennessee Sports Hall of Fame Humanitarian Award.
Marilyn Massengale continues to be a pillar in the community, changing lives one day at a time through civil rights activism, educational advocacy, and ministry. GN