100 years ago, an angry white mob in Tulsa, Oklahoma, destroyed "Black Wall Street." It was a predominantly African American district in Tulsa. Black-owned businesses were successful and living the American dream… before the mob came. Now, a century later, a world-famous whiskey in Bedford County is acknowledging the tragedy. In 1921, businesses were torn down; livelihoods were changed forever. Now with the help of a venture fund, the opposite is happening. Lives are once again changing forever with the opportunity of generational wealth in spite of the 1921 tragedy.
Fawn Weaver, the entrepreneur turned founder and CEO of Uncle Nearest Whiskey, wants to build up minority-owned whiskey businesses in America. Fawn and the Uncle Nearest Venture
Fund will open the door to the whiskey industry for minority entrepreneurs. The Uncle Nearest Venture Fund is specifically meant to invest in rapidly growing, minority-founded and owned spirit brands. As of June 7, 2021, they have already donated $4 million to minority-owned brands.
Fawn had a video call with her staff and said, "I am looking for the brands that have the ability to be the next Uncle Nearest. What that means to me is: they are not building to flip; they're not building to sell. They're building to create generational wealth."
Tennessee whiskey has become world-famous. It all started with Uncle Nearest, the freed slave who taught the famous Jack Daniels how to make whiskey. According to the book "Jack Daniel's Legacy" by Ben A. Green, Uncle Nearest was known as "the best whiskey maker." The new funds and opportunities from the venture fund will allow the smooth Tennessee Whiskey to stay true to the legacy of the father of Tennessee whiskey himself, Uncle Nearest.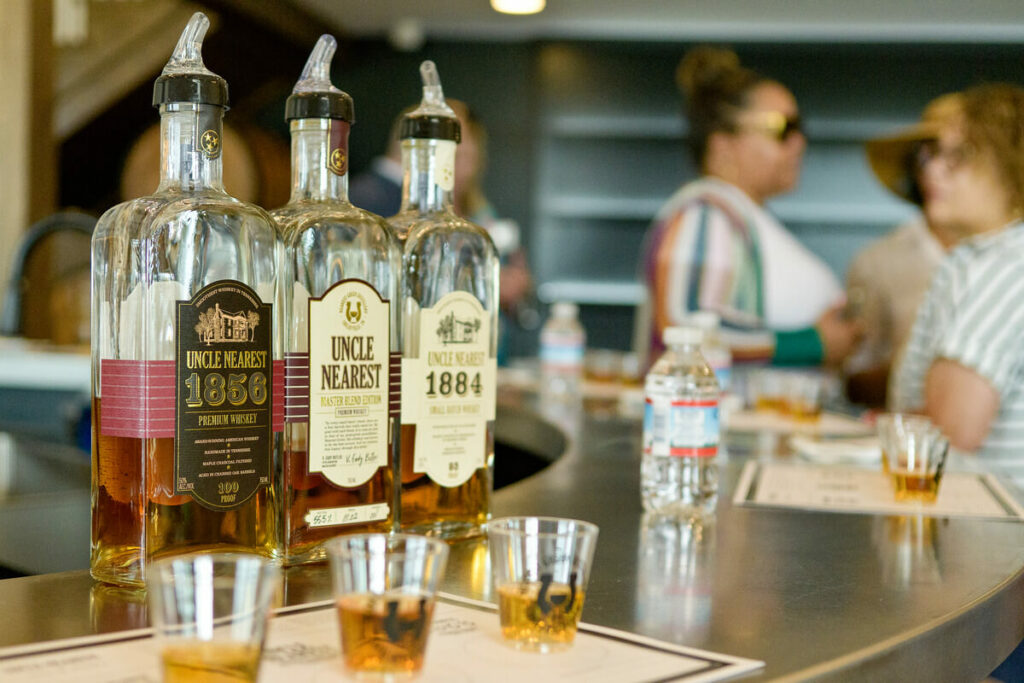 Along with building success for minority-owned whiskey businesses, Fawn's company also boosts the economy right here in Shelbyville. The distillery and headquarters calls Shelbyville home.
Their booming business brings millions of dollars to the local economy. Uncle Nearest is the fastest-growing American whiskey brand in U.S. history. In both 2019 and 2020, the company was the most-awarded bourbon in the world. Fawn and Uncle Nearest are also bringing in nationwide media attention, boosting Shelbyville's presence on the map. The company has been featured in Fox News, Forbes, Oprah Magazine, The New York Times, CBS, and Rolling Stone.
Last month, on June 19, Uncle Nearest reopened their Nearest Green Distillery after being closed to the public for more than a year because of the COVID-19 pandemic. In the post-pandemic world, it welcomed visitors for whiskey tasting and a walking tour of history.
"Every bit of our 270-acre, four-phase, $50 million build-out, is a master class in storytelling and history-making," the Uncle Nearest website read. "No matter where you turn on our property, we are either unveiling history-making moments of the past or history being made in the present." -GN