WARREN WELLS reports that the Tennessee Walking Horse National Celebration facility upgrades are set to begin before the 84th Annual Celebration event. Wells said the upgrades are "more of a capital investment" than they've had in many years.
They plan to replace three of their older barns with newer barns this year.
The family of David L. Howard, founder of Walking Horse Report, generously donated to the Celebration to build a new brick and iron entrance gate. The gate will be ready on July 15.
More facility upgrades included changing the Bermuda turf into sod, which will help the Celebration look more vibrant and inviting.
In addition, they replaced the fountain in the plaza area where fans enjoy taking pictures during the Celebration.
Further improvements were assisted by the state, which appropriated $150,000 to invest in new "footing" for the Calsonic Arena, where numerous events occur. They are looking to complete this project in December 2022.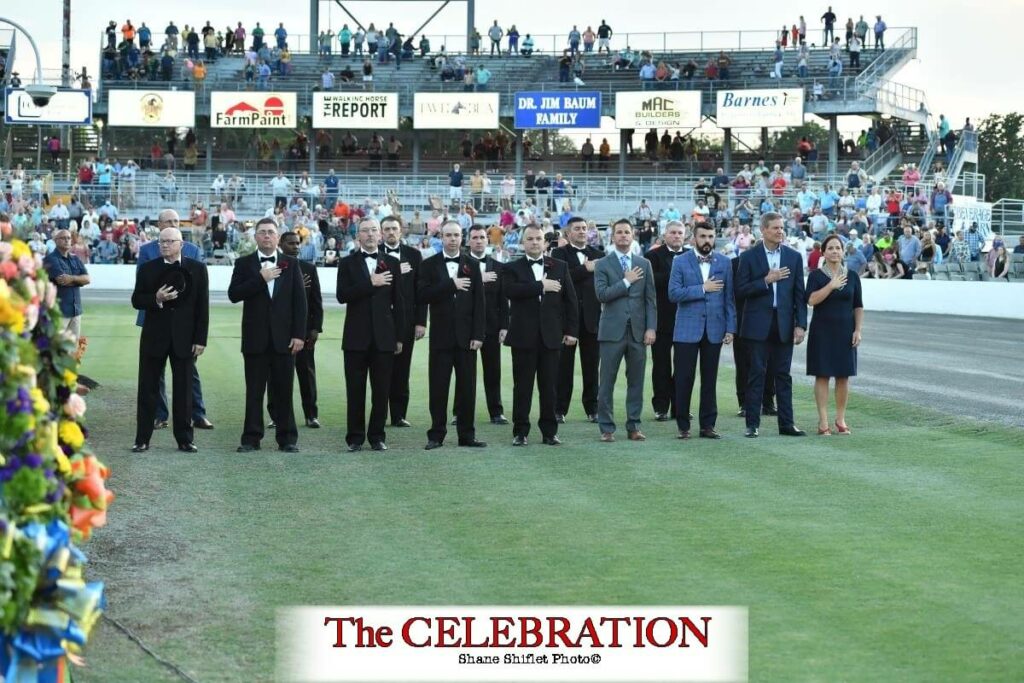 BALLOONS, PISTOLS, AND HORSES
On top of the excitement of facility enhancements and footing upgrades, one event in particular will set this year's Celebration apart from the rest.
The Celebration is excited to announce that the Cowboy Mounted Shooting Association (CMSA) will have their Eastern U.S. Championship at the Celebration grounds in September, for the first time. Wells said the team at the Celebration is very excited to host them and expects it to be a great asset to Shelbyville. The CMSA event is monumental and will help the Celebration open up to other equine events.
The shooting sports are very high-energy events that are sure to bring fans to their feet. With about 19,000 members, the CMSA is a family-oriented group. The director of marketing, David Royal, said he, his wife, and his son compete in shooting sports, and 50% of the group's members are related. They have a group of members in Iowa, of which 32 are related. The members are wranglers, and it is an equine sport for every age group, ranging from childhood to 79. Royal said, "This year, we've been averaging about 11 new members per week. When I say new, it's somebody new to the sport; never been in it before."
The association has experienced a considerable amount of growth for several years. The group travels throughout the United States to New Mexico, Colorado, Ohio, Las Vegas, Kansas, and Texas, among many other places. The CMSA holds over 545 events across the country. The CMSA World Championships will be held in Amarillo, Texas in October. Royal said they are looking forward to coming to Shelbyville because they love the small town feel along with the rich history that Shelbyville offers.
The association anticipates having an exciting season as they ramp up for a championship in the fall. Following their point shoot, they will head to Amarillo, Texas to compete in the world championships. Royal said, "We're excited to be there, and we're looking to be there many years in the future." The association is happy to be in Shelbyville and anxiously awaits the Celebration festivities. GN