HAVE YOU explored the fresh goodness that is available at the Bedford County Farmers' Market on Thursdays at 2:30? All of the items available are either grown or produced locally. Along with the abundance of fruits, vegetables, and baked goods, there is a wonderful feeling of community spirit. The freshness and quality of products available to you are second-to- none and John Teague, your local agricultural extension agent intends to keep it that way.
Some farmers'markets permit people to truck in food that was grown hundreds of miles away and resell it. The quality may be even lower than what is available at your local grocery store. You can rest assured that the Bedford County Farmers' Market only permits vendors who have grown or prepared the items locally.
The State of Tennessee has food safety guidelines for farmers' markets which John Teague and Whitney Danhof, your local family and consumer sciences extension agent, administer in Bedford County. In addition to making sure all vendors are only selling locally produced items, they also make sure items sold by weight are done on a verified scale. If items are not weighed, they can be sold by container or count. This ensures fairness and accuracy for you.
Canned goods must be produced in a licensed commercial kitchen. This means the kitchen is inspected regularly and proper canning guidelines are followed. This is particularly important for low- acid foods such as green beans. Jams and jellies, which are non- potentially hazardous products, are an exception to that provision and can be produced in a home kitchen, according to the State of Tennessee.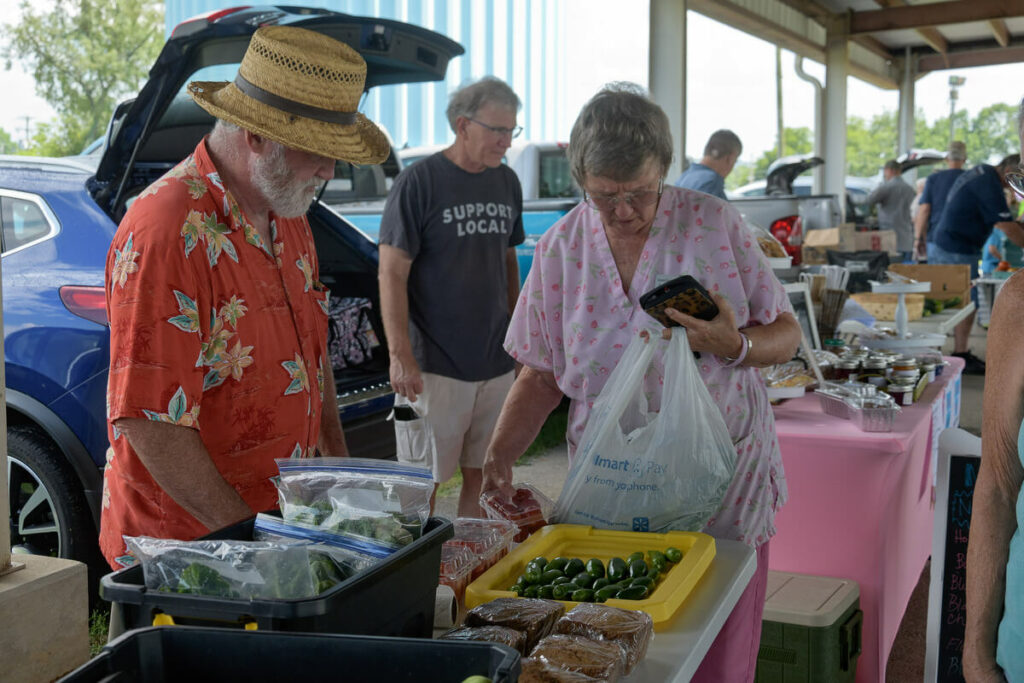 Farm fresh eggs must be stored in a new egg carton and kept below 41 degrees for your safety. In addition, some items aren't available at all, including raw milk or other unpasteurized dairy products.
What is available at the farmers' market every week will vary depending on what is in season and which growers and producers can be there. You never know what inspiration you might find for your next meal. Is there anything better than bringing home a colorful bounty of fresh fruits and vegetables along with delicious home-baked bread to create a meal that is a feast for your eyes and body?
Talking to the growers and producers can give you innovative ways to try an ingredient. Herbs, vegetables, and fruits can all be combined in surprising ways to delight your taste buds. Who better than the people who grow a specific variety of squash or apple to be able to tell you about its origin and best use in your kitchen?
Your local extension office website has additional recipe inspiration for you. You can find tips on storing your produce and a seasonal chart for Tennessee produce. Check out their page with their own cornucopia of information on how to use your loot from the farmers' market at https:// Bedford.tennessee.edu/bedford-county-farmers-market/
Don't arrive at the farmers' market empty-handed. Come with reusable grocery bags to carry your produce. A cooler on wheels is also helpful to go from vendor to vendor while keeping your purchases fresh. Many vendors only take cash so be prepared.
Early sales are not permitted and vendors often sell out early, so arrive as close to 2:30 as you can for the best selection. Find the Bedford County Farmers' Market Tuesdays at 2:30 below the blue water tower at the Celebration Pavilion in front of the Calsonic Arena. -GN