THE SHELBYVILLE-BEDFORD Partnership focuses on economic and community development for Shelbyville and Bedford County. The Partnership's efforts focus on retaining existing business and industry and recruiting new business and industry. Education, quality of life, and quality of place directly impact recruitment and retention efforts. In response, The Partnership's leaders created a sibling organization to address these areas in Shelbyville and Bedford County. The Partnership's sibling organization is the Shelbyville-Bedford Community Foundation. The Foundation's mission is to support initiatives to enrich the community through education, quality of life, and quality of place.
Education, by definition, is knowledge, skill, and development gained from study or training. Our community, Bedford County, is rich in this experience with the presence of the Bedford County school system, The Webb School, Tennessee College of Applied Technology, an increasing footprint of Middle Tennessee State University, and Motlow State Community College. The Foundation seeks avenues to support education, teachers, and students.
Quality of life is the standard of health, comfort, and happiness experienced by an individual or group. Quality of life includes employment, physical and mental health, education, recreation, leisure time activities, social belonging, safety, security, and freedom. An example of the quality of life in Bedford County is the number of recreational activities enjoyed by many along the Duck River.
Quality of place is the features of the physical environment that make a location a desirable, competitive, and economically vibrant place to live. Quality of place may include crime rates, entertainment, density, diversity, housing, and knowledge workers. For example, the existence of the Duck River in Shelbyville and Bedford County is a quality of place feature.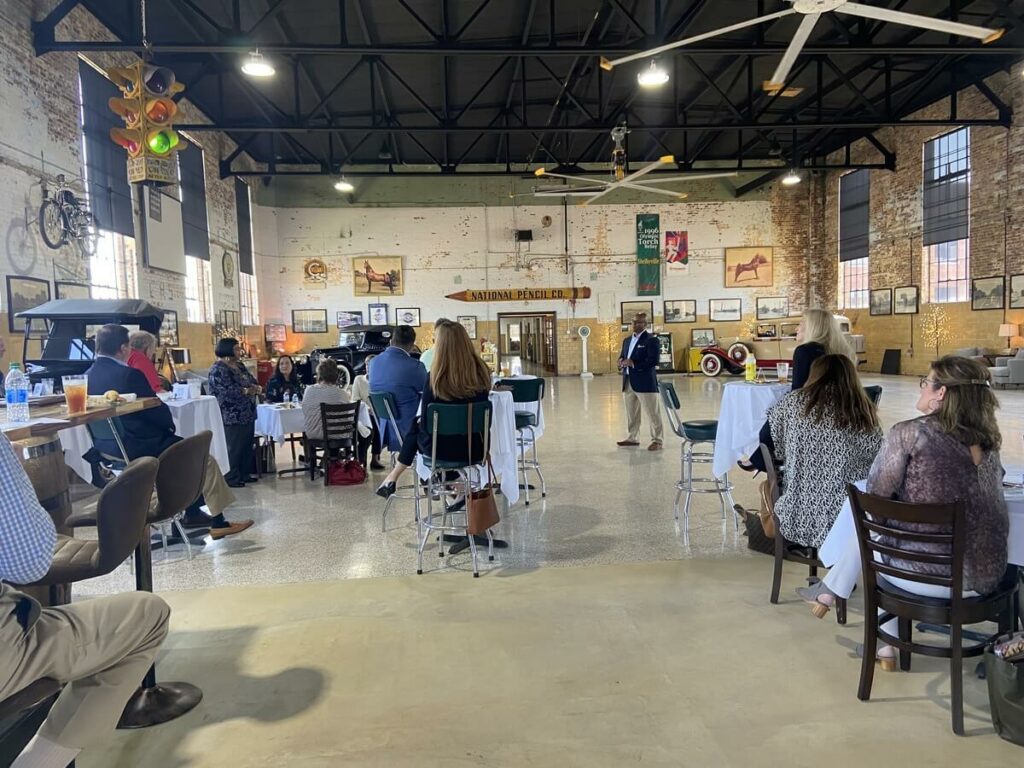 The Shelbyville-Bedford Foundation supports education by engaging in and funding innovative ideas, projects, and events that ignite learning and improve educational outcomes. For example, The Foundation provides teacher grants and coordinates employability skills workshops for high school students. The Foundation also supports Partners in Education, Work Ethic Distinction, and the 8th-grade career exploration fair.
In addition to education, The Foundation supports projects tied to the quality of life and quality of place. For example, The Foundation supports Project River Life, an initiative to assist first responders in purchasing additional equipment for emergencies on the Duck River. Project River Life plans a comprehensive, public rollout in the second quarter of 2022.
The Foundation has an advisory board led by Beth Davis, the director of external affairs from the Shelbyville-Bedford Partnership. The Foundation advisory board is tasked with submitting new ideas for initiatives and projects to support education, quality of life, and quality of place in Shelbyville and Bedford County. The Foundation advisory board members include: Tommy Anderton, Barry Cooper, Dr. Tammy Garrett, Joanne Gaunt, Julie Harris, Collin King, Warren Landers, Amy Martin, John Teague, Mark Thomas, Elisabeth Thompson, Warren Wells, Christy Womack, and Linda Yockey. The board met on March 3, 2022, at the King Old Central High School, to discuss future initiatives, projects, and fundraising. -GN