GET ON Facebook and scroll for a while, and you're likely to see a delicious post about the newest coffee, ice cream, and sweet shop in Shelbyville, JOS Fifteen Coffee. These instagram-worthy concoctions have been plaguing my feed for a while now, and on a particularly hot Saturday I decided it's time to give them a try.
After viewing every post and photo on their Facebook page I thought I had a good idea of what to order, but curiosity got the best of me once I entered. My goal? To order the ice cream and churros I had previously seen a photo of, paired with some type of iced coffee. Once I took in my surroundings I noticed a sign showcasing the new caramel macchiato iced coffee. Being my favorite hot coffee at the big coffee chains, I knew I had to try this out. I also noticed a woman drinking a beautifully pink-colored beverage which ended up being the hibiscus tea with mango boba. Of course I had to order myself one.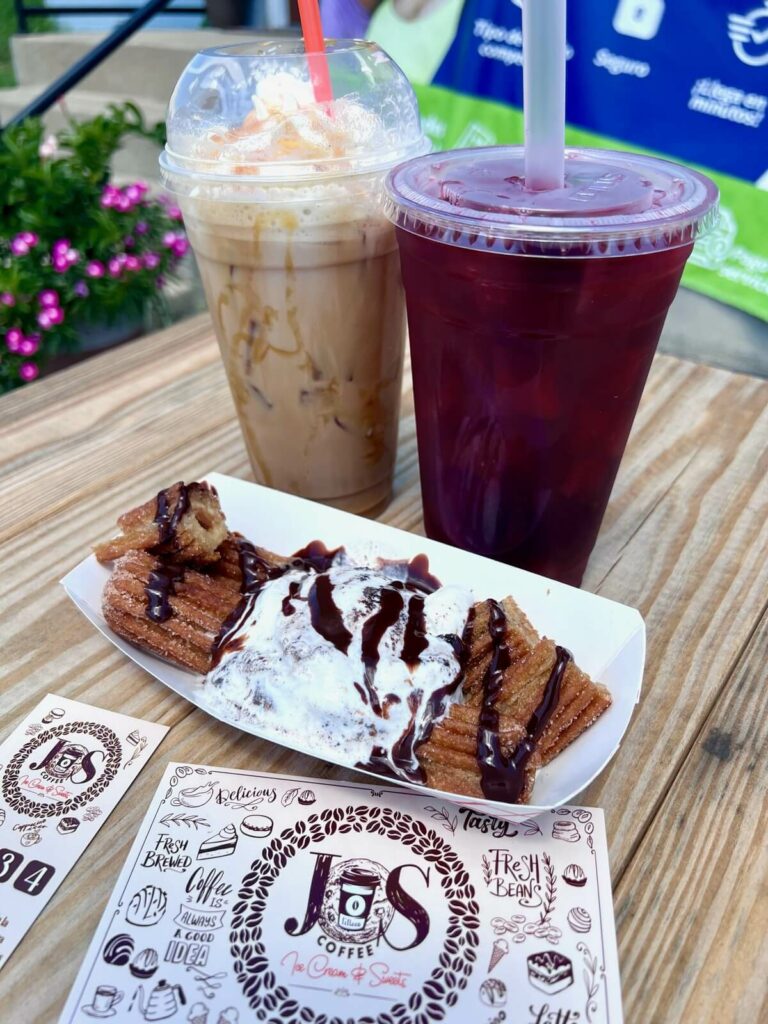 The churros were cut, the ice cream was scooped, and the espresso for my iced coffee was freshly brewed while I waited. I chose the cookies- and-cream ice cream to go with my churros, drizzled with a chocolate sauce. I've never eaten such a deliciously authentic churro before, and I fell in love with this combination. The iced coffee was strong and cold, with the signature sweet taste of the caramel. And my personal favorite was the hibiscus tea with mango popping boba pearls. The subtle flowery taste of this beautiful tea was so refreshing, and with each popping boba pearl was a burst of sweet tropical flavor.
Pastries, candy, the aroma of freshly brewed coffee, and an endless variety of treats are what awaits your visit. Whether you're grabbing something for yourself, or you need the perfect personal size desserts for dinner guests or a party, do not delay and go today! GN