WHEN MARY Beth Gunn and her friends used to hit the tennis courts on high school Friday nights, college championship matches may not have been on her radar, but a love of the game and her competitive spirit rallied to build the heart and future of a winning coach.
Gunn recalled her time on the Harris Middle and Shelbyville Central High School tennis teams. "I was fortunate to play under coach Doyle Hutton at Central. He was a great coach, and he taught me a lot about the game and helped me achieve my goal of becoming a college tennis player."
Gunn earned an athletic scholarship to play at the University of Tennessee at Martin, another outstanding stop on her journey to becoming a college coach.
"I was fortunate to play under coach Dennis Taylor, who had been there, at that point, for over 20 years. I learned so much from him. In my freshman and sophomore years, we won the Ohio Valley Conference (OVC) championship," Gunn said.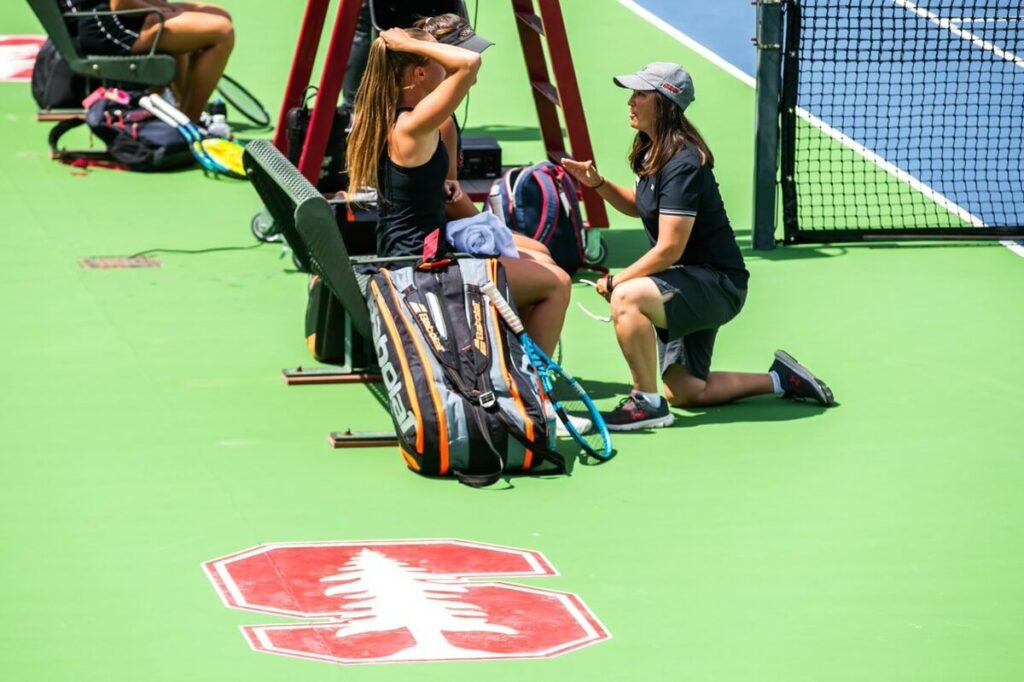 Gunn is now the head coach of the women's tennis team at Southeast Missouri State University (SEMO), where the community and the game have embraced her and welcomed her. Even there, coach Taylor continued to influence her career.
She said, "When I started my coaching career here, coach Taylor was still mentoring and helping me, giving advice. I was really blessed to have someone kind enough to help me out and do that for me."
In 2021, Gunn led her team to its first regular season OVC championship, where they were undefeated and finished runner-up in the OVC championship tournament. The team won the 2022 OVC tournament, securing a spot in the National Collegiate Athletic Association tournament, SEMO's first in its history.
"That was a great feeling to win at the conference tournament. That's something I've been trying to do for seven years. It takes time to build a program, and you need that consistency as a head coach. Being able to settle here helps build a program, get the right players in, and build culture as well," said Gunn.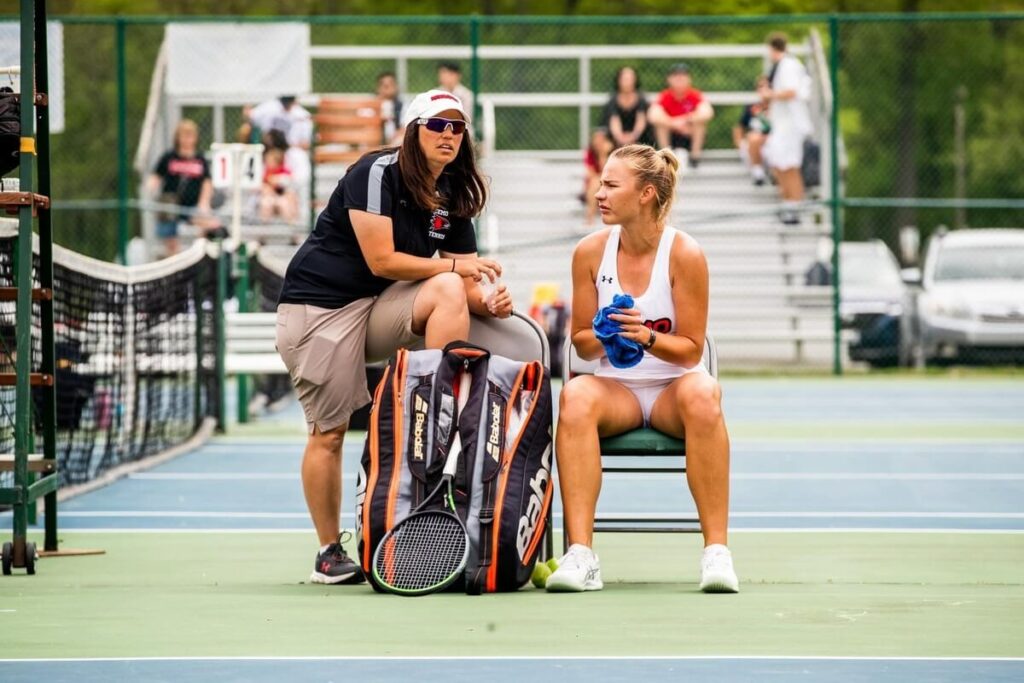 Coach Taylor taught her more than the sport of tennis; he taught her to give back to her community — something she's passing on to her players.
She said, "A lot of times when people watch TV, they're just seeing the competition. There's a lot more to college athletics than just athletics. We really do try to build character here and create productive citizens. It's really important that they develop their moral compass and contribute to society, so we do a lot of character-building and community service with our program. Student-athletes bring so much more to the table than just their athletic ability. We really do try to teach that there are more important things in life than athletics."
Gunn works to influence the lives of her players, pouring back out all she's been blessed to receive.
"I had a great childhood in Shelbyville. I'm thankful for the people that helped me along the way. It's so neat to look back and trace your path to see how many things had to go right and how many have influenced your life. My parents are a great influence in my life. My dad taught me the value of hard work at a young age, and that's one of the best lessons you can learn because that gets you through anything," Gunn said.
And clearly, It can get you to and through championship seasons and the game of life. GN