HUMAN TRAFFICKING has been an issue worldwide for a very long time. With the recent uprising of social media and trafficking awareness campaigns, it is easier to raise awareness of an issue that has plagued millions worldwide and help them seek safety. Still, it is necessary for the community to be aware of the prevalence of trafficking within society.
According to humantraffickinghotline.org, human trafficking is the recruitment, harboring, transportation, provision, or obtaining of a person for labor or sexual exploitation.
The Red Sand Project, launched in 2014, is an annual event designed to raise awareness of the human trafficking crisis. It is an interactive art exhibition designed to bring awareness and help to end human trafficking. They placed red sand on the sidewalk to educate people on potential vulnerabilities that may lead to human trafficking and exploitation. Also known as modern-day slavery, human trafficking remains a massive public health concern.
An estimated 40.3 million people live in slavery, whether in forced marriages, forced labor, or sexual exploitation.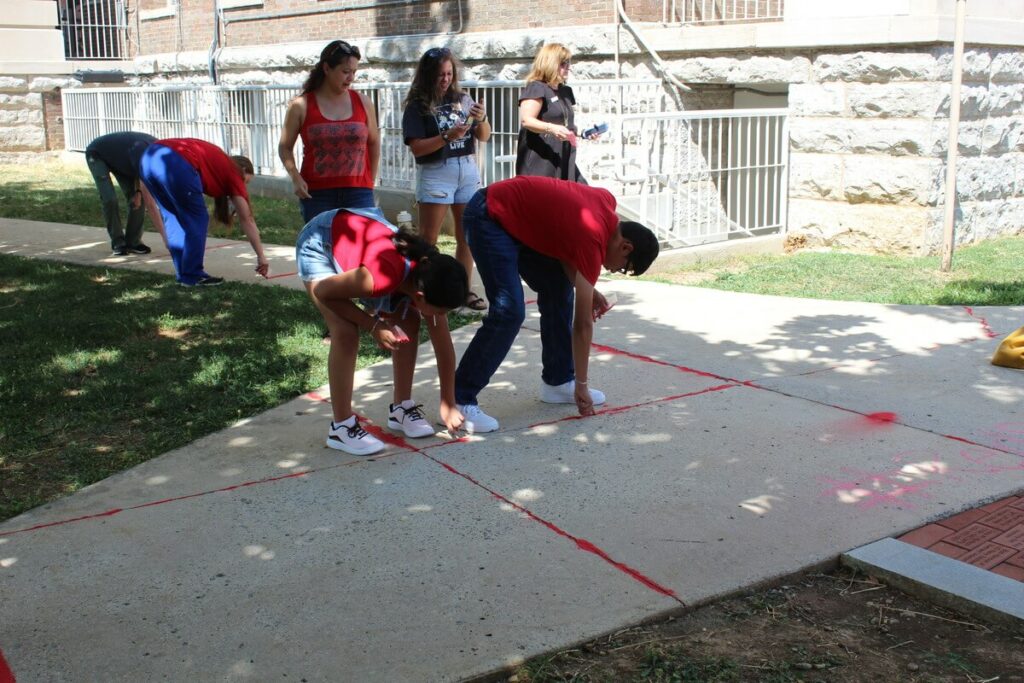 In 2020, the National Human Trafficking Hotline identified 10,583 trafficking incidents, with 165 cases reported in Tennessee.
According to a press release, in a proclamation from Bedford County, Mayor Chad Graham proclaimed July 24-30 as Human Trafficking Awareness Week in Bedford County. This is a huge step for the county as organizations across the state of Tennessee work tirelessly to bring about lasting change.
With growth and expansion being a recurring theme for Bedford County this past year, it is important to continue to educate the community about the issue of human trafficking, as education is an essential component of growth.
There are many ways in which the state of Tennessee has brought about awareness of human trafficking.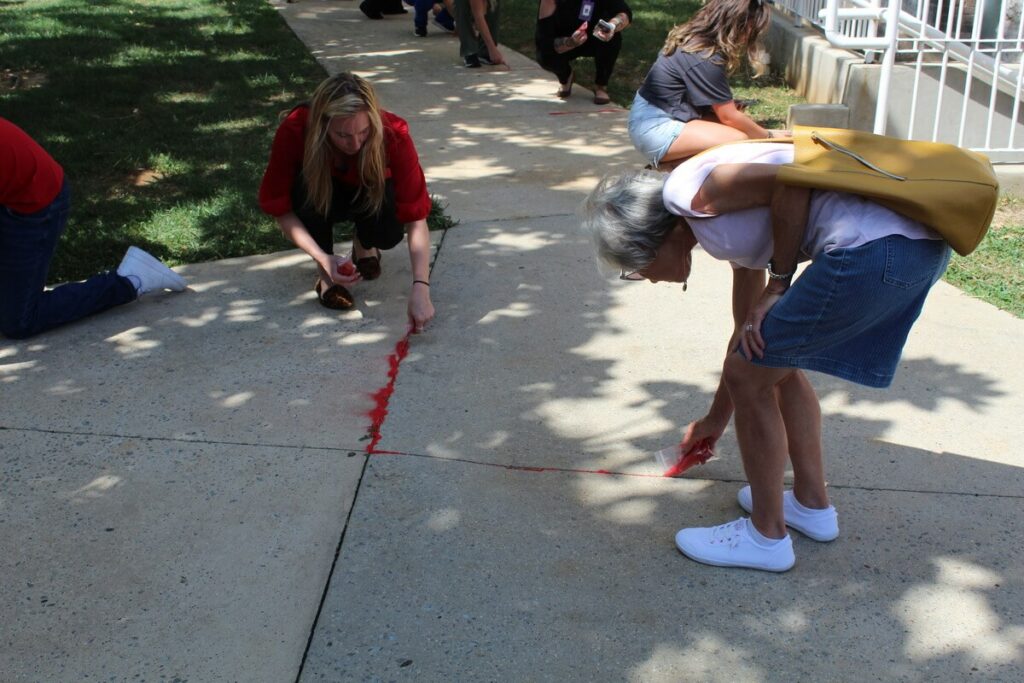 In observance of Human Trafficking Awareness Week, communities across the state created art installations by pouring natural, non-toxic red sand in sidewalk cracks, hosted educational events, and provided resources to community members.
The Tennessee Department of Health, including the Bedford County Health Department, promoted Red Sand Project initiatives across the state, including the historic Bedford County Courthouse. Desiree Mullis, founder and president of the Full Moon Healing Project, was the speaker.
The Full Moon Healing Project is a nonprofit that helps survivors of different kinds of trauma, including domestic abuse and human trafficking.
Unfortunately, some groups are more vulnerable to becoming victims of trafficking due to certain risk factors, including recent migration or relocation, substance use, mental health concerns, involvement with the child welfare system, or being a runaway or homeless youth. GN