STATE OF THE COUNTY
The good neighbor cooperative atmosphere between the City of Shelbyville and Bedford County was highlighted at a recent Shelbyville-Bedford County Chamber of Commerce "State of the County" event. According to Bedford County Mayor Chad Graham, the city/county partnership is the "secret sauce" of the improvements coming to the region. Working together benefits the entire community as is evidenced by the joint effort to expand TCAT-Shelbyville as well as combined efforts for tourism and economic development.
An area is only as strong as the people who live there. Making sure that Shelbyville and Bedford County have the "quality of place," as Mayor Graham calls it, ensures that people can have a great life close to home. This includes educational opportunities for themselves and their children, diverse career options, recreational events, and a community to take pride in. Public schools, downtown revitalization, and public safety are key areas where the city and county recognize the importance of a shared vision for the future.
Looking out for each other through community engagement and public safety initiatives are foundational to being good neighbors. As more technology and remote work are available, access to high-speed internet becomes critical for rural communities to attract investment. Consider the desire of many senior citizens to "age in place." There are new technologies that enable people to live more independently in their own homes with the support of a variety of internet-based devices. Mayor Graham has compared high-speed internet to the necessity of water; it is that important to the health and safety of an area and can no longer be considered a luxury.
Individuals who live and shop in Bedford County are encouraged to leave positive social media reviews for those businesses they support and frequent. If you have disappointing service at a location you are encouraged to reach out individually to the owner or manager to try to resolve your issue prior to leaving a negative review on social media. Reviews are relied on by many to decide where to shop or eat and they can make a huge difference on a small business's bottom line.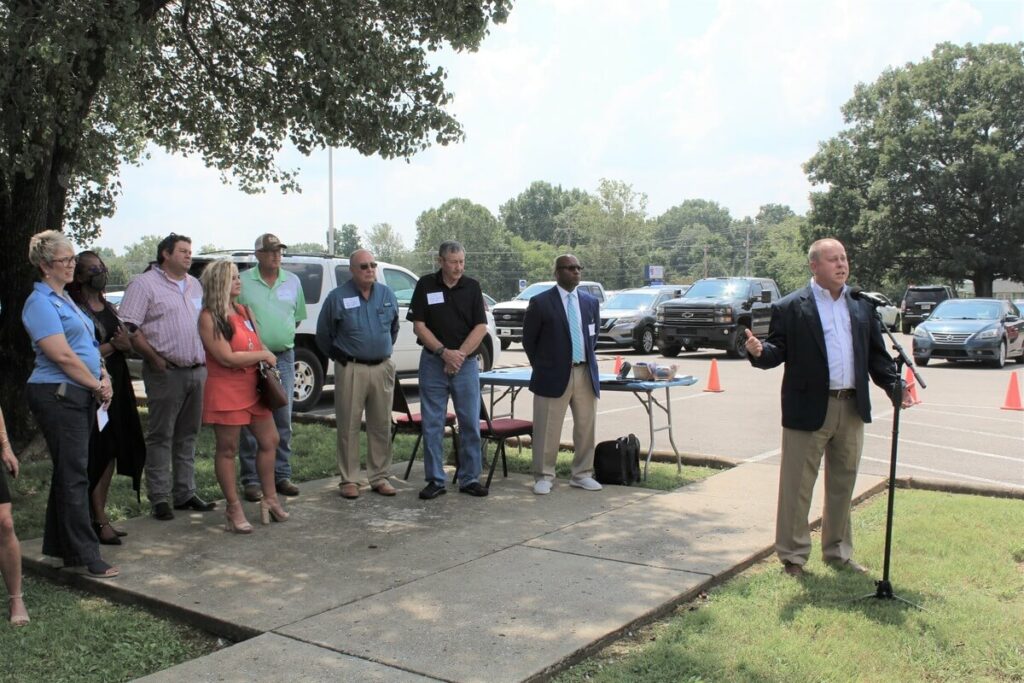 SHELBYVILLE-BEDFORD PARTNERSHIP
Groundbreaking for the new TCAT-S campus should happen in spring 2022, according to TCAT-S president Dr. Laura Monks at the recent Tea and Tenders event. The purpose of the event was to highlight the relationship between educational institutions and economic development.
The speed of technology changes combined with the number of careers an adult might experience over the course of their lifetime makes a facility like TCAT an asset to the area. As employers needs change, curriculum can be developed to respond to fill gaps in the workforce. The convenience of having a facility in Bedford County gives more opportunities to all who live in the area.
Potential employers see the joint efforts happening in Shelbyville and Bedford County and it encourages them to locate their facilities here. Experiencing the warmth, community, education, and diversity of Bedford County is a winning combination.
Dual enrollment programs enable high school students to get certifications and college credits while they are completing their high school diplomas. This provides financial savings for advanced education and assists them in entering the workplace quickly. Helping to keep those young people in the same community they came from supports the tax base and services available to the entire community. When young people feel compelled to move away to create success in their careers, it is called "brain drain." Having a diverse population in Bedford County benefits everyone and keeps the community feeling vital and alive.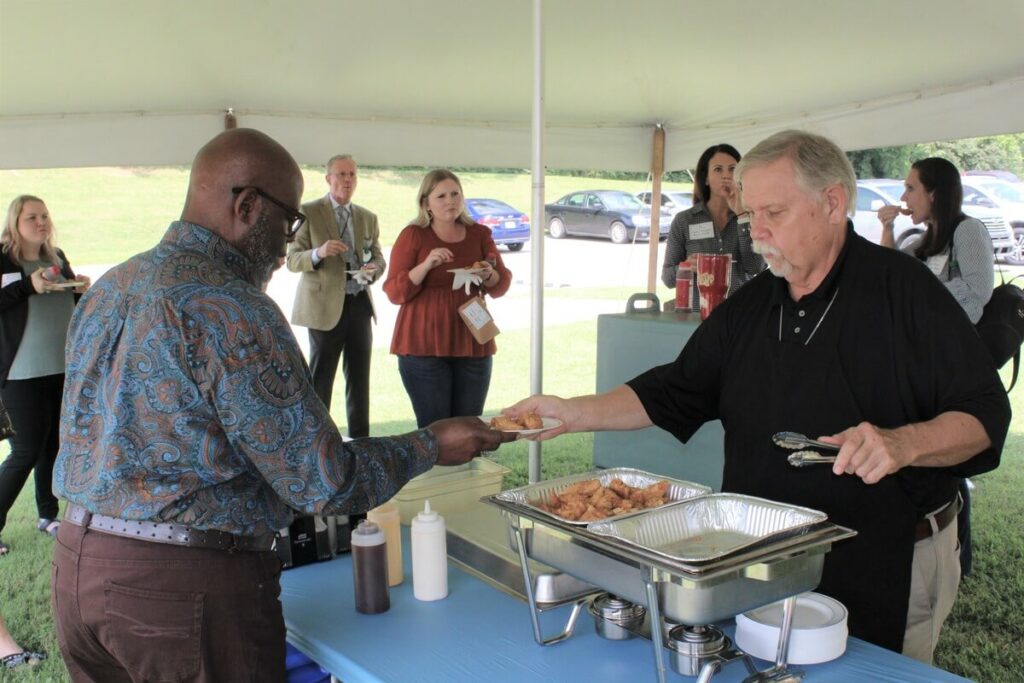 RECOGNIZING NEIGHBORS
Connie Cook, the Geographic Information System Manager in the Assessor of Property Office, was recently honored for her service as she retires. She is wished a wonderful retirement and her years of service are greatly appreciated.
Two new veteran pavers were placed by Mike Ruess, the Bedford County Veteran Service Officer. The Veteran's Plaza is located on the south side of the courthouse and is centered around a statue created by Bell Buckle artist, Russell Faxon. If you wish to honor a veteran, please contact the Veterans Service Office at (931) 685-4838 for more information.
Adam Thomas was sworn in as a new County Commissioner for District 6. He was appointed to fill the vacancy left by Chasity Gunn who resigned due to moving out of the district. He works in the custom home business, is married with four children and he has lived in Bedford County for over six years.
The State of Tennessee Driver's License Testing Center has reopened in a new location at the Bedford County Business Complex at 200 Dover Street.
The "State of Bedford County" continues to strengthen as the shared vision is developed and comes to fruition. -GN