LOCATED IN the beautiful North Main Marketplace shopping center is the sweetest spot in Shelbyville filled with sugar, spice, and everything nice. Mouth of The South Bakery is the brainchild of master baker Morgan Barger and your dentist's best friend. Her desserts are the best in town, and I love to pop in from time to time to grab some goodies. Today I grabbed her newest creation chewy brown sugar cookies, along with a slice of chess pie because more is always better. The cookies had a crisp edge, chewymoist center, and were sprinkled with sugar all over. They had a deeply-rich flavor that paired perfectly with the fall weather. Of course the chess pie was equally amazing with a gooey, buttery center and crispy top with a flakey crust to hold it all together.
This master baker doesn't just sell amazing pastries or create custom orders. If you're lucky, you may be able to take a master class and learn from the professional herself. I had the opportunity to take a cake decorating class with Morgan and brought my mom along as her birthday gift. Not only did we take home a beautifully decorated cake, we also left with knowledge of cake decorating that has been extremely helpful each time I have baked my own cakes.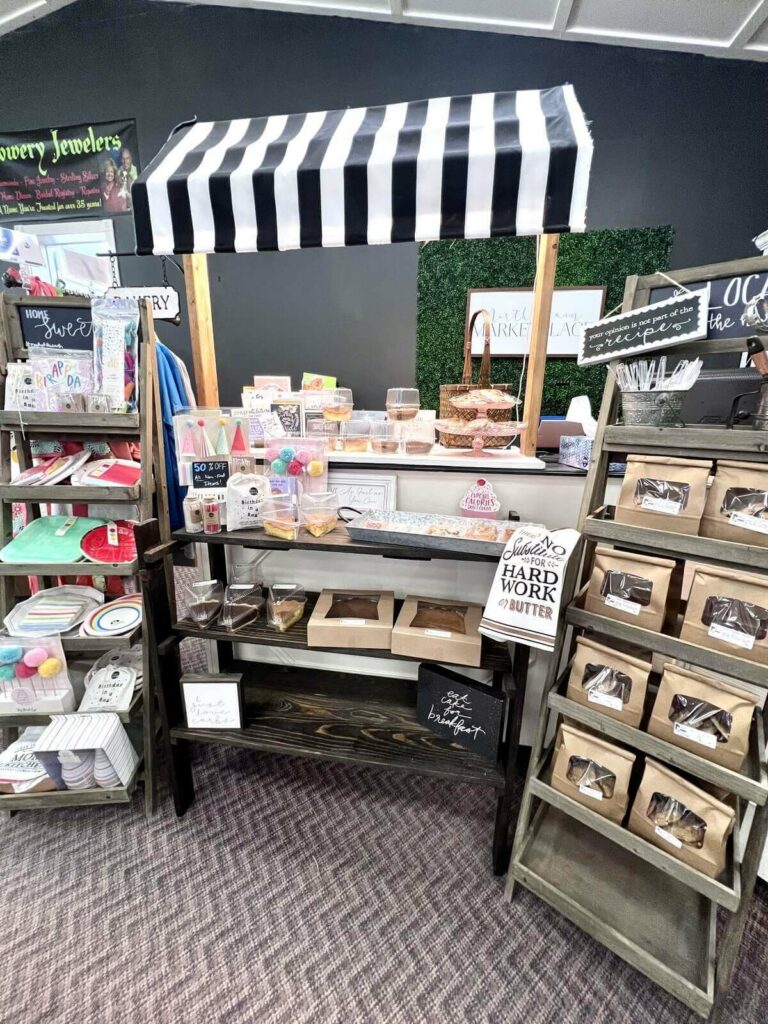 Give her a call for your next big event or simply pop into North Main Marketplace for your own taste of Mouth of The South. You'll never be disappointed. And remember: A balanced diet is a cookie in each hand. A few more calories won't hurt, and if you're feeling downie, eat a brownie!
Be sure to follow Mouth of The South Bakery on social media to see all of her mouthwatering posts and to stay up-to-date with new items and events. GN