SHELBYVILLE'S DOWNTOWN Wine Walk has become a fan-favorite event in Bedford County during the winter holiday season. At the event, attendees can sample and taste wines from local wineries and beyond, ride in a horse-drawn carriage, or simply enjoy the magical atmosphere at the downtown square at Christmastime. To fill their glasses, attendees must stroll the candle-lit streets, popping in and out of businesses and shops. Businesses participating in the walk provide different wines for attendees to taste. As you can imagine, Christmas cheer fills the streets! This year's walk is the 12th event. It will be on December 9 from 4 to 8 p.m.
The Wine Walk was born in 2011 after Linda Brown, owner of Heritage Jewelers, noticed Franklin's Main Street wine tasting event. It was then that she thought the idea could work here in Shelbyville. Brown shared, "I was hoping to create an event for our square that would bring people inside our businesses as well as provide a way for us to give back to the community that so graciously supports us. When I presented the idea to our Square Merchants group, I received unanimous support."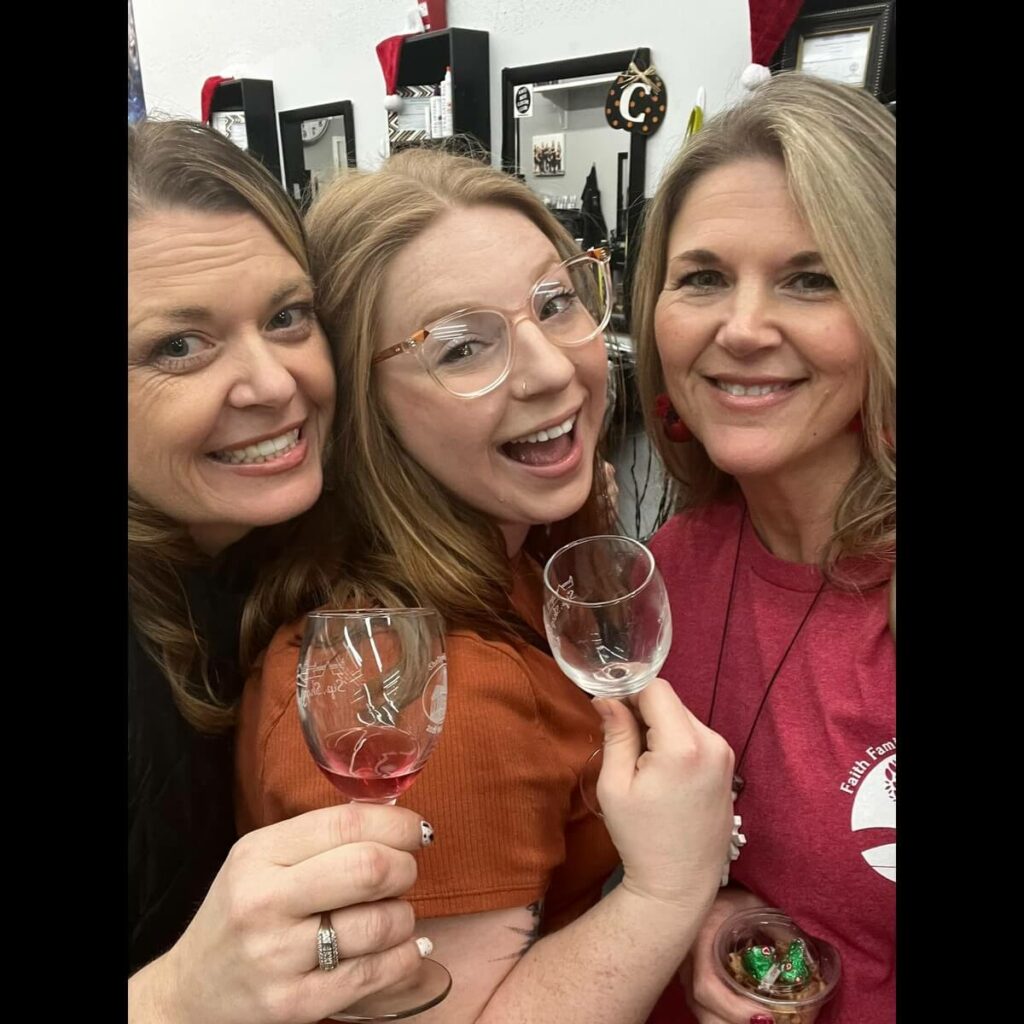 Thus, the Square Merchants group rallied and officially became the host of the event starting in 2011. For the first three years, the group asked attendees to bring an unwrapped toy as admission to the Wine Walk. The toys were later donated to The Center for Family Development and distributed to children atChristmas. During the 2014 Wine Walk, the merchants group introduced their commemorative engraved wine glasses. The glasses would act as a souvenir and further the impact that the group could make on the community. That first year with the wine glasses, they were able to write The Center for Family Development a check for $1,255 from donations! Then, beginning in 2015, the Wine Walk began donating all of its proceeds to the Shelbyville-Bedford County Public Library. Over the last several years, the group has donated over $14,000 to the Library.
Brown shared, "What I love most is to hear at least a few attendees each year come into my store and say, 'I have never been in this store or even been on the square before, but now I will be coming back to shop! I am amazed at your selection.' When I hear that, I know I achieved my original purpose – to get people inside our businesses on the square. I honestly believe that if people know what a treasure our square is and what a great selection of merchandise our square businesses offer, they would come shop with us year-round" GN