THE QUAINT town of Wartrace has recently added to its charm with the addition of the Big Creek Winery Tasting Room. The local business recently celebrated its arrival with a grand reopening. Sponsored by the Wartrace Chamber of Commerce, the event welcomed locals to venture out and see what the winery had to offer.
According to Big Creek Tasting Room's owner, Candy Pomeroy, the event had plenty for customers to enjoy.
"We kicked things off with a ribbon cutting," she said. "Customers were able to come and venture around. We set up a charcuterie board and treats from neighboring local businesses. There was also wine available for tasting, of course. We also were able to have local music provided. We love having events like these that get the whole community out and about."
Pomeroy said the business relocated in November from Christiana.
"We were in Christiana for almost five years, then we relocated to Wartrace, and we opened in Wartrace on November 10. We found out that the building we were leasing would be sold. So the day I discovered that we would be losing the building, a friend and long-time customer happened to be in Wartrace, and in talking with some of the locals, they found this building. It seemed like it would be a good fit. And it turned out it was a perfect fit. So the day I discovered that we would have to relocate, we found a building, so it worked out well."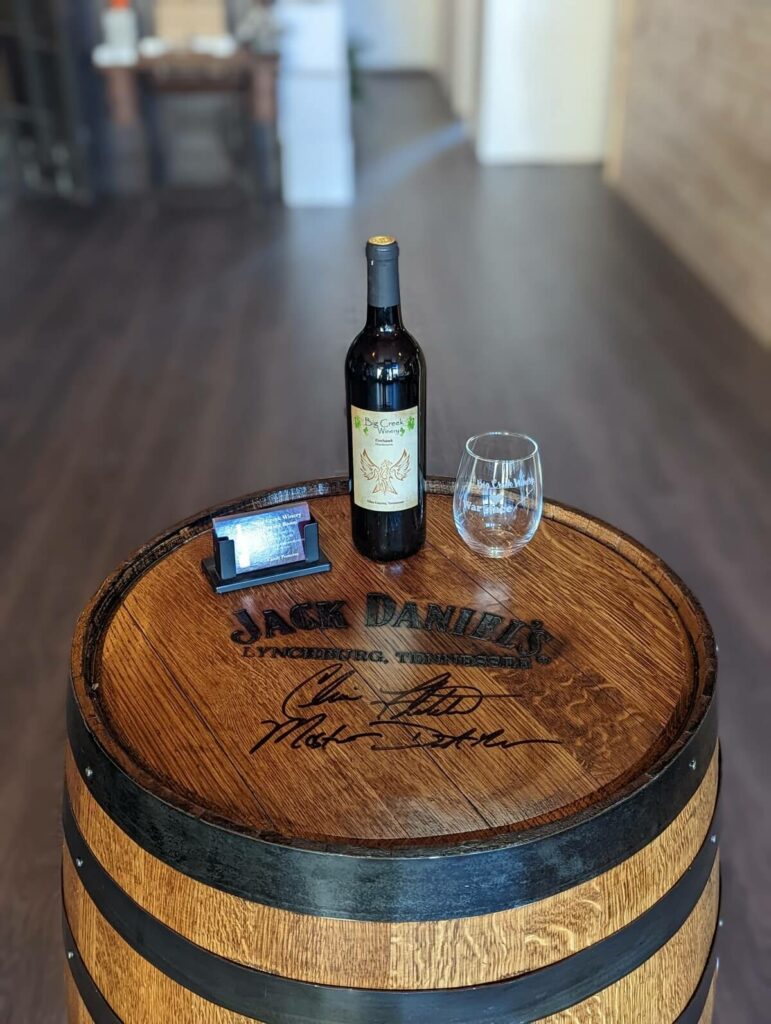 She added that locals and the small business community had offered a wealth of support during this change.
"The community and the town have been welcoming and so very supportive. It's been amazing, humbling, and heart warming. The support from neighboring local businesses is amazing. Everybody supports each other. We help build each other up. We enjoy having special events that include all of the family."
Venturing into the wine business has been a long-time dream for Pomeroy. Blessed to have connected with Billy Brymer and Big Creek Winery, located in Pulaski, Pomeroy said she is excited to bring the unique winery to Wartrace.
"Our wine is made in Pulaski. Billy has been open and making wine for over six years," she explained. "And then the Tasting Room has been open for five years. It's something I've always wanted to do. And when I met Billy, I fell in love with his style of wine. It's unique. He grows everything; if he doesn't grow it, he gets it locally. The wine is made with whole fruit, not juice. It's an art, and he does a fantastic job."
Now putting down roots in Wartrace, Pomeroy said she is excited about what 2023 has to offer for the Tasting Room.
"We are looking forward to meeting more customers and making new friends. We want to help the community and build it up," she said. GN