THE SHELBYVILLE-BEDFORD Partnership, the local economic development organization, is actively working on more than 16 projects in the City of Shelbyville and Bedford County. 10 of the projects tentatively sit north of Bypass 437 on each side of Highway 231 in an area projected for high growth.The 10 projects represent more than $350 million in capital investment and more than 900 jobs. The good news is developers, realtors, and private investors recognize Shelbyville and Bedford County for their growth potential. The challenge in this high-growth corridor is the utility infrastructure.
Fortunately, assistance is available from the state and federal government for utility upgrades. Funds from the American Rescue Plan Act (ARPA) at the state level, provided by the federal government, can help communities offset expenses to upgrade drinking water and sewer capacity infrastructure. The elected leadership of Shelbyville and Bedford county recognized the need for utility upgrades and started planning in 2021 for the availability of grant money to offset the expenses of utility upgrades.
In February of 2022, the Shelbyville Bedford Partnership, in conjunction with Representative Pat Marsh, the City of Shelbyville, and Bedford County, hosted a forum to discuss ways to maximize state-level ARPA funds from the state. The State of Tennessee designed incentives into project grants with multiple entities working together for a common goal. For example, collaborative projects may apply first and with a smaller funds match from the city and county.
The ARPA discussion led by Marsh included resource speakers Deputy Commissioner Greg Young, Regional Director Chuck Yoest, Senior Policy Analyst Jennifer Tribble, and others, all of the Tennessee Department of Environment and Conservation (TDEC). The state funds of ARPA flow through TDEC for drinking water and sewer upgrades. State-elected officials Marsh and Shane Reeves participated in the discussion and hailed the importance of utility upgrades for future growth. Marsh and Reeves diligently support efforts to increase Bedford County's appeal for economic development.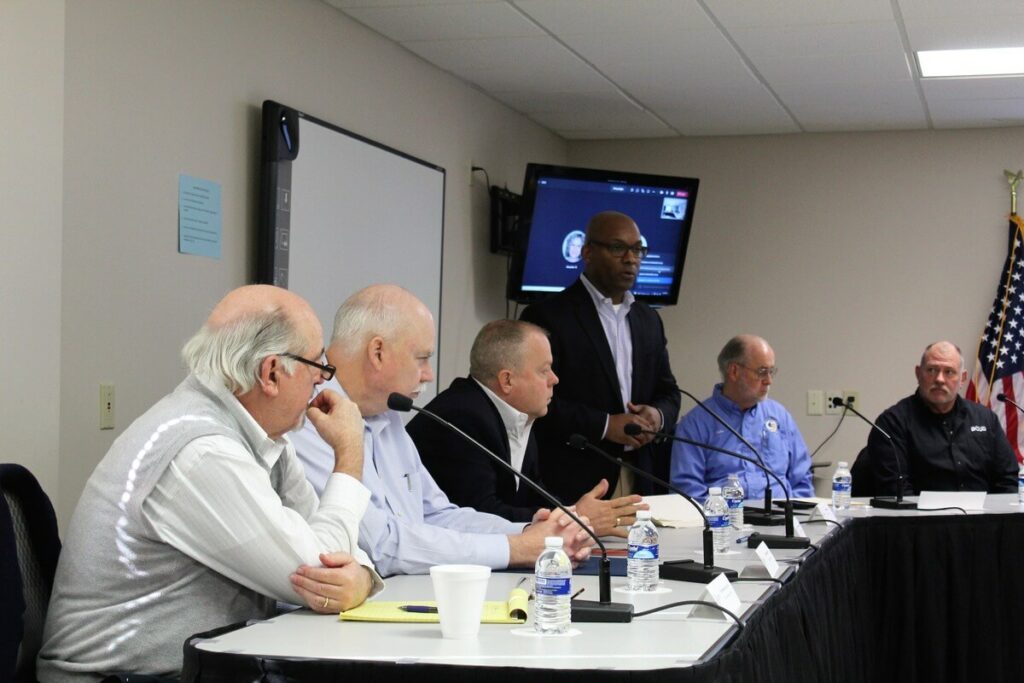 Local utilities, Shelbyville Power and Water (SP&W), and Bedford County Utility District (BCUD), also participated in the meeting to discuss the possibilities for collaboration to maximize the state ARPA funds. BCUD serves water to the high-growth area, and SP&W provides municipal sewer to the same. Chairperson Dobee Mallard's of SP&W and David Dickens's of BCUD attendance highlighted the local utility commitment to servicing current customers and providing increased capacity for growth.
Mayor Chad Graham and Mayor Wallace Cartwright attended the meeting with their support staff. To maximize the TDEC grant, the city and county will join forces with the utilities to present a united front to the state for future growth and development.
Fierce competition flows between communities, and states for projects delivering jobs and capital investment. Shelbyville and Bedord County must do its part to be competitive and fight for a better future. The collaborative group of the City of Shelbville, Bedford County, Shelbyville Power & Water, and Bedford County Utility District can capture more than $7 million dollars for Bedford County's future. -GN