STEP INTO the office of the Bedford County Archives and Records Center (BCARC) with me. Now, close your eyes and take a deep breath. That's more than the smell of old books and records; that's a current of electricity powering a teleporter loaded with archaeological tools. It's your connection to artifacts you never knew you'd want or need.
Archivist Carol Roberts and her assistant, Kathryn Hopkins, are your dig guides, and they're more efficient than Google at unearthing your missing puzzle pieces.
BCARC is your local resource and access to public records and documents from the county offices.
Gaps in records from natural disasters impacting the courthouse aren't nearly as wide as we imagine. Some records survived a tornado in May 1830, an accidental fire during the Civil War in March 1863, and the December 1934 fire set by a rioting mob. Historical documents from the periods immediately before and after the events connect dots and fill in the blanks for those that were lost.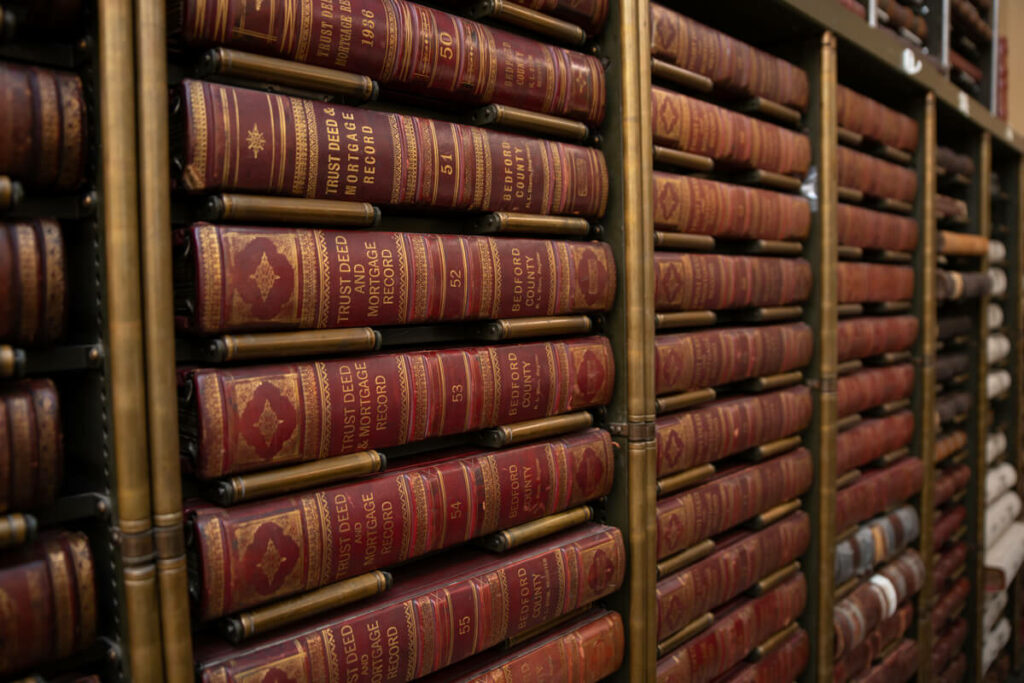 Blanks in your history may also be filled in through their office. There are more than certificates of marriage and death, more than old probate records and last wills and testaments. The potential exists that even more valuable, seemingly unrelated information is encased within those very documents. Like buried treasure or missing puzzle pieces, these records bear witness to life and times before today and will house the records of tomorrow's local history.
An old probate file may contain claims written on invoices or letterheads revealing a long-forgotten business that once thrived on the public square or near a railroad depot. An old lawsuit settlement might disclose that your ancestor was an adjoining property owner to a tract being sold by the court, even though you'd been unable to find a record of his recorded deed. While researching the cemetery located within the boundaries of the property you recently purchased, an old deed for the cemetery might reveal a reference to an abandoned lane that once connected your property and others to a toll road, later dedicated as a state highway.
Reach out to Roberts or Hopkins with your question or need. With access to original documents and digital records, you may be one question away from finding your treasure.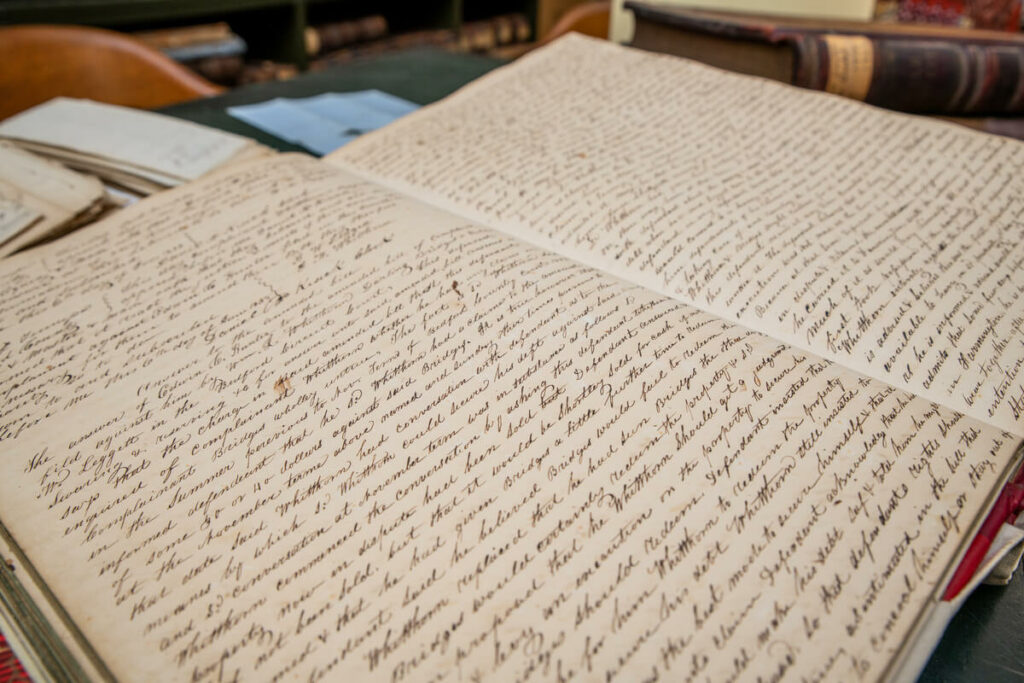 Projects are underway to improve and organize information within BCARC's vast resources. More recent documents are stored in the former state unemployment building purchased by the county.
Roberts said, "The primary goal has been to change from history or family genealogy only to serving the county agencies or departments. That means we're helping with current records not presently used in their office and the historical ones that must be preserved by law."
The document preservation is subject to requirements in Tennessee codes Annotated.
"We're following all the code for retention, disposal, and authorization, but no one's had the time, in Bedford County, to fully index or identify these records and get them in the proper sequence," she said.
Don't brush off the possibility that the office might benefit you, your project, or your curiosity about local history through its tools and connections, including its website.
"One of my top goals is to improve the website. We've gotten grants to improve it, and we purchased equipment for digital imaging of microfilm as needed, which makes it available and easy to read," said Roberts.
It's an office steeped in the past, the present, and the future.
Roberts said, "We have a service to provide to the citizens of the county. The goal is to make all of it easily accessible for whatever the research subjects might be. This is about permanent public county records that will be preserved forever. And yet they're accessible because we have preserved them. And we're building on that past preservation." GN