GET READY for this year's series of Fourth Friday Fests on Shelbyville's Historic Uptown Square. Coinciding with the Celebration City Region Car Club Cruise-In, the festival provides opportunities for evening shopping while exploring food, fun, games, and local history.
2022 will be the second year for the event. The organizers, Calvin Cannon, Danielle Armbruster, and Rita Delvin, are excited about their plans.
"Our main goal is just to give people something to look forward to doing. I feel like we've all had a rough two years. Meeting people in the community and having something regular to look forward to doing with friends is just something we need right now," said Armbruster, of Main & McGrew.
Spend the evening under string lights and the setting sun. Food trucks will satisfy your hunger, and picnic tables, located on the closed block of South Main Street, offer comfortable dining spots.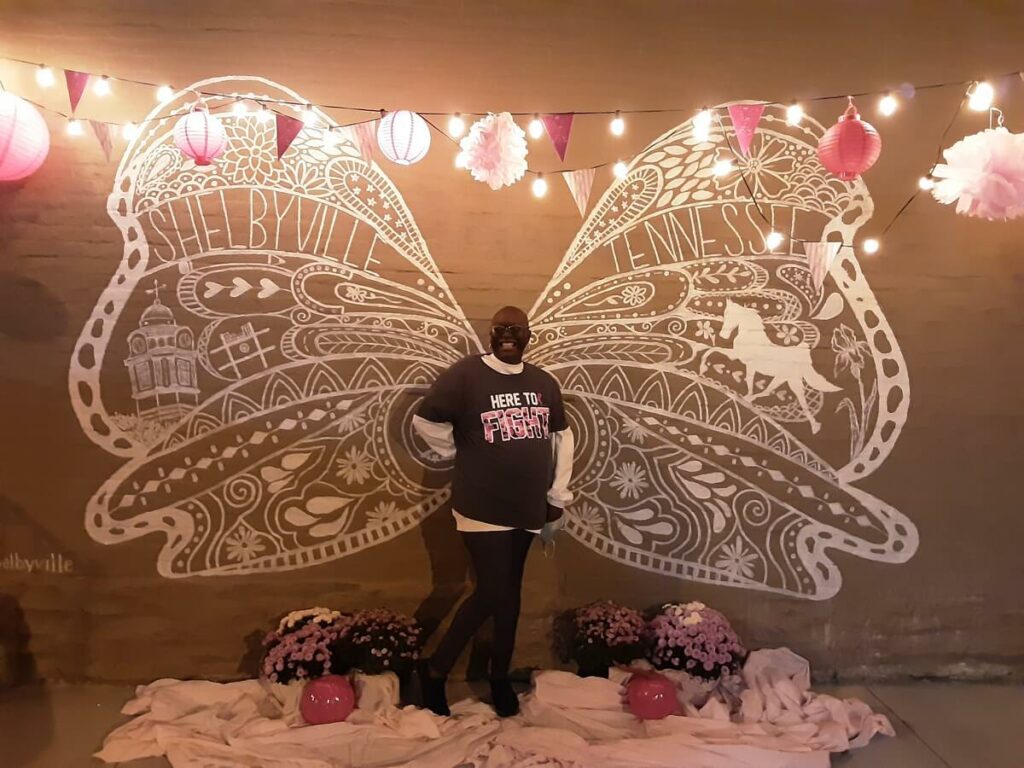 After you eat (and be sure you wipe the barbecue sauce off your mouth), take advantage of photo opportunities at the butterfly mural. The backdrop changes monthly, so you'll never have the chance for that unique shot again.
Enjoy games? There's something for everyone. Corn hole, giant Jenga, and other fun games will stir your competitiveness.
The scavenger hunt will award a monthly door prize and a prize to the participant with the most points every two months. The participant with the season's highest cumulative points will receive the grand prize in October.
Last year's scavenger hunt winners were a question away from missing the prize. Undecided about one question, the husband-and-wife team disagreed on the answer, but, as it should be, the wife's answer won out and won the prize!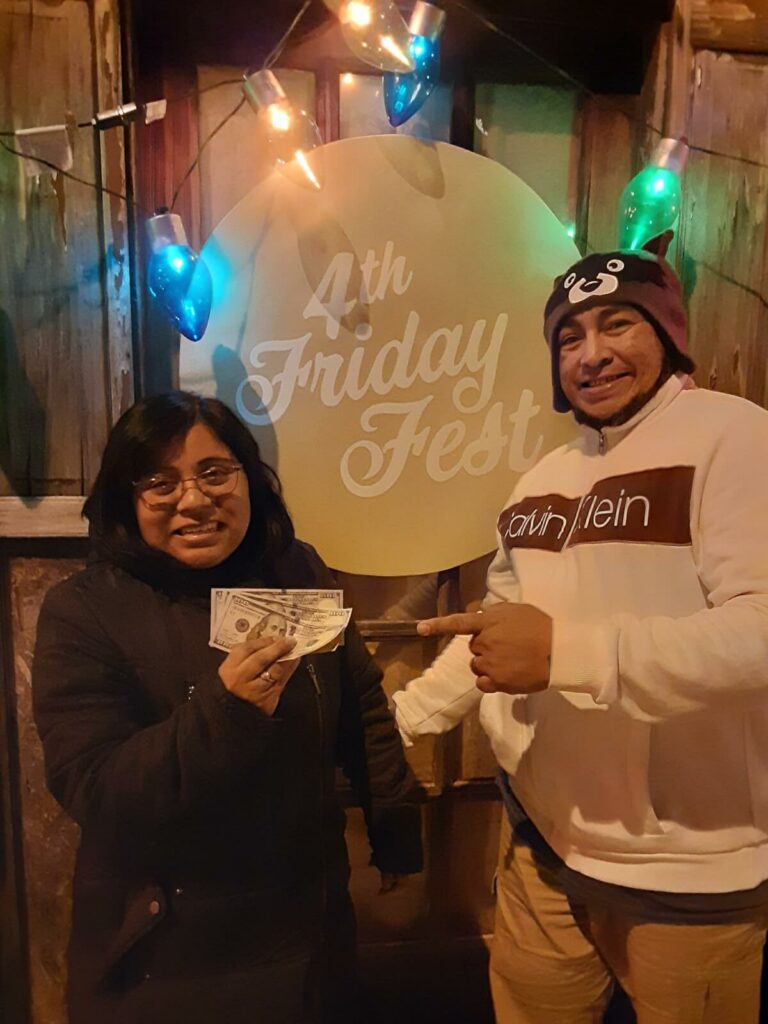 No street festival is complete without music. Enjoy acoustic street music from 5 p.m. until 6:30 p.m., then catch Chase Clanton & Vintage Vibes at the Cruise-In.
This event is an opportunity for residents, who are unable to get to the square during regular business hours, to still shop local and support area businesses. Shop for something new or new to you. Some stores offer exclusive specials during Fourth Friday Fest, making the entire event a one-of-a-kind experience that you don't have to leave Shelbyville to enjoy. In addition, look for locally handcrafted items from arts and crafts and agricultural vendors.
Mark your calendars for the fourth Friday of April, May, June, July, August, September, and October.
Delvin, of Yesterday's Treasures, is hopeful. "I'd love to see more and more participants, both from the community and the square. We had a good time last year," she said.
"I love seeing people out and about in the uptown area. That's my favorite thing. Just people out in the middle of the street, no traffic going. I just love the look of a festival," Cannon said.
For more information, including vendor information, contact Calvin Cannon at (931) 639-3643 or Danielle Armbruster, at Main & McGrew, at (931) 536-1626. -GN