THE SET is iconic, the family known to those who planned their evenings by the TV Guide in the 70s. "Goodnight, John Boy" became a household phrase. It began as the 1972 movie, "The Homecoming: A Christmas Story," born from the writing of Earl Hamner, Jr. There, it was Clay Boy, not John Boy. No matter the name, his heart is the same. He longs to pursue life as a writer, the only future in which he sees himself.
His father, John, has other visions of his oldest son's future. The dedicated husband to Olivia and their eight children is trying to provide while surviving the Great Depression. Working weeks at a time far from home, John is expected back on Christmas Eve, where the story begins. Two bus rides and a walk home the last miles of the way are routine, but not tonight. A snowstorm is on the way. Olivia and Clay Boy manage the children while calming everyone's fears for John's safety, preparing for the worst.
The wooden picnic table with its red and white checkered tablecloth sits empty, awaiting the family's special holiday gathering. The staircase landing nearby pounds with the children's footsteps rushing down in sibling rivalry and excitement. Grandma and Grandpa are there, of course. The stage is set for a homecoming.
This is a story of fathers and sons of two homecomings: one of family and one of a common ground found for the first time where only division and misunderstanding had previously existed.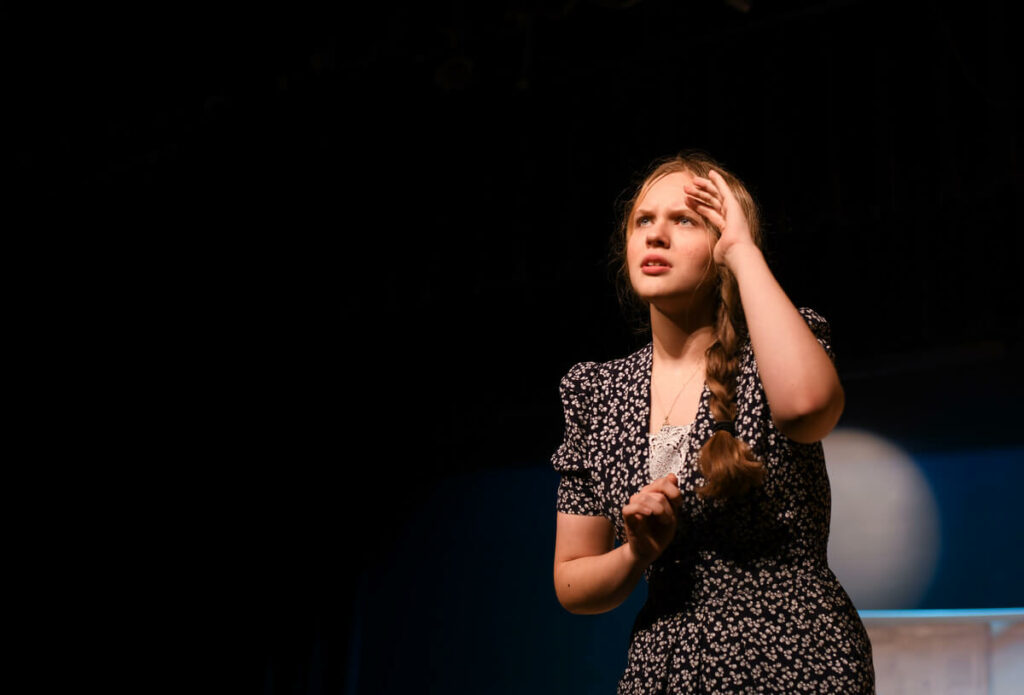 The Community Smokestack Theatre performed "The Homecoming" last November under the direction of its drama instructor, Anthony Davis. Although many generations removed from the story's setting in 1933, the players embraced their roles and reflected enthusiastically on the differences in daily life since the 30s, especially as teens. Costuming was initially a challenge, but they continued to tweak their clothing until they were true to character.
It was a story chosen for its overarching theme and number of characters. Davis has many students audition for parts and tries to find performances that allow him to engage as many students as possible.
"I wish I had 60 people to show up every audition, but I don't; it's usually about 30. But most of the last few plays I've done have had 8-10 characters and no more. So I decided I wanted to involve more kids. I always think of what I've seen or read that impacted me when choosing a performance," Davis said.
He continued, "We have incredible kids down here. I'm sure it's the same everywhere, but I know it for a fact. When we were only four weeks into rehearsals, the kids were already off-book through the first 70 pages. English teachers complain that they can't get kids to memorize a poem, and these guys quickly memorized 70 pages."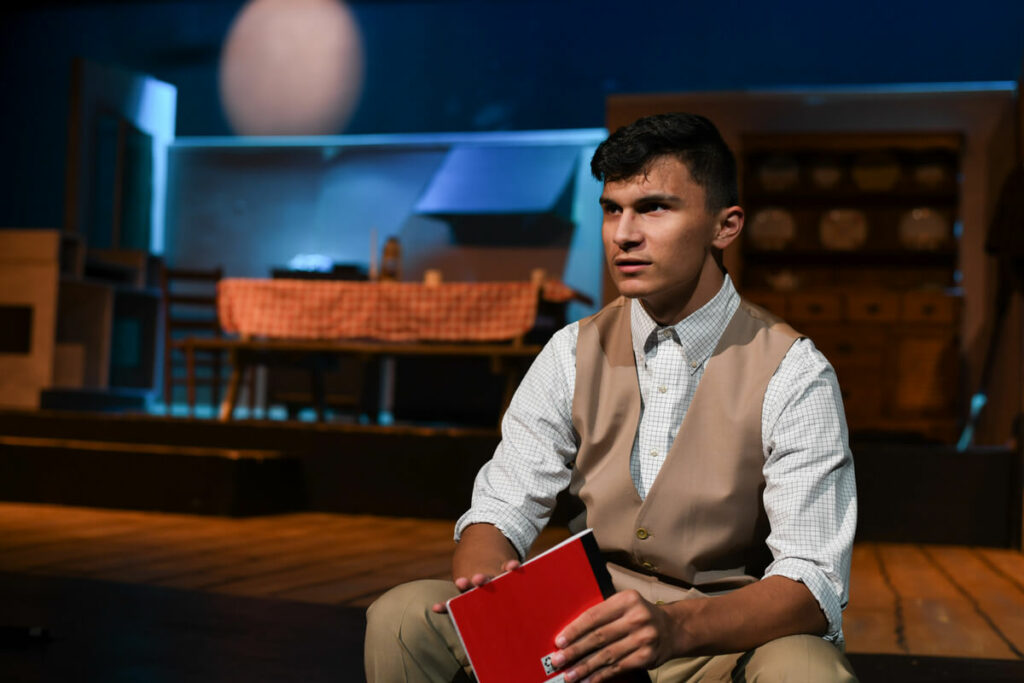 Davis, who's been the school's drama instructor for 29 years, credits the principal, Dr. Robert Ralston, for giving him creative space for the program.
"Dr. Ralston is largely responsible for our program's success. He trusts me, and he lets me do my thing. I think that's how all good leaders should be, and I try not to let him down. That trust is what allows us to do what we do," said Davis.
The Community Smokestack Theatre never fails to deliver performances that entertain and, at times, take us back in our memories to another place and time.
"Good night, Mama."
"Good night, Clay Boy." GN