STORIES ARE some of our first teachers. They teach us about the world and each other, transporting us to places our bodies may never travel. They shape our minds and sharpen our perceptions. Brenden Taylor and stories are inseparable. Without stories, his roles as a theater practitioner, teaching artist, and storyteller wouldn't exist. But where did Taylor's path to a life of storytelling begin?
Taylor said, "In a way, it came naturally through my family and how we got along. We always loved sharing stories. My dad would always tell me stories of how he grew up, how he and his family grew up, and under what conditions. Mom was the same way. I was very interested in listening to how they passed on this information through the stories they told. That was a huge part of it."
"At church as a child, in our version of Vacation Bible School, there were skits that were acted out and puppet shows. They all told stories that were either from the Bible or Bible adjacent. It could be a fabricated story, or it could be a story based on real life. Still, no matter what, the story served as a vessel for the truth being communicated," he said.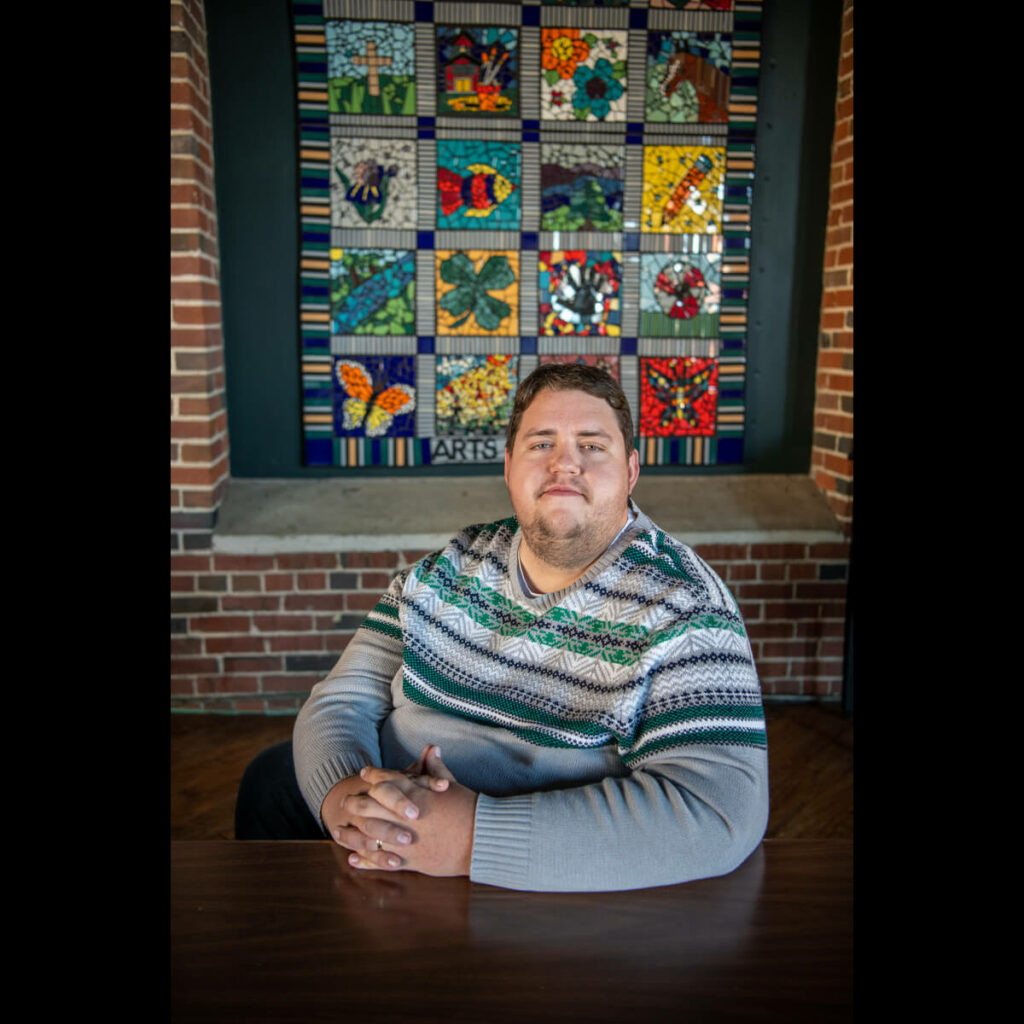 "Another part of it was that theater in high school and college exposed me to more ideas; ideas that were worldwide ideas through teachers who were open to introducing me to such ideas and ways of seeing the world," he said.
Taylor knows the ingredients of great storytelling and appreciates the flavors they bring. He immerses himself in story teaching Motlow State Community College theatre classes; reading to children at the Shelbyville Bedford County Public Library; and performing, coaching, directing, and producing at The Fly Arts Center and other venues.
"I find the challenge is not only how to tell a good story but how to tell a good story well; how to make it not only entertaining but how to make it have that punch…"
Taylor cooks up good stories as a playwright as well. His full-length play, "Turpentine," was featured as a Tennessee Stage Company digital staged reading in their 2022 New Play Festival and can be viewed on his web- site. He is also a 'Boro Tellers Storytelling Guild member and has performed with them at Uncle Dave Macon Days, Haunted Murfreesboro, and the Depot District Art and Story Fest. Top it all off with performances at schools, libraries, birthday parties, and public and private events, and imagine how Taylor makes time for family. But he does.
Even finding his wife, Storm, is a story. They worked at Eakin Elementary and interacted for several months, but Taylor had yet to see the obvious. "She will tell you we dated a good five months before I realized we were dating. She will say our first date was in January 2017, and I would have said it was April that year. And here I just thought we were hanging out as friends," he laughed. The couple is expecting their first child in December. "So now I'll have a lot more inspiration for even more stories." GN